ForTube or FOR (FOR/USDT – Trade it here) is an open-source DeFi lending protocol created to offer decentralized lending service alternatives besides traditional platforms. It is developed by The Force Protocol that aims to improve the capital efficiency of crypto market through algorithms and to allow users to deposit, withdraw, borrow and repay without the limitation of time and location. ForTube DAO now governs the protocol. In this article, we will discuss everything you need to know about ForTube plus a guide on how to buy FOR tokens.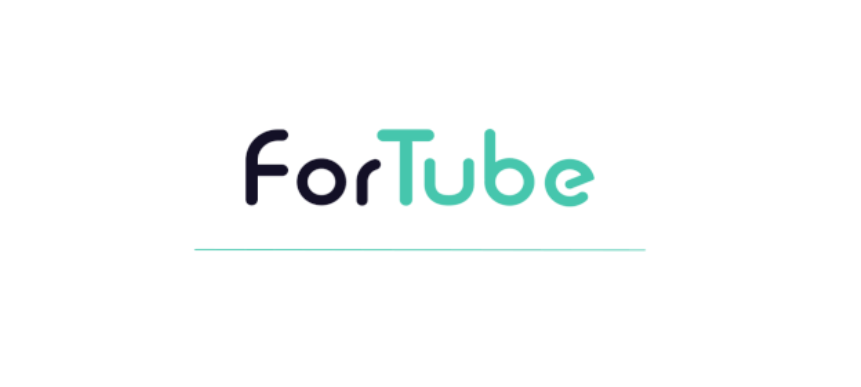 Key Features of ForTube
Users can deposit their unoccupied digital assets into smart contracts with the help of ForTube to receive loan limits and earn interest. Within the loan limit, users can lend other digital assets. Regardless matter whether it is a deposit or a loan, users no longer need to pay attention to the time frame and can withdraw or repay at any moment. Here are several essential features of ForTube:
Borrow Tokens. When using the borrow function, the platform will take into account both the volatility of the assets put as collateral and the volatility of the assets being borrowed. Therefore, the maximum borrowing to deposit ratio of the two assets will have an impact on the borrowing amount of that asset. After borrowing, interest will be produced.
Deposit Tokens. To obtain deposit interests, users can utilize the deposit function to send the crypto assets supported by the site to smart contracts.
Health Index. A measurement of how well a user's debt is doing. The more valuable the collateral is, the less likely it is to be liquidated, and the more secure it is. When the user account's health index drops below 1, the liquidation mechanism will start working.
Maximum Loan-to-Value (LTV) ratio. The maximum Loan-to-Value ratio is an indicator of a certain collateral's maximum borrowing limit. For instance, if a token's maximum LTV is 60%, a deposit of $100 will only be used as collateral for a loan of $60.
The Governance Token of ForTube
FOR is ForTube's governance token, users can utilize FOR tokens to participate in ForTube's governance. The ForTube team will work to completely decentralize ForTube governance, and they want all FOR holders to contribute to making ForTube a top-notch DeFi infrastructure. Please see below for the distribution of FOR tokens: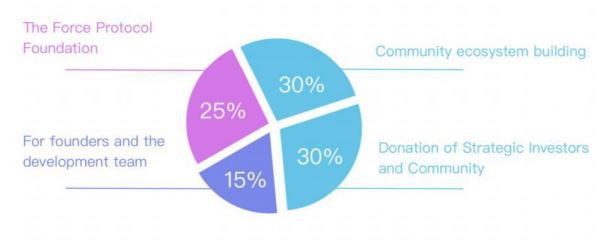 The total supply is 1 billion, may issue more tokens in the future. 85% of the tokens will be allocated to charitable and community development initiatives. Strategic investors, the Force Protocol Foundation, the creation of the local ecosystem, and community donations account for 30%, 25%, and 30%, respectively. The remaining 15% will be set aside to reward the Force Protocol development team and the Force Protocol founding team for their work and to motivate new team members.
How is ForTube secured?
To safeguard the assets of users, ForTube 2.0 has created an original off-chain audit system that can do continuous audits of smart contracts. It makes use of a secure and upgradeable system architecture that enables the development of different system modules under a decentralized governance framework.
What's more, the SlowMist blockchain security company conducted an audit of the network, ForTube passed all the checks.
How to buy FOR tokens?
You can buy FOR on MEXC following the steps:
Log in to your MEXC account and click [Trade]. Click on [Spot].
Search "FOR" using the search bar to see the available trading pairs. Take FOR/USDT as an example.
Scroll down and go to the [Spot] box. Enter the amount of tokens you want to buy. You can choose from opening a Limit order, a Market order, or a Stop-limit order. Take Market order as an example. Click [Buy FOR] to confirm your order. You will find the purchased tokens in your Spot Wallet.
Founder of ForTube
ForTube was first created and run by the Force Protocol Foundation Ltd. Pete Mardell formed and serves as the organization's CEO. In 2004, Mardell received her diploma from Barnfield College.
Recent Price & Performance
FOR reached the highest price (ATH) of 0.17113 USDT on April 12, 2021. The lowest price since the date of ATH was 0.01063 USDT on May 12, 2022.
Want to stay tuned in crypto market?
Check out our listings in the Innovation and Assessment zones as well as the major tokens in the Main Zone – we have more amazing projects to come! What's more, MEXC lists moonshot and offers access to trade major cryptocurrencies. Visit the Hot Projects section as well to uncover more featured popular tokens. Lastly, feel free to visit MEXC Academy to learn more about cryptocurrency in general.