Dai (DAI/USDT – Trade it Here) is a Ethereum ERC20-token and stablecoin from MakerDAO project. MakerDAO (MKR) Maker is a decentralized autonomous organization on the Ethereum blockchain seeking to minimize the price volatility of its own stable token — the Dai. Dai is a cryptocurrency that automatically reacts to emergent market conditions in order to stabilize its value against the major world currencies. Dai is created by the Dai Stablecoin System, a decentralized platform that runs on the Ethereum blockchain. This article explores the core features and overall tokenomics of DAI (plus how to buy and earn DAI on MEXC).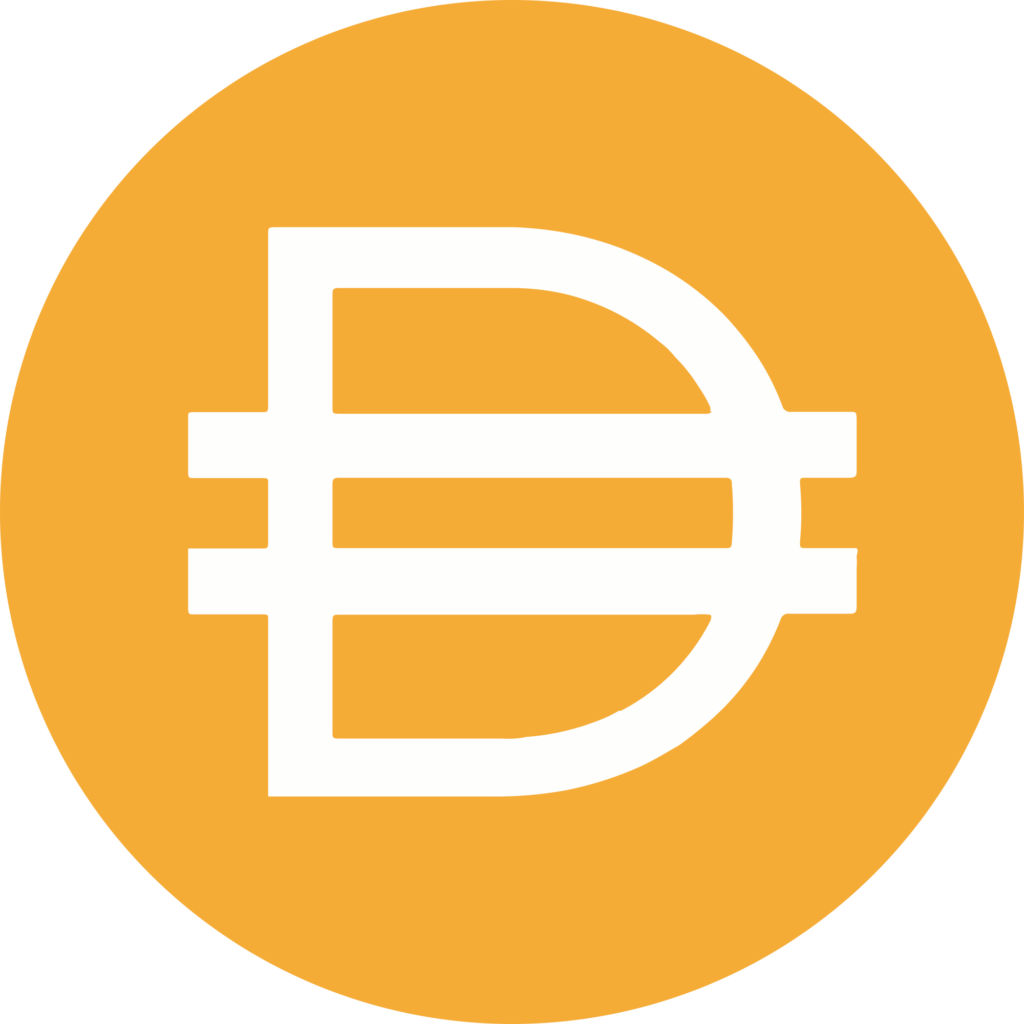 Core Features of DAI
The Maker Protocol, also known as the Multi-Collateral Dai (MCD) system, allows users to generate Dai by leveraging collateral assets approved by "Maker Governance."
The Maker Protocol. Decentralized finance (DeFi) application that allows MKR holders to govern the Protocol and the financial risks of Dai to ensure its stability, transparency, and efficiency. One MKR token locked in a voting contract equals one vote.
Maker Vaults. Non-custodial smart contracts generated through leveraging of accepted collateral assets and generation of DAI.
DAI Tokenomics
There is a total supply of 7.4 billion DAI tokens that is pegged 1:1 to USD in the MakerDao Reserve. There is an expectation as well that the supply will continue to grow. At the time of writing, DAI has an estimated market cap of $7,392,772,125 and a fully diluted market cap of $7,392,292,722.
How to buy DAI?
Looking for a way to buy DAI? You can purchase DAI on MEXC following the steps:
Log in to your MEXC account and click [Trade]. Click on [Spot].
Search "DAI" using the search bar to see the available trading pairs. Take DAI/USDT as an example.
Scroll down and go to the [Spot] box. Enter the amount of DAI you want to buy. You can choose from opening a Limit order, a Market order or a Stop-limit order. Take Market order as an example. Click [Buy DAI] to confirm your order. You will find the purchased DAI in your Spot Wallet.
Recent DAI Price & Performance
As a stablecoin, DAI has a relatively narrow price range. It reached the highest price (ATH) of 1.0038 USD on May 12th, 2022. The lowest price of DAI since the ATH date was 0.9996 USD on July 26th, 2022.
Interested in crypto like DAI?
MEXC lists moonshot and provides access to trading of major crypto coins like DAI, keep an eye on our listings in Innovation and Assessment zones, as well as major tokens in the Main Zone – we have more great projects to come! Also, visit the hot projects section to find more hot tokes that were listed already. If you would like to know more about crypto trading itself visit MEXC Academy.