FNCY (FNCY/USDT – Trade it here) is a protocol that connects real-world benefits to digital entertainment. They hope to achieve mainstream Web 3.0 acceptance through casual and accessible content. FNCY also collaborates with external gaming studios, IP holders, and content producers while providing a scalable and sustainable platform. Basic information for their token is available on the MEXC Digital asset introduction page.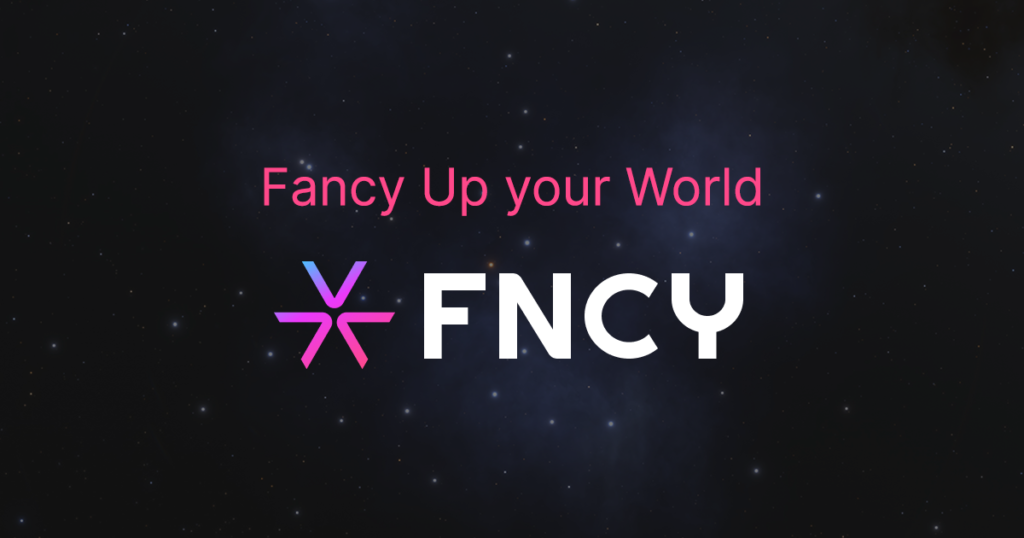 How Does it Work
FNCY is here to fancy your world. They are bringing blockchain entertainment into the metaverse. In the current Web 3.0 paradigm, blockchain has significant entry hurdles. Unfortunately, it is constantly facing problems such as frequent failures, high prices, insufficient throughput, and security challenges.
However, the biggest issue stemmed from poor user experiences. The current blockchain ecosystem is segregated. All chains run on their individual platform and tokens, making it hard for users to fully enjoy a diverse ecosystem under one roof. Thankfully, FNCY is here to change that.
FNCY ecosystem aspires to become a Web 3.0 digital content platform that connects the value of reality on its own mainnet. Now, they had successfully transitioned gaming, culture, art, and sports into the platform. Furthermore, they aim to act as a conduit to mediate and link digital content and services such as metaverse.
The FNCY mainnet runs on Ethereum Virtual Machine (EVM) that supports the Proof-of-Staked-Authority (PoSA) consensus. It is also on-chain governance with 5,000 transactions per second. Furthermore, FNCY Authorities members (FAM) provide the highest security and dependability. The platform runs on an autonomous and interactive "protocol economy" ecology. Meaning, all users engage in the system operations and receive payment according to their contributions.
Last but not least, the FNCY ecosystem prioritizes user experience. Users can enjoy games, webtoons, and a variety of entertainment materials effortlessly using a single token. No more complicated tokens for different blockchains or conversion hassles. Luckily, FNCY does not plan to stop here. They are hoping to bring in even more services such as DeFi and more DAOs into their ecosystem soon. For now, begin your entertainment journey at FNCY.World!
Recent Price & Performance of FNCY
FNCY is the governance and utility token for the ecosystem. Token holders play a huge role in sustaining the smooth running of the entire ecosystem. They can vote on implementing key changes to the platform. Furthermore, holders can use FNCY as a transaction method for gas fee payments.
Currently, their market price is $0.07078 per unit. It has a fully diluted market cap of $141,448,356 and also a 24-hour trading volume of $1,236,160. You can check the live price of their token right here!
How to buy FNCY
You can buy FNCY on MEXC by following the steps:
Log in to your MEXC account and click [Trade]. Click on [Spot].
Search "FNCY" using the search bar to see the available trading pairs. Take FNCY/USDT as an example.
Scroll down and go to the [Spot] box. Enter the amount of FNCY you want to buy. You can choose from opening a Limit order, a Market order, or a Stop-limit order. Take Market order as an example. Click [Buy FNCY] to confirm your order. You will find the purchased FNCY in your Spot Wallet.
You can find a detailed guide on how to buy FNCY token here.
Keep Yourself Updated With The Crypto Trend
Check out all of the listings in the Innovation and Assessment zones as well as the major tokens in the Main Zone – we have more amazing projects to come! What's more, MEXC lists moonshots and offers access to trade major cryptocurrencies. Visit the Hot Projects section as well to uncover more featured popular tokens. Lastly, feel free to visit MEXC Academy to learn more about cryptocurrency!
Start your travel on MEXC Global