GARI or Chingary Token is the utility token of Chinigari (GARI/USDT – Trade it here). Chingari is a Web3 DAO short video application that directly supports content creators by allowing them to monetize their content on the blockchain through the GARI token. This article explores the core features and overall tokenomics of Chinigari (plus ways of how to buy GARI and earn this token on MEXC).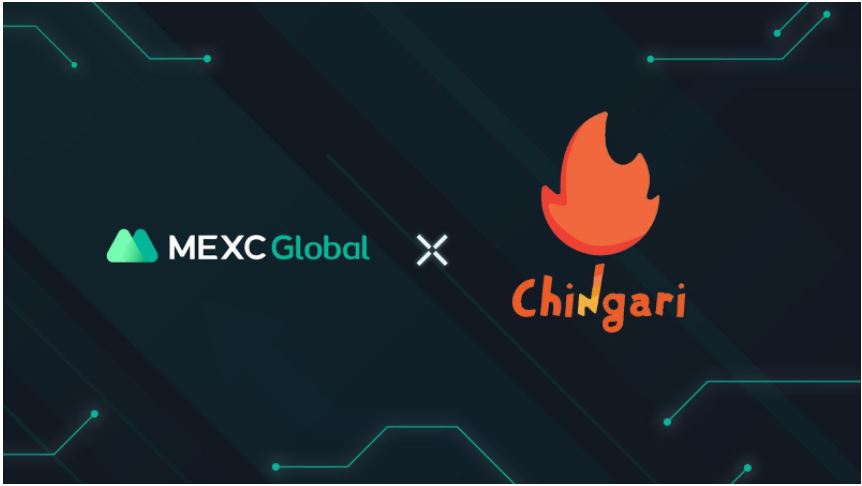 Core Features of GARI
Chingari is the first Web3 application to take notice of the drastic difference between the actual size of the short-video production economy and the actual profits received by the content creators; through the GARI token, Chingari hopes to change that landscape dramatically.
Creator Pools. Creators are able to initial special pools through which users can obtain shares of by giving GARI to the creator. The more shares of the pool are sold, the more expensive the shares each become. Shares can also be redeemed by shareholders by withdrawing the pro-rata part of the remaining pool. The pool benefits both the creator and the shareholders by allowing the former to withdraw tokens and automatically splitting the creator's revenues amongst the latter.
Diversified Transactional Mechanisms. GARI tokens can be transferred on the chain through multiple methods: 1) tipping, 2)influencer marketplace, and 3) sales of courses on Chingari Skill and NFTs.
Related Projects
GARI Panda. Chingari's own metaverse for content creators. A collection of 9,999 NFT pandas on Solana that gives owners exclusive access to run ads on Chingari and Chingari-funded P2E games, as well as receiving revenue from Chingari Music, Streaming, and Apparel.
GARI Tokenomics
There is a total supply of 1 billion GARI tokens. As with other governance tokens, GARI enables its owners to 1) receive Community Reserve shares, 2) participate in the share-weighted voting system which collectively votes on governing decisions and usage of the Community Reserve Treasury, and 3) receive APY on staked APY tokens if they are considered active in the community.
Additionally, in correspondence with the content creation nature of Chingari, GARI tokens also serve to gatekeep premium content from viewers. Users can access the locked content of creators by participating in a Creator Pool and staking GARI tokens. Creators can, in turn, decide to reward supporters by giving premium access to their supporters based on the amount of GARI tokens they have contributed.
How to buy GARI?
Looking for how to buy GARI? You can purchase the Chingari token on MEXC following the steps:
Log in to your MEXC account and click [Trade]. Click on [Spot].
Search "GARI" using the search bar to see the available trading pairs. Take GARI/USDT as an example.
Scroll down and go to the [Spot] box. Enter the amount of GARI you want to buy. You can choose from opening a Limit order, a Market order or a Stop-limit order. Take Market order as an example. Click [Buy GARI] to confirm your order. You will find the purchased GARI in your Spot Wallet.
For the comprehensive guide on how to buy GARI and other available tokens, please visit special MEXC How to Buy Guides Section.
Recent Chingari Token Price & Performance
GARI reached the highest price (ATH) of 0.9587 USDT on February 21st, 2022. The lowest price of GARI since the ATH date was 0.09293 USDT on July 12th, 2022.
Chingari Token Staking
On MEXC you can periodically stake GARI and other tokens via MX DeFi event plus other staking products with flexible and fixed APYs. You can check the availability of Chingari token staking option here.
Interested in crypto like GARI?
MEXC lists moonshot and provides access to trading of major crypto coins like GARI, keep an eye on our listings in Innovation and Assessment zones, as well as major tokens in the Main Zone – we have more great projects to come! Also, visit the hot projects section to find more hot tokes that were listed already. If you would like to know more about crypto trading itself visit MEXC Academy.