FLOKI (FLOKI/USDT – Trade it Here) is the utility token of the Floki ecosystem – a community-powered ecosystem that aims to give people control of their finances through the three pillars of community, utility, and charitability. This article explores the core features and overall tokenomics of the Floki ecosystem (plus ways of how to buy buy and earn FLOKI on MEXC).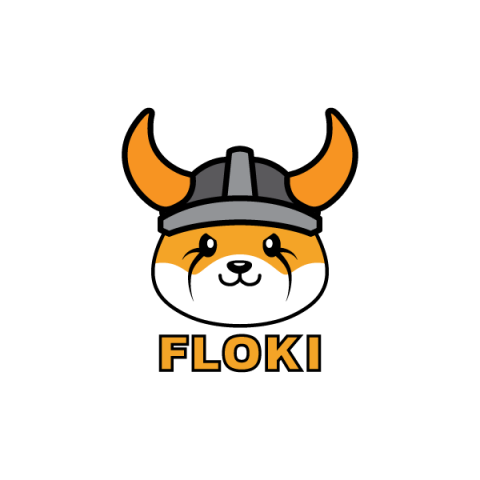 Core Features of FLOKI
FLOKI is an ecosytem with four key utility offerings:
The Valhalla NFT Metaverse Game. FLOKI's NFT Metaverse game that will be powered by the FLOKI token. Valhalla will feature A-level game mechanics on the blockchain, including on-chain gaming interactions and upgradeable NFTs.
While the first major release of Valhalla on mainnet with P2E mechanics is slated to be live in Q4 2022, the alpha version of the Valhalla "Battle Arena" is live and playable on the Optimistic Kovan testnet.
The Floki University Crypto Education platform. FLOKI's attempt to fill the crypto education gap for users that will be discovering crypto in the coming years, led by Dr. Amanda Kavner, whose work focuses on focuses on the applications of new technology to learning with interdisciplinary work based on cognitive psychology, the neuroscience of behavior, psychophysiology, and computer science.
DeFi. By leveraging the Chainlink price feeds, FLOKI has been able to achieve an integration with two DeFi brands:

Inverse Finance. The FLOKI Pool on Inverse Finance lets FLOKI users earn interest on their FLOKI tokens by staking it and using FLOKI as a collateral to borrow WBTC, ETH, YFI, Inverse Finance's native DOLA stablecoin
BarnBridge. The FLOKI Pool on BarnBridge's SMART Alpha lets FLOKI users hedge against inflation and price volatility by locking their tokens in a "Senior" or "Junior" pool that gives them protection against downward volatility and leveraged exposure.

The FlokiPlaces NFT & Merchandise Marketplace.
FLOKI Tokenomics
FLOKI was originally launched on the Ethereum blockchain with a total supply of 10 trillion. However, shortly after its inception, FLOKI launched on the BSC network with a supply of 10 trillion in order to tap into the massive BSC userbase to grow the Floki Ecosystem. FLOKI holders are able to bridge their tokens between the BSC and ETH blockchains within minutes by using the atomic swap protocol powered by Moontography.
At the time of writing, FLOKI has an estimated market cap of $159,716,282 and a fully diluted market cap of $171,016,604. About 10.65 trillion tokens have been burned/destroyed across both chains, as specified below:
1.43 trillion burnt on ETH.
1.16 trillion locked in ETH bridge.
3.50 trillion burnt on BSC.
4.56 trillion locked in BSC bridge.
FLOKI charges a 3% transaction fee (not applied when conducting cross-chain FLOKI 1:1 swap) that is allocated to pay for marketing ventures and the further development of the Floki Ecosystem.
How to buy FLOKI?
Looking for a way to buy FLOKI? You can purchase FLOKI on MEXC following the steps:
Log in to your MEXC account and click [Trade]. Click on [Spot].
Search "FLOKI" using the search bar to see the available trading pairs. Take FLOKI/USDT as an example.
Scroll down and go to the [Spot] box. Enter the amount of FLOKI you want to buy. You can choose from opening a Limit order, a Market order or a Stop-limit order. Take Market order as an example. Click [Buy FLOKI] to confirm your order. You will find the purchased FLOKI in your Spot Wallet.
Recent FLOKI Price & Performance
FLOKI reached the highest price (ATH) of 0.0001167 USD on January 2nd, 2022. The lowest price of FLOKI since the ATH date was 0.000004876 USD on June 18th, 2022.
Interested in crypto like FLOKI?
MEXC lists moonshot and provides access to trading of major crypto coins like FLOKI, keep an eye on our listings in Innovation and Assessment zones, as well as major tokens in the Main Zone – we have more great projects to come! Also, visit the hot projects section to find more hot tokes that were listed already. If you would like to know more about crypto trading itself visit MEXC Academy.