ETH 2.0 is an upgrade to the current Ethereum ecosystem marked by the main shift from a proof-of-work consensus protocol to a proof-of-stake consensus protocol. This article will explore the major architectural changes implemented by the upgrade and the overall tokenomics of ETH 2.0 (plus ways to buy and earn ETH on MEXC).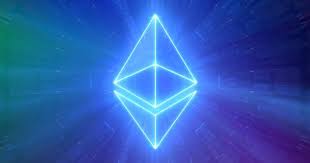 Core Features of ETH 2.0
The upgrade from Ethereum to Ethereum 2.0 mainly aims to address scalability, addressability, and the excessive energy expenditure issues in the original proof-of-work mechanisms through the implementation of the Beacon chain. The Beacon Chain is a ledger of accounts that conducts and coordinates the network of stakers rather than processing transactions or handling smart contracts.
Energy Conservation. By replacing "miners" and electricity in the original structure with "node validators" and "stake in the Beacon Chain, Ethereum is able to maintain its security while becoming more decentralized. Instead of requiring large computational power to actually conduct the act of hashing, stakers will simply stake 32 ETH into the official deposit contract in order to start receiving rewards.
Security. On Ethereum 2.0, if a validator fails to stay online and execute their share of computational responsibilities, their block reward will moderately decrease as a punitive measure. Should a validator maliciously attempt to compromise the network, all or some of their 32 staked ETH will be slashed.
Separate Launch Phases. Ethereum 2.0 is set out to roll out in phases.

Phase 0: The Beacon Chain launch on December 1st, 2020.
Phase 1: Shard Chains will be launched sometime between 2022 and 2023. Shard Chains are proof-of-stake blockchains that use validators to confirm transactions, generate new blocks, and communicate directly with the Beacon chains. Currently, it is expected that Ethereum 2.0 will begin with 64 shards.
Phase 1.5: Ethereum 1.0 will become a shard chain on the new blockchain.
Phase 2: The shared chains will be fully functioning and smart contracts will start running in the new ecosystem. The Merge will be complete.
Projects on ETH 2.0
Lidao DAO (LDO/USDT – Trade it Here) is a liquid staking protocol that is designed to launch alongside ETH 2.0 as it gives users the options to trade staked ETH that cannot yet be exchanged for ETH.
Polygon (MATIC/USDT – Trade it Here) is a fast-growing layer-2 solution on the Ethereum network, recently chosen by Disney as one of the only 8 participants in the Acclerator Program.
Axie Infinity (AXT/USDT – Trade it Here) a blockchain-based trading and battling game that is partially owned and operated by its players. It already employs the shard chain system that will soon be implemented on ETH 2.0
How to buy ETH Token?
Looking for how to buy ETH? You can purchase the Ethereum token on MEXC following the steps:
Log in to your MEXC account and click [Trade]. Click on [Spot].
Search "ETH" using the search bar to see the available trading pairs. Take ETH/USDT as an example.
Scroll down and go to the [Spot] box. Enter the amount of ETH you want to buy. You can choose from opening a Limit order, a Market order or a Stop-limit order. Take Market order as an example. Click [Buy LDO] to confirm your order. You will find the purchased LDO in your Spot Wallet.
Recent ETH Token Price & Performance
ETH reached the highest price (ATH) of 3853 USDT on January 4th, 2022. The lowest price of ETH since the ATH date was 897.59 USDT on June 18th, 2022.
ETH 2.0 Token Staking
On MEXC you can periodically stake ETH and other tokens via MX DeFi event plus other staking products with flexible and fixed APYs. You can check the availability of the ETH token staking option here.
Interested in crypto like Ethereum?
MEXC lists moonshot and provides access to trading of major crypto coins like ETH, keep an eye on our listings in Innovation and Assessment zones, as well as major tokens in the Main Zone – we have more great projects to come! Also, visit the hot projects section to find more hot tokes that were listed already. If you would like to know more about crypto trading itself visit MEXC Academy.