Hey everyone, I know that work is tiring and pessimistic thoughts are always lurking around the corner. Don't give up, get $DIE instead! Die Protocol or DIE (DIE/USDT – Trade it here) is yet another ERC-20 meme coin inspired by the big man Vitalik Buterin. People are so creative nowadays.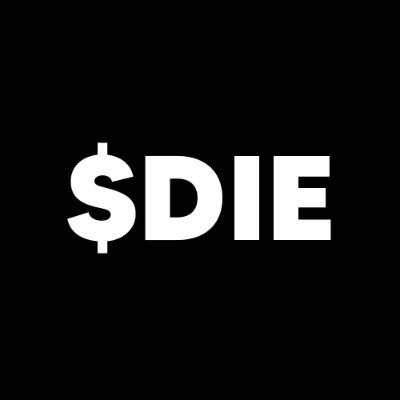 What In The World is DIE?
Everything started with ETH CEO Vitalik Buterin's random tweet. He tweeted: "Now that I think about it, calling a cryptocurrency $DIE is even funnier in Chinese". 14 hours later, the community is ready. MEXC is ready. Everyone came together, form a new DIE cult called Die protocol and is geared for launch. Similar to THE, DIE is a meme coin created for the sole purpose of happiness during these down times. Many on Twitter are calling it the revolution and I believe we should all join the revolution. Time to oust the unworthy and join the hype train for DIE!
Imagine telling your friends that you wanna $DIE before show them DIE tokens you purchased. What do you think their reactions would be? Following the success of THE, many are prospecting DIE to perform even better than before. What could possibly go wrong with Vitalik's slight support right? The last time someone tweeted about dogs and it ran into the billions so I for one don't see any issues here.
Current Price and Market Supply
As we speak, DIE has just been listed in our MEXC assessment zone for the starting price of $0.0000018000. It has a max supply of 5,000,000,000,000 and everyone is flocking in for a piece of the pie. I really don't think you should wait any longer.
A point of caution, this coin is currently listed in our assessment zone. Prices can be highly volatile so please trade with care and set a proper risk management.
How to buy Die Protocol Token (DIE)?
You can buy Die Protocol (DIE) on MEXC by the following the steps:
Log in to your MEXC account and click [Trade]. Click on [Spot].
Search "DIE" using the search bar to see the available trading pairs. Take DIE/USDT as an example.
Scroll down and go to the [Spot] box. Enter the amount of DIE you want to buy. You can choose from opening a Limit order, a Market order or a Stop-limit order. Take Market order as an example. Click [Buy DIE] to confirm your order. You will find the purchased DIE in your Spot Wallet.
Keep Yourself Updated With The Crypto Trend
Check out our listings in the Innovation and Assessment zones as well as the major tokens in the Main Zone – we have more amazing projects to come! What's more, MEXC lists moonshot and offers access to trade major cryptocurrencies. Visit the Hot Projects section as well to uncover more featured popular tokens. Lastly, feel free to visit MEXC Academy to learn more about cryptocurrency!
Start your travel on MEXC Global