Cosmos or ATOM Token (ATOM/USDT – Trade it here) is an open-source framework for building multi-asset public Proof-of-Stake (PoS) blockchains. The goal of the Cosmos SDK is to allow developers to easily create custom blockchains from scratch that can natively interoperate with other blockchains. Basic information for their token is available on the MEXC Digital asset introduction page.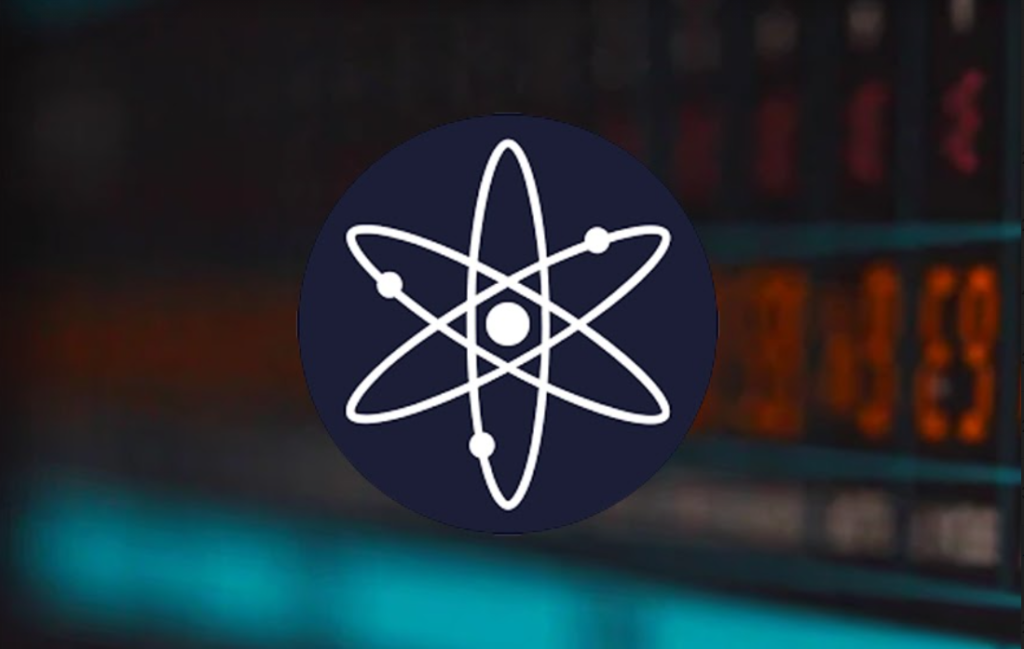 Cosmos Core Features
The vision of Cosmos is to make it easy for developers to build blockchains and break the barriers between blockchains by allowing them to transact with each other. The end goal is to create an Internet of Blockchains, a network of blockchains able to communicate with each other in a decentralized way.
The core technology of Cosmos includes:
Tendermint BFT and the ABCI
Tendermint BFT is a solution that packages the networking and consensus layers of a blockchain into a generic engine, allowing developers to focus on application development as opposed to the complex underlying protocol. The Tendermint BFT engine is connected to the application by a socket protocol called the Application Blockchain Interface (ABCI). This protocol can also be wrapped in any programming language, making it possible for developers to choose a language that fits their needs.
Cosmos SDK and other application layer frameworks
The Cosmos SDK is a generalized framework that simplifies the process of building secure blockchain applications on top of Tendermint BFT. The Cosmos SDK also comes with a set of useful developer tools for building command line interfaces (CLI), REST servers, and a variety of other commonly used utility libraries.
The connection between blockchains is achieved through a protocol called the Inter-Blockchain Communication protocol (IBC). IBC leverages the instant finality property of Tendermint consensus (although it can work with any "fast-finality" blockchain engine) to allow heterogeneous chains to transfer value (i.e. tokens) or data to each other.
Cosmos Token Ecosystem
Cosmos supports a wide variety of apps, blockchains, wallets, and explorers, built in the Cosmos ecosystem by developers and contributors from across the globe. DApps fall into different categories including finance, infrastructure, privacy, marketplace, social impact, DEX, NFT, productivity, comics, etc.
With Cosmos, developers can choose to build entirely autonomous application-specific blockchains that can easily interconnect. Cosmos benefits developers, groups, and individuals such as:
Cosmos gives the community the power to organize and allocate resources to its members. Individuals can also use tokens to vote on impactful decisions that govern their own community.
Free flow of information and freedom of expression have been hindered by centralized platforms censoring and filtering content and extracting value from their users. Therefore, Cosmos empowers communities to build autonomous social networks in which every user can have a voice, create value, and benefit from the value creation of others.
With Cosmos, developers can create exchanges and marketplaces allowing for permissionless global trade. They can create autonomous application-specific blockchains rather than smart contracts on someone else's chain. This frees users from high transaction fees and network congestion and makes DeFi accessible to all.
Cosmos allows game developers to create unique collectibles and character upgrades that they can monetize without third-party approval or app store fees. Through NFTs, these digital assets live forever, providing lasting value for gamers, and creating endless opportunities.
ATOM Tokenomics
The ATOM token is the native token of the Cosmos Hub. In return for securing the Hub's services by staking ATOM, transaction fees and staking rewards are distributed to the Cosmos Hub.
These rewards are set to exponentially increase with the introduction of additional services such as the interchain decentralized exchange (Gravity DEX) and Interchain Staking which will allow staked ATOM to secure other blockchains in the ecosystem.
Recent Price & Performance of Cosmos Token (ATOM)
Currently, their market price is $8.89 per unit. It has a market cap of $2,545,816,334. It also has a 24-hour trading volume of $100,349,818. You can check the live price of their token right here!
How to buy Cosmos Token (ATOM)
You can buy Cosmos Token (ATOM) on MEXC by following the steps:
Log in to your MEXC account and click [Trade]. Click on [Spot].
Search "ATOM" using the search bar to see the available trading pairs. Take ATOM/USDT as an example.
Scroll down and go to the [Spot] box. Enter the amount of ATOM you want to buy. You can choose from opening a Limit order, a Market order, or a Stop-limit order. Take Market order as an example. Click [Buy ATOM] to confirm your order. You will find the purchased ATOM in your Spot Wallet.
You can find a detailed guide on how to buy ATOM token here.
Keep Yourself Updated With The Crypto Trend
Check out all of the listings in the Innovation and Assessment zones as well as the major tokens in the Main Zone – we have more amazing projects to come! What's more, MEXC lists moonshots and offers access to trade major cryptocurrencies. Visit the Hot Projects section as well to uncover more featured popular tokens. Lastly, feel free to visit MEXC Academy to learn more about cryptocurrency!
Start your travel on MEXC Global