CLONEX (NCLONEX/USDT – Trade it here) is an index based on a NFT collection of 20,000 algorithmically-generated 3D characters designed for metaverse interaction, designed by RTFKT and Takashi Murakami. This article explores what stands behind CloneX Index and how to purchase it on MEXC Exchange.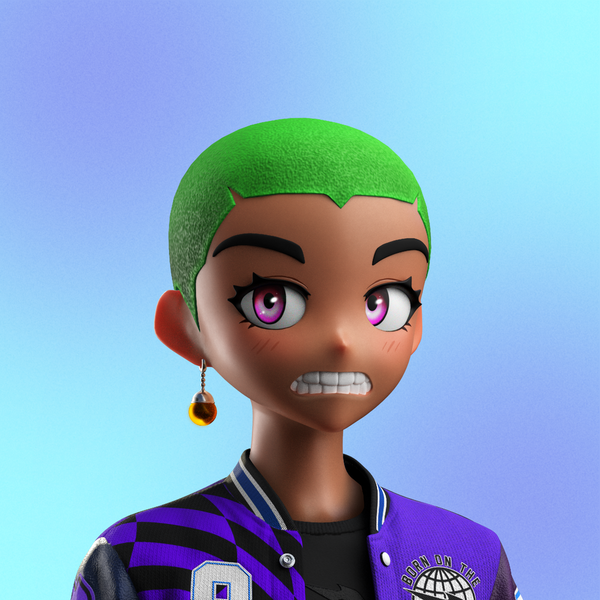 What is CLONEX?
Digitized sneaker manufactuere RTFKT and Japansese contemporary artist Takashi Murakami recently collaborated on releasing a collection of 20,000 avatars NFTs. This project's main emphases are on inclusivity and forwardness: the former is illustrated by the wide variety of customizations (e.g. skin tones, accessories, undefined genders) while the latter is highlighted in the plot. The narrative behind the project is driven by three extraterrestrials located in Draco galaxy and is known as orbitar. It aims to clone human characteristics and behaviors and evolve humans into more complex beings. This advanced civilization includes no humans but their digital clones or avatars.Their mission is to explore the galaxy and find new habitats.
How is the CloneX NFT Index made?
Clone X index refers to an asset basket that consists of 8 Clone X NFTs which are worth 20 ETH each. MEXC fractionalizes 8 CloneX NFT into 8,000,000 NCLONEX Index tokens each (1,000,000 NCLONEX for each NFT). The nClone X index provides users an opportunity to trade high-quality blue-chips NFTs at a low-cost. Users can exchange their index holdings for one of the 8 Clone X NFTs if they own a big enough proportion of the index. MEXC will purchase and hold more Clone X according to market demand. The number of NFTs held by MEXC will be no more than 10% of the total number of the series of NFTs.
How to buy CloneX NFT Index?
The process of buying NFT Index is almost the same and easy as trading crypto on the spot markets. You can buy CloneX (NCLONEX) on MEXC by following the steps listed below:
Log in to your MEXC account and click [Trade]. Click on [Spot].
Search "NCLONEX" using the search bar to see the available trading pairs. Take NCLONEX/USDT as an example.
Scroll down and go to the [Spot] box. Enter the amount of NCLONEX you want to buy. You can choose from opening a Limit order, a Market order or a Stop-limit order. Take Market order as an example. Click [Buy NCLONEX] to confirm your order. You will find the purchased NCLONEX in your Spot Wallet.
For the comprehensive guide on how to buy NCLONEX and other available tokens, please visit special MEXC How to Buy Guides Section.
Recent NCLONEX NFT Index Price & Performance
Since its recent listing on MEXC, CloneX NFT reached the highest price (ATH) of 0.03468 USDT on the first day of trading. Now, in August 2022, CloneX index price circulates at around 0.01548 USDT.
Interested in buying NFTs? We have more!
MEXC not only provides access to the world's most popular tokens and new GEMs, but also offers unique assets & tools such as CloneX NFT Index! Visit the hot projects section to find more hot tokes that we listed recently. If you would like to know more about crypto trading itself, visit MEXC Academy.