CSPR or Casper Network (CSPR/USDT – Trade it Here) is the native token of the project's network. The Casper Network is the first live proof-of-stake and WebAssembly (WASM) blockchain built off the Casper CBC specification that markets itself as being a Turing-complete smart contracts platform. The network is designed to accelerate enterprise and developer adoption of blockchain technology by solving the scalability trilemma. Let's explore the core features and overall tokenomics of the Casper Network (plus how to buy CSPR Coin on MEXC) together.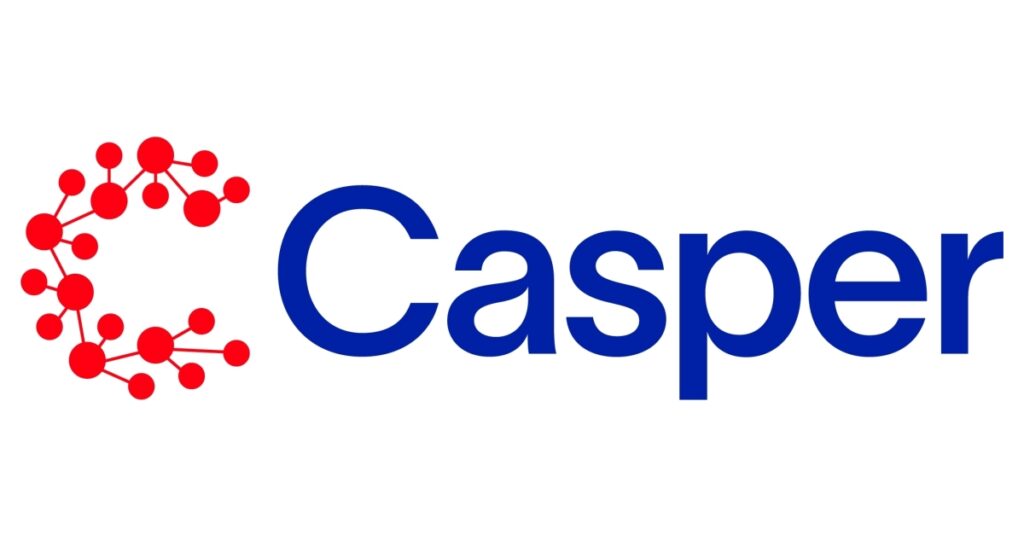 Core Features of Casper Network
The Casper Network is architecturally designed to evolve with the enterprises that it supports.
Highway Consensus Protocol. Casper employs a new consensus protocol that allows networks to reach higher thresholds of finality and achieves flexibility by enabling previously impossible modes of expression of block finality — in comparison with the typical Byzantine Fault Tolerant (BFT) consensus protocol.
Developer Grant Program. In line with its mission to expand the blockchain industry, Casper Network is partnering up with the Emerging Technology Association (ETA), a Swiss association, to onboard prospective developers, researchers, and scientists to fund projects that accelerate the construction of decentralized infrastructure.
CSPR Tokenomics
There is a total supply of 10 billion coins. Casper Network coin serves mainly as a governance token of the Casper Network in which validators are rewarded with CSPR coins by processing transactions and approving blocks.  It has a current block time of 65,536 ms. Current token allocation is as listed below: 
| | |
| --- | --- |
| Use Case | Percentage |
| Non-Profit Casper Association | 20.3% |
| Validator Sale R1 | 19.5% |
| Developer Incentive | 16% |
| Validators Sale R2 | 10.2% |
| Coinlist Public Offering | 10% |
| Casper Lab Holding AG | 10% |
| Team | 8% |
| Advisors | 6% |
Casper Network (CSPR) Tokenomics
The price "crash" of the CSPR coin occurred after the token's initial IOU listing catapulted price  of the token to as high as 28 USDT before official trading could happen. Once the CSPR Coin actually debuted on the market, however, the price quickly stabilized and dropped to $0.78 USDT. Rather than viewing this as a coin-specific event, one would gain much more clarity by investigating the token IOU listing structure and the price speculation inherent in such mechanisms. 
How to buy CSPR Coin?
You can buy Casper Network on MEXC following the steps: 
Looking for how to buy CSPR Coin? You can purchase the Casper Network Token on MEXC following the steps:
Log in to your MEXC account and click [Trade]. Click on [Spot].
Search "CSPR" using the search bar to see the available trading pairs. Take CSPR/USDT as an example.
Scroll down and go to the [Spot] box. Enter the amount of CSPR you want to buy. You can choose from opening a Limit order, a Market order or a Stop-limit order. Take Market order as an example. Click [Buy CSPR] to confirm your order. You will find the purchased CSPR in your Spot Wallet.
For the comprehensive guide on buying CSPR and other available tokens, please visit special MEXC How to Buy Guides Section.
Recent CSPR Coin Price & Performance
Casper Network reached the highest price (ATH) of 0.13 USDT on January 4th, 2022. Lowest price of CSPR since the date of ATH date was at 0.02 USDT on June 18th, 2022.
Casper Network Coin Staking
On MEXC you can periodically stake Casper Network and other tokens via MX DeFi event plus other staking products with flexible and fixed APYs. You can check the availability of the CSPR Coin staking option here.
Interested in crypto like CSPR?
MEXC lists moonshot and provides access to trading of major crypto coins like CSPR, keep an eye on our listings in Innovation and Assessment zones, as well as major tokens in the Main Zone – we have more great projects to come! Also, visit the hot projects section to find more hot tokes that were listed already. If you would like to know more about crypto trading itself visit MEXC Academy.