The Bitcoinist is a robust and ever-evolving platform that delivers the most up-to-date news. It also provides thought-provoking analyses and an active community hub for individuals with a keen interest in cryptocurrencies and digital assets.
Essential information for their token is available on the MEXC Digital asset introduction page. Furthermore, we are listing (BTCS/USDT – Trade it here) on the Innovation Zone! Check it out now!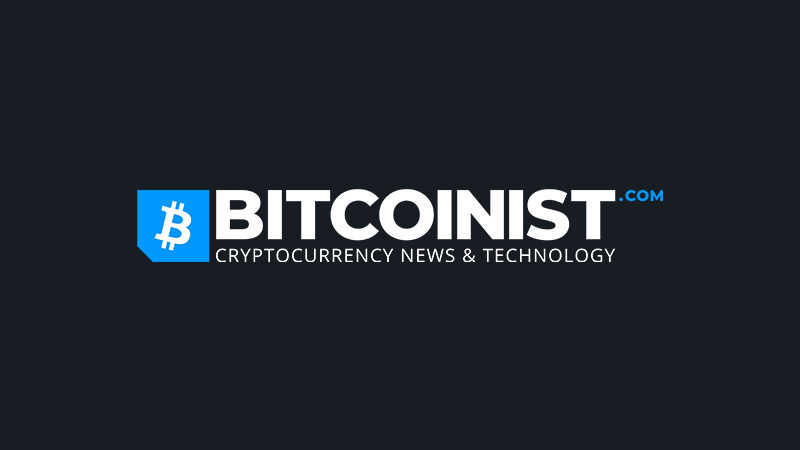 The Overview of Bitcoinist
Bitcoinist goes beyond being a mere news portal. It is a comprehensive ecosystem built to offer users a holistic and immersive journey into the realm of cryptocurrencies. With an intuitive and user-friendly interface, it provides a wide range of features, content formats, and interactive elements to cater to the diverse needs of our audience.
Content Categories of Bitcoinist
At the heart of the Bitcoinist platform lies a diverse feature that spans various topics within the cryptocurrency sphere. Their content categories encompass:
Breaking News: Stay informed about the most recent developments, market trends, and regulatory changes in the ever-evolving cryptocurrency landscape.
In-Depth Analysis: Dive deeper into significant events, technological advancements, and market shifts with their insightful analyses and reports.
Educational Resources: Whether you're a novice or an expert, Bitcoinist offers educational articles, tutorials, and guides that simplify complex concepts into accessible knowledge.
Opinion and Expert Insights: Gain perspective from thought leaders, industry experts, and seasoned analysts as they share their views on critical issues.
User-Generated Content: Harness the power of community engagement by participating in discussions, sharing experiences, and contributing user-generated content.
Interactive Features: Recognizing the significance of fostering a sense of community and interaction among users, they have integrated a range of interactive features, including:
Comments and Discussions: Engage in meaningful discussions, share insights, and learn from fellow community members through comments and forums.
Live Q&A Sessions: Participate in live Q&A sessions with experts, providing users with the opportunity to interact directly and seek clarifications.
User Profiles: Personalize your profile, monitor your engagement, and showcase your expertise within the Bitcoinist community.
User-Centric Design: The Bitcoinist platform is meticulously designed with the user's experience as the top priority. The intuitive interface ensures seamless navigation, making it easy for users of all backgrounds to access the content they desire, whether it's exploring the latest news or conducting in-depth research.
Where to buy BTCS Token
You can find BTCS Tokens here at MEXC! We are listing BTCS/USDT in our Innovation Zone!
What is the Price of BTCS Tokens?
The BTCS Token is currently trading at MEXC with a live price of $0.0022. You can check the live price of their token right here!
How to buy BTCS Tokens on MEXC
You can buy BTCS Tokens on MEXC by following the steps:
Log in to your MEXC account and click [Trade]. Click on [Spot].
Search "BTCS" using the search bar to see the available trading pairs. Take BTCS/USDT as an example.
Scroll down and go to the [Spot] box. Enter the amount of BTCS you want to buy. You can choose from opening a Limit order, a Market order, or a Stop-limit order. Take Market order as an example. Click [Buy BTCS] to confirm your order. You will find the purchased BTCS in your Spot Wallet.
You can find a detailed guide on how to buy BTCS Tokens here.
Get Free Airdrops with MEXC Launchpad!
Did you know MEXC gives out 20+ free airdrops weekly? Launchpad and Kickstarter events ensure that all our loyal MX token HODLers receive a ton of new tokens! Learn all about it at our MX Zone now!
Meanwhile, check out all of the listings in the Innovation and Assessment zones as well as the major tokens in the Main Zone – we have more amazing projects to come! Visit the Hot Projects section as well to uncover more featured popular tokens. Lastly, feel free to visit MEXC Academy to learn more about cryptocurrency!
Start your travel on MEXC