ASR (ASR/USDT – Trade it here) is the name of the only official AS Roma Fan Token. Fan Tokens are digital assets that never expire. Users can think of them as a traditional membership, only with voting rights on official club decisions, with totally different once-in-a-lifetime experiences. By holding ASR and using Socios' applications (Socios is a blockchain-based fan interaction and rewards platform for the sports and entertainment industries powered by Chiliz) and services, Roma fans can participate in decision-making and influence the club through tokenized shares. As a kind of membership token, the token will allow users to compete for exclusive rewards, club recognition, etc.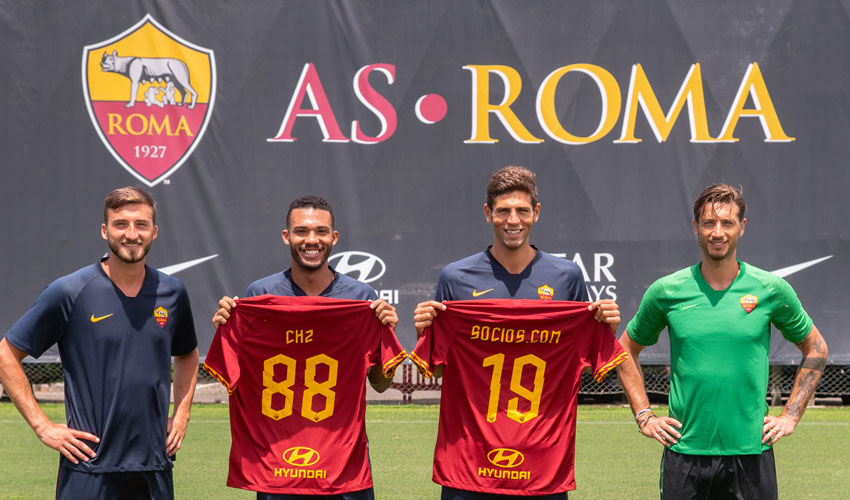 Who are the founders of AS Roma fan token?
Socios.com is the creator of Fan Tokens. Its all-in-one app provides AS Roma fans worldwide with a platform to influence and engage with the team like never before. With European headquarters in Madrid, Swiss, and Malta, together with offices in Istanbul, Miami, Lyon, South Korea, Brazil, and London, the Chiliz / Socios.com team is 220+ strong, with a roster of 120+ partners in 27 countries. Chiliz and Socios.com are subsidiaries of Mediarex Group, a global sports, and entertainment organization founded in 2006.
Founder and CEO, Alexandre Dreyfus, owns 76% through his personal holding, Zokay Investments Ltd. Other shareholders include DAZN Group Executive Vice Chairman and co-founder John Gleasure, French telecom mogul Xavier Niel, and Beijing-based venture capital firm Ceyuan Ventures.
Tokenmic of ASR
ASR's total supply of tokens is 10,000,000, of which 1,220,010 was initially distributed to fans through fan coin offerings. The remaining tokens are held by Rome and can be picked up by fans by attending community events and buying directly on exchanges.
ASR tokens will be released linearly on a monthly basis over a period of 6 years from June 2020, and about 1,666,666 tokens will be released each year.
Governance: ASR holders can vote on various binding "fan decisions" issued by Rome through smart contracts.
Rewards: ASR holders can participate in activities on Socios to earn rewards.
Token Pledge: In the future, ASR can be pledged to earn non-homogeneous token (NFT) rewards.
Value analysis
Fan Tokens give holders the power to influence decisions taken in the A.S. Roma HQ in Roma. With ASR, holders own a share of the team's influence, get in the driving seat and make the right decisions, turn their dreams into reality with rewards, and join a new era of super fans.
ASR Fan Token holders will have VIP access to all home league, cup, and European matches. But that's just for starters. From signed memorabilia to watching a match with the user's favorite club legend or flying with the team to an away match, the sky is really the limit. Users can earn Fan Rewards by participating in quizzes, games, and club decisions on the Socios.com App.
Recent ASR Token Price & Performance
Since listed on MEXC in August 2022, ASR reached the highest price (ATH) of 5.920USDT last month, and the lowest price of ASR reached 4.460 USDT.
How to buy ASR Tokens?
You can buy ASR on MEXC following the steps:
Log in to your MEXC account and click [Trade]. Click on [Spot].
Search "ASR" using the search bar to see the available trading pairs. Take ASR/USDT as an example.
Scroll down and go to the [Spot] box. Enter the amount of ASR you want to buy. You can choose from opening a Limit order, a Market order, or a Stop-limit order. Take Market order as an example. Click [Buy ASR] to confirm your order. You will find the purchased ASR in your Spot Wallet.
Interested in crypto like ASR?
MEXC lists moonshot and provides access to trading of major crypto coins like ASR. Keep an eye on our listings in Innovation and Assessment zones, as well as major tokens in the Main Zone – we have more great projects to come! Also, visit the hot projects section to find more hot tokens that were listed already. If you would like to know more about crypto trading itself, visit MEXC Academy.