AC Milan Fan Token (ACM/USDT – Trade it Here) is a utility token on the Chiliz Chain (built by Chiliz — a fintech blockchain company), a Proof-of-Authority sidechain built on Ethereum. Like the other fan tokens, AC Milan Fan Token gives AC Milan fans the power of influence in how the team operates, by voting on team polls which the teams have to take into consideration. Examples of changes that ACM holders can make include picking jersey designs, naming training venues, and picking the next fan event. In this article, we will discuss everything you need to know about AC Milan Fan Token plus a guide on how to buy ACM tokens.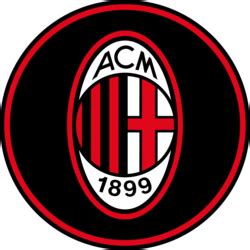 How Does AC Milan Fan Token (ACM) Work?
The ACM utility token has been developed on the Chiliz blockchain and users can purchase the token by swapping $CHZ for $ACM. The Ethereum-based proof-of-authority sidechain, Chiliz chain, offers smart contracts which ACM holders can use to participate in fan decision polls that influence certain decisions of the Italian football club. The rewards are also distributed from the same application which ACM holders use to cast their votes.
AC Milan became the first football club to launch NFTs. On Sunday, October 31st, 100 limited edition NFTs were released to highlight the most memorable moment in AC Milan's game against AS Roma. The NFTs were then distributed to holders of ACM fan tokens.
The ACM token was launched in January 2021 where the blockchain company, Chiliz, and AC Milan announced their partnership with Socios.com. One of the core reasons behind this partnership is to increase the global fan base of the Italian club and also boost its digital presence in the world of social media.
Key Features of AC Milan Fan Token (ACM)
Opinions of Fans on Club Decisions
ACM token holders can vote in a variety of fan decision polls provided by AC Milan through smart contracts. The Italian club is legally bound to act in line with poll results, and while the club is responsible for organizing polls, the supporters' vote is final.
Earn Exclusive Rewards
On the Socios.com App, ACM token holders can earn fan rewards by taking quizzes, playing games, and voting on club matters. Benefits can include VIP access to all home league, cup, and European matches, as well as attending a game with a beloved club hero or even flying with the squad to a distant game.
Unison of AC Milan's Global Fan Base
As mentioned above, one of the core reasons behind the ACM token's launch is to bring the fans of AC Milan from all over the world under one roof. The Socios.com app is a perfect mechanism for achieving this purpose. It will allow the fans to form a community and take the club to the next level.
Voice Through One ACM Token
Holder of a single ACM token's votes will still be counted. They'll be eligible for fan rewards and exclusive discounts. However, for additional incentives, holders need to own more than just one ACM token.
Tokenomics with recent price & performance of AC Milan Fan Token (ACM)
The tokenomics of AC Milan Fan Token (ACM) :
Name: ACM Fan Token.
Ticker: ACM.
Token standard: BEP-20.
Token type: Utility.
Total supply: 20,000,000 ACM.
Circulating Supply: 4,147,212 ACM.
ACM reached the highest price (ATH) of 17.91 USDT on Februari 25, 2021. The lowest price since the date of ATH was 2.65 USDT on May 12, 2022. The 30 days performance sees the highest price at 4.46 USDT on September 23, 2022 and lowest at 2.92 on October 13, 2022. At the time of writing, its' performance is at 3.040 USDT with a market cap of $12,638,356 & fully diluted market cap of $61,048,471.
How to buy AC Milan Fan Token (ACM)?
You can buy AC Milan Fan Token (ACM) on MEXC by the following the steps:
Log in to your MEXC account and click [Trade]. Click on [Spot].
Search "ACM" using the search bar to see the available trading pairs. Take ACM/USDT as an example.
Scroll down and go to the [Spot] box. Enter the amount of ACM you want to buy. You can choose from opening a Limit order, a Market order or a Stop-limit order. Take Market order as an example. Click [Buy ACM] to confirm your order. You will find the purchased ACM in your Spot Wallet.
Want to stay tuned in crypto market?
Check out our listings in the Innovation and Assessment zones as well as the major tokens in the Main Zone – we have more amazing projects to come! What's more, MEXC lists moonshot and offers access to trade major cryptocurrencies. Visit the Hot Projects section as well to uncover more featured popular tokens. Lastly, feel free to visit MEXC Academy to learn more about cryptocurrency in general.