BIT (BIT/USDT – Trade it Here) is an Ethereum based token that has proposal and voting power in the BitDAO governance module. And BitDAO itself is one of the world's largest DAOs (Decentralized Autonomous Organization) leveling the economic playing field through a decentralized tokenized economy. In this article, we will discuss everything you need to know about BitDAO plus a guide on how to buy BIT tokens.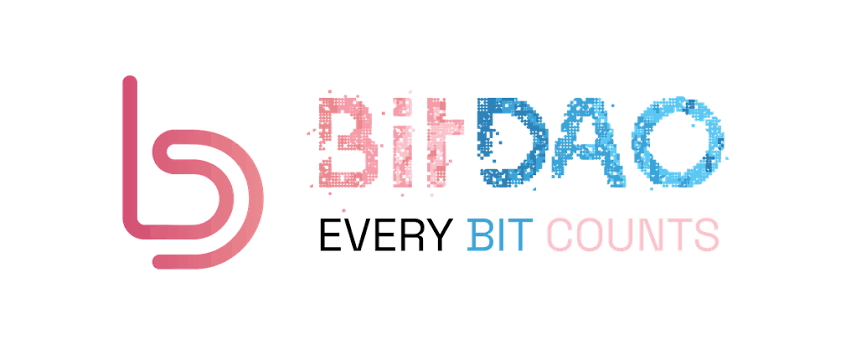 What is BitDAO (BIT)?
BitDAO is a DAO with millions in existing assets and forecasted contributions.
For those who are unfamiliar with the term "DAO", DAO is Decentralized Autonomous Organization that is represented by rules encoded as a transparent computer program, controlled by the organization's members and not influenced by third parties. Therefore, DAO creates and opens the world of freedom and trusted environments for communities to build and support anything.
BitDAO is a DAO that aims to support the builders of the decentralized economy and is an open platform for proposals to be voted upon by BIT token holders.
Who founded BitDAO (BIT)?
BitDAO has no founders; it is run by a community of contributors who possess BIT tokens.
Since the system of DAO nor possess any team neither is backed up by any corporations, which implies that it is an open platform for all who desire to contribute towards its betterment regarding BitDAO protocol, and it is up to the BIT owners (contributors) to decide on whether to accept or decline these suggested amendments.
It is financed by Peter Thiel, Founders Fund, Pantera, Dragonfly, Spartan, Bybit, and others.
What Makes BitDAO (BIT) unique?
Through token swaps, BitDAO hopes to collaborate with both established and new projects. Token swaps will allow the BitDAO treasury allocation to amass a portfolio of the most valuable crypto tokens.
Though Spot and derivatives DEXes are given top consideration.
The unique user-friendly characteristics of BitDAO are as follows: Through token swaps and co-development efforts, you can collaborate with projects. Token swaps will allow the BitDAO Treasury to amass a collection of the most popular crypto project tokens; develop essential products that will help BitDAO and other DAOs operate more efficiently.
This includes on-chain and off-chain governance systems, as well as DAO treasury management solutions; Grants to teams that generate research or products that are public goods for the crypto sector.
BIT Token Use Case
BIT token currently has these main roles:
Proposal: Submitting proposals to the DAO.
Vote: Voting for the BitDAO proposals.
Swap: Token Swap with partner projects.
Tokenomics with recent price & performance of BitDAO Token (BIT)
The tokenomics of BitDAO :
Token Name: BitDAO token
Ticker: BIT
Blockchain: Ethereum
Token Standard: ERC-20
Contract: 0x1A4b46696b2bB4794Eb3D4c26f1c55F9170fa4C5
Token Type: Utility and Governance
Total Supply: 10,000,000,000 BIT
Circulating Supply: 2.09B BIT
BIT reached the highest price (ATH) of 2.96 USDT on November 12, 2021. The lowest price since the date of ATH was 0.41 USDT on June 23, 2022. The 30 days performance sees the highest price at 0.5 USDT on September 20, 2022 and lowest at 0.42 on October 11, 2022. At the time of writing, its' performance is at 0.433 USDT with a market cap of $904,950,899 & fully diluted market cap of $4,332,918,623.
How to buy BitDAO Token (BIT)?
You can buy BitDAO (BIT) on MEXC by the following the steps:
Log in to your MEXC account and click [Trade]. Click on [Spot].
Search "BIT" using the search bar to see the available trading pairs. Take BIT/USDT as an example.
Scroll down and go to the [Spot] box. Enter the amount of BIT you want to buy. You can choose from opening a Limit order, a Market order or a Stop-limit order. Take Market order as an example. Click [Buy BIT] to confirm your order. You will find the purchased BIT in your Spot Wallet.
You can find a detailed guide on how to buy BitDao tokens here.
Want to stay tuned in crypto market?
Check out our listings in the Innovation and Assessment zones as well as the major tokens in the Main Zone – we have more amazing projects to come! What's more, MEXC lists moonshot and offers access to trade major cryptocurrencies. Visit the Hot Projects section as well to uncover more featured popular tokens. Lastly, feel free to visit MEXC Academy to learn more about cryptocurrency in general.