Recently, there's a tax burn movement in the Terra community called #burnalot. It was initiated on Discord and now it's trending on Twitter to let everyone knows that you can join the campaign by sending $10 worth of Terra Luna Classic to the burn wallet to take it out of circulation. To illustrate more, it is essentially like donating to support everyone who's holding LUNC by you participate in the burning mechanism. How does that work? Imagine the demand holds constant, with tax burn, the supply will decrease and therefore the price of Luna Classic will increase.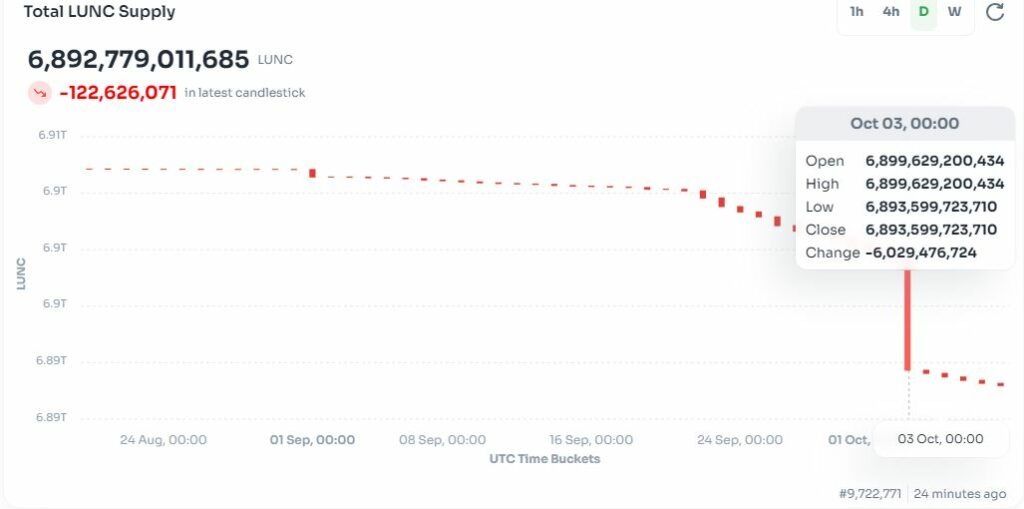 On October 3, Binance updates that it has burned about $1.8 million worth of Terra Classic. It helps Terra Classic reduced roughly 5.5 million LUNC. This is the first tax burn they've accomplished in response to Terra community's proposal back in September. According to StakeBin, the total LUNC supply reduced by 6 billion on Monday, which is 1600.51% more than the previous day.
At the time of writing, the price of LUNC is up 0.36%, which is not much movement over the past 24 hours. As more campaigns like #burnalot on social media that are supporting the burn mechanism, this is the good news to the Terra community. In the bearish market, will Luna Classic have another price hike? MEXC Global is excited to see what the future holds. At the same time, we adopted the burn mechanism and welcome every crypto enthusiast to purchase LUNC (LUNC/USDT – Trade it here) to support the Terra community!