Out of the blue, Donald Trump is back. In fact, his Twitter account is back. A few days ago, Elon Musk made a poll asking the community if Donald Trump's Twitter account should be reinstated. After a tight vote, 51.8% of the 15 million votes responded yes. Now, there we have it. He is back on Twitter.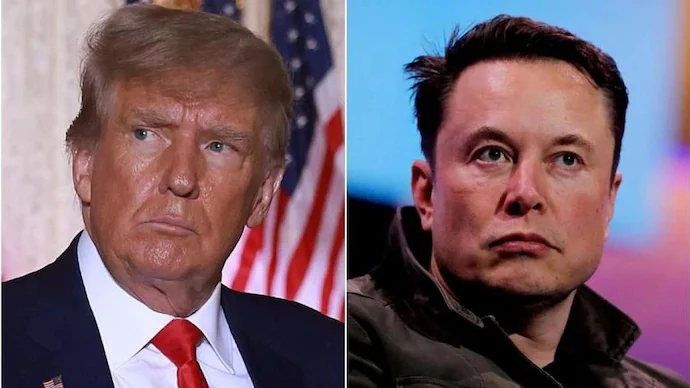 Despite the votes on Trump, a majority of the public is unhappy. Many are worried as well. Co-chief executive of media and democracy group Free Press, Jessica Gonzalez even stated in a press release that: "In less than three weeks, Elon Musk has gone back on every promise he made to civil-rights leaders and advertisers." So, what happens next? How would it impact the crypto community?
Trump's Take on Cryptocurrency
From 2017 – 2021, Donald Trump was the 45th President of The United States. During that period, the market saw unprecedented volatility. The market was fluctuating like crazy and a lot of investors made huge profits. However, we must remember that Trump was never a fan of crypto. Back in 2019, he tweeted that he was not a fan of bitcoin and other cryptos. Those things are not money and have high volatility. Furthermore, he thinks that bitcoin is dangerous.
All his comments about crypto on Twitter a few years ago had directly affected the markets, causing them to dip. At one point, he stated that crypto is a hoax. It competes with the dollar which he thinks is back for the economy. That remark created fear throughout the whole crypto market and the price plummeted. Now that he is back on Twitter, similar concerns are appearing.
The crypto community worries that Trump might spark another dip in the already torn market. We can argue that his words hold no sway as he is no longer the president. However, let's not forget that he has 87.6 million followers on Twitter. Furthermore, he plans to run for the presidency. That certainly holds a lot of influence. Thankfully, he is currently not interested in using Twitter and instead decided to remain on his own social media platform Truth Social.
Closing Thoughts
We have no way to foresee the future. It is best for us to stay alert and hope for the best. At the moment, everyone is anxiously waiting for a few things. Number one, Trump's returning tweets on Twitter. Number 2, the lawsuit ruling decision between XRP and SEC. How will it turn out? Stay tuned to MEXC Blog and find out! We provide the latest industry news and interesting articles for your daily crypto knowledge!