In response to the growing cryptocurrency industry, the number of Bitcoin automated teller machines (ATMs) has increased over years. Currently, there are about 40,000 Bitcoin ATMs across the world, over 86% are located in the United States. The remaining ATMs are located in 83 countries. The first BTC ATM can be traced back to October 2013. We can see that the quantity of such devices has been surging over years due to people's increasing interest.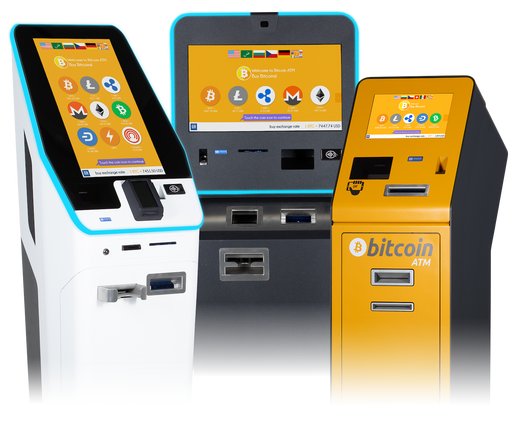 According to the data from Coin ATM Radar, most of the Bitcoin ATMs are in North America. It is worth mentioning that there are 34,331 machine in the USA, one of the leading economies in the world. Especially in cities that are promoting financial development, such as New York City and Miami. Their close neighbor Canada ranks second, having 2712 machines.
The list goes on. Beside USA and Canada, Spain (274), Poland (217), and El Salvador (212) made it to the top five on this list. El Salvador is not a surprise to me, since it is the first country which made Bitcoin a legal tender. Its president Nayib Bukele announced that: "We are buying one #Bitcoin every day", started on November 18.
Now let's take a look at Asia. Hong Kong, a special administrative region of China, has the highest density of Bitcoin ATMs; it has around 145 machines. On the contrary, Japan only has 3 ATMs, which I found interesting. The trading value of crypto assets in Japan amounted to 65.7 trillion Japanese yen, according to data on Statista.
More surprisingly, Singapore has zero Bitcoin ATMs! This country aims to become a thriving cryptocurrency hub, but its financial regulator MAS shut down all BTC ATMs starting in January 2022.
History of Bitcoin ATM
The first Bitcoin ATM was installed in a café in Vancouver, Canada on October 29, 2013. The United States had its first machine in a cigar bar in New Mexico on February 18, 2014. By the end of 2015, there were more than 500 devices, and by December 2017, there were about 2,000 devices in use worldwide.
The rapid growth of bitcoin ATMs was halted by the 2018 bear market, but it resumed in the years that followed. There were more than 12,600 crypto-automated teller machines operating globally by the year 2020. Crypto ATMs took off last year, when the majority of digital currencies reached all-time high prices. They were deployed in more than 20,000 different nations, including those with weak economies like Cambodia, Namibia, and more.
Closing Thoughts
The temperatures have slowed down due to the existing crypto winter that has lasted for the majority of 2022. According to CryptoPotato, 6,100 new cryptocurrency ATMs have been installed in the first eleven months of the year, which is almost three times fewer than what appeared in 2021.
Would you like to stay tuned in the cryptocurrency market? Check out our daily industry news and MEXC trading page to find out what we have to offer. Start your crypto journey now with MEXC Global!
Start your travel on MEXC Global