Pawtocol is a global online community of pet lovers who aim to disrupt the pet industry by leveraging blockchain technology to monetize data about their pets, improve owners' purchasing experience, and help veterinarians to deliver better care.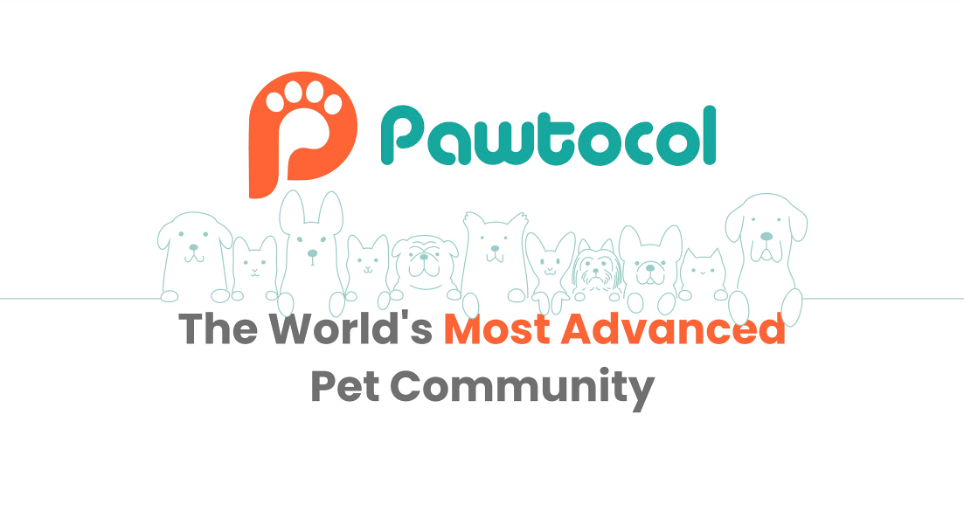 Pawtocol is the world's most advanced online pet community, combining blockchain, AI and IoT technologies to improve the lives of the world's 400+ million pets. This user-friendly, multi-functional platform will seamlessly integrate into the average pet parent's daily life, uniquely positioning it to take over this fast-growing, $150B+ industry.
Pawtocol's blockchain technology provides its users cutting-edge privacy and security features, including complete control of their data and the ability to get paid for securely selling it to data buyers. With the help of AI, the platform will offer pet parent's helpful, personalized guidance with everything from buying treats to providing healthcare. The company's integrated, NFC-enabled dog tag makes interacting with the platform simple and intuitive, because Pawtocol is for all the world's pets.
What makes Pawtocol Unique?
One of the most unique innovations of the Pawtocol platform is the Data Marketplace, a first of its kind, peer-to-peer exchange for our users to safely sell their de-identified data directly to companies and groups that want to buy it. For users, this means getting paid when someone wants to use their data. For buyers, it means richer datasets, with cheaper price tags.
The Data Marketplace will function much like a stock market. The sellers are the platform users and the buyers could range from a local start-up pet store, with the goal of better understanding the market, to the FDA, trying to determine if grain-free food really does harm your dog's heart. Since our model dramatically reduces the overhead costs associated with collecting, verifying and storing data, these savings can be passed on to data buyers. More high-quality data being available to more buyers, means more problem solving, more competition and more innovation.
For data creators (the platform's users) the Data Marketplace represents an opportunity to recapture a portion of the value their data represents to the tech companies that have used it to generate record profits. For data consumers (like researchers, businesses or advertisers), the Data Marketplace represents a revolutionary step forward in the availability, accuracy and variety of data pertaining to the pet industry.
UPI Token of Pawtocol
The UPI token serves as a utility token in Pawtocol ecosystem. The maximum total supply is 1,000,000,000 UPI tokens.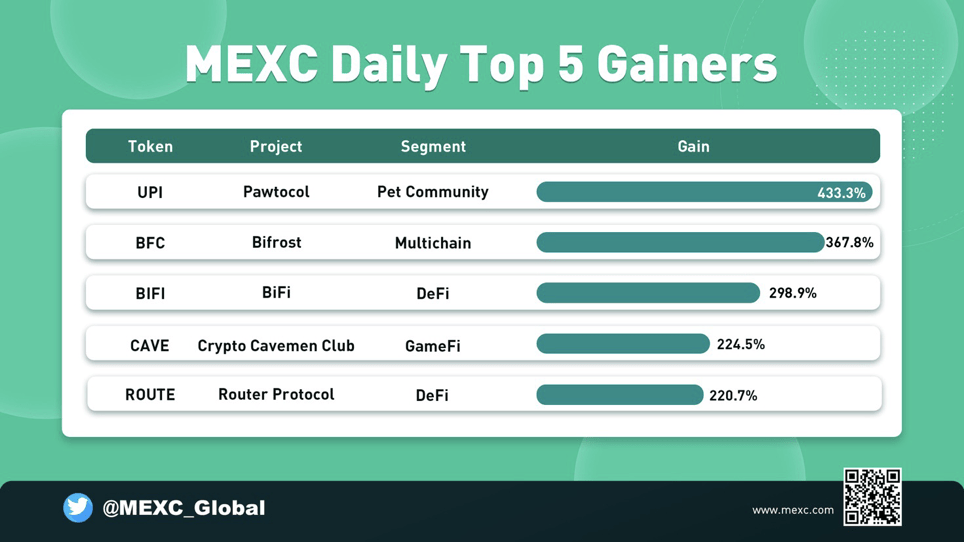 Since issued on February 8, 2022 with the opening price of 0.03 USDT under MEXC Assessment zone, the highest price reached at 0.176 USDT, up 586%. Recently, UPI became a daily gainer with a 80.5% increase within a week.
Start your travel on MEXC Global