MEXC has officially surpassed the distinguished milestone of 10 million users as of September 2022! Beginning on November 18th of this year, MEXC will roll out a significant brand color change to its global user base as a way to recognize what it stands for and to honor this exceptional accomplishment. The color has changed from MEXC's original 'Forest Green' color-scheme to a new, gorgeous 'Ocean Blue' palette after customers were surveyed directly during a limited roll-out in South Korea.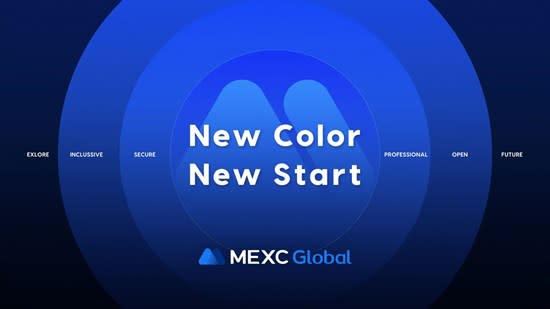 About MEXC Global
At MEXC, upholding the core value of 'Users Come First' is our top priority. 'Ocean Blue' has received overwhelmingly positive feedback after being surveyed in several international markets, therefore the change is now permanent. According to MEXC Vice President Andrew Weiner, users in Korea pushed hard for the name change to 'Ocean Blue.' "Following our evaluation, we tested the requested color upgrade with our passionate users from MEXC Korea. It was great to see the change so well-received, and MEXC is truly grateful for the customer insight that directly influences our views and image." Andrew Weiner said.
Furthermore, why 'Ocean Blue'? When it comes to area size, forest only covers 7.27% of the Earth while blue oceans account for 71.35%. Forests are weak and limited to the land, whereas the sea is vast and unbounded. In 'Ocean Blue', 'every river that flows into the sea' is represented. Weiner thinks that 'Ocean Blue' also more accurately captures MEXC's brand image. "We are calm and professional, open and inclusive, and powerful and innovative – inviting every user to dive deep and explore what treasures MEXC has to offer!"
In April 2018, MEXC was established. Now it is the leading and fastest-growing exchange for cryptocurrency in the entire world. We provide staking, MX DeFi, and numerous more services for our privileged users in addition to futures, spot, ETF, and NFT Index trading.
"When we look back at MEXC's history, 'Users Come First' has always been more than a motto – it is the recipe to our success," Weiner added. Which the change in brand color cannot demonstrate.
In our June 2020 release, MEXC markedly improved the functionality of both their product and futures trading system. The operations, product, and technical teams spent months doing in-depth consumer research, obtaining feedback, and carrying out thorough product testing prior to the upgrade. The modifications to client journeys range from minor adjustments to major upgrades, including "Lightning Close" and "Leverage Multiples Adjustment" serving as examples. All of these improvements are the direct result of input from MEXC's devoted team and loyal customers.
MEXC carries the motto 'Users Come First', which has been at the root of the crypto industry's core values of decentralization and community spirit. "It is because we put our users in the forefront and present them with our professional goods and services that we are able to have reached the accolades of reaching the highest liquidity in futures, spot, and ETFs in the second half of this year with constant efforts," Andrew explained. "Please enjoy our rebrand and take comfort that you are in safe hands."