Moonwell is an open lending DeFi protocol based on the Polkadot smart contract parachain Moonbeam. Similar to well-known lending products such as Aave, MakerDAO, Compound, etc., it allows users to over-collateralize and lend cryptocurrencies. Following the tradition of the Polkadot ecosystem, before Moonwell launches on the main website, it first deployed test products on Moonriver, Moonbeam's companion network.
Moonwell Apollo (MFAM – Trade it here) is a project deployed by Moonwell on Moonriver, and Moonwell Artemis (WELL – Trade it here) is directly deployed on Moonbeam. Moonwell Apollo (MFAM) was launched in February 2022, and its TVL has already exceeded 240 million US dollars after its lauching for just over a month. As of now, it has supported 6 types of asset lending: MOVR, BTC, WETH, KSM, USDC, USDT, FRAX.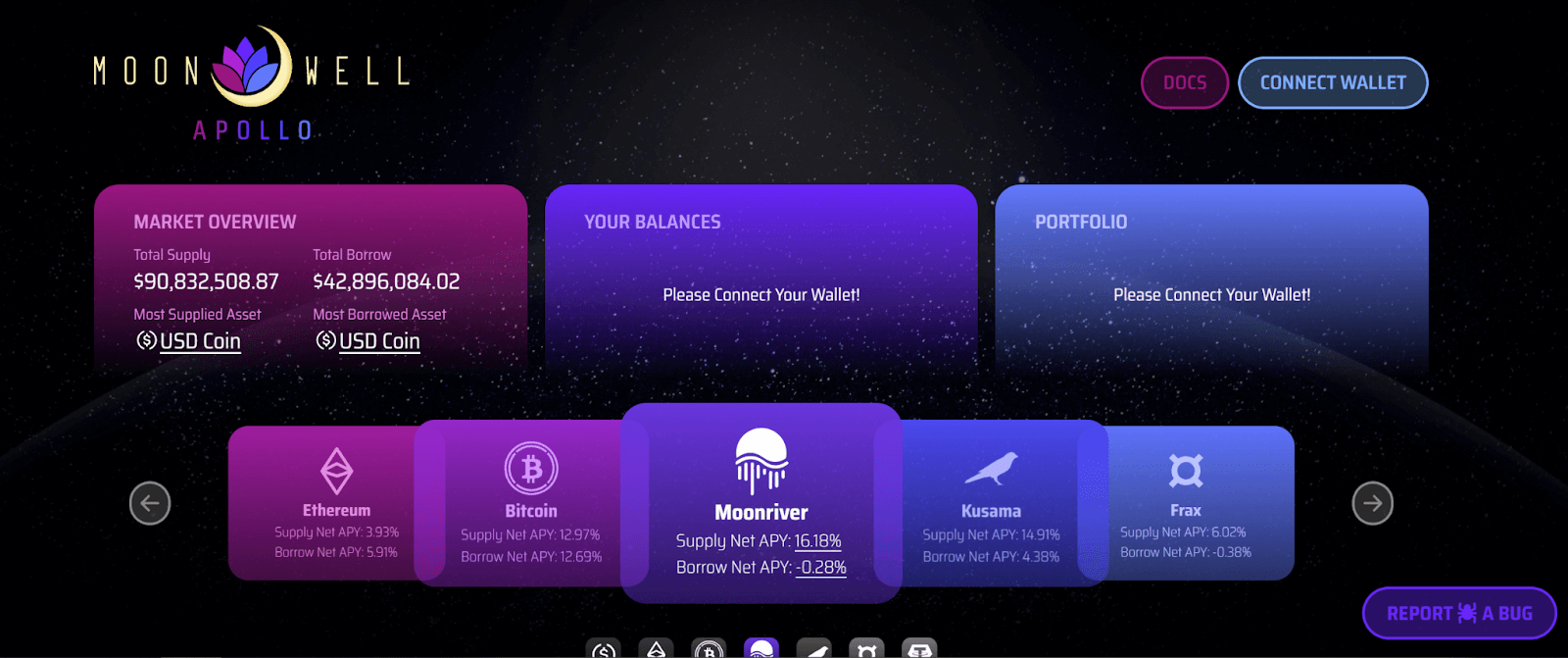 Moonwell Artemis was launched on Moonbeam in April 2022. As of now, it has supported 6 asset lending: GLMR, BTC, WETH, DOT, USDC, FRAX.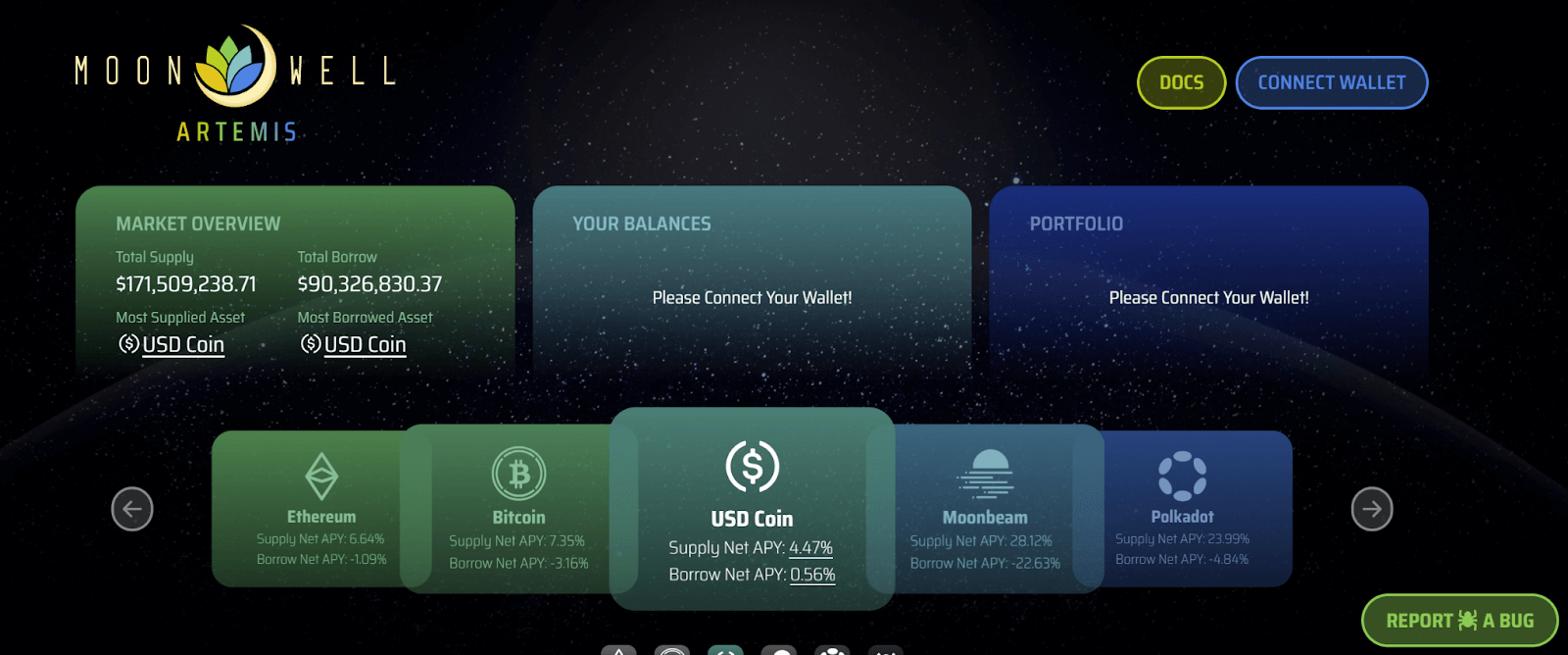 Why did Moonwell choose Moonbeam Ecosystem?
Moonbeam, as the first fully compatible Ethereum Virtual Machine (EVM) parachain on Polkadot, combines the scalability and interoperability of Polkadot with the ease of use of Ethereum. Moonbeam simplifies the deployment of Ethereum-based dapps in the Substrate ecosystem by providing an Ethereum-compatible development environment, Web3 RPC API support, and available tools for tokens and data.
Moonbeam has greatly lowered the threshold for dapps to enter the Polkadot ecosystem, and has successfully attracted popular projects such as SushiSwap, Beefy Finance, Curve and Oasis to join. Moonbeam is user-friendly to developers and infrastructure providers who are already familiar with Ethereum and other EVM compatible chains such as Polygon, BSC, etc. They can use, deploy and build Moonbeam in a relatively easy manner, and can also easily use tools such as MetaMask to interact with Moonwell.
Moonbeam Ecological Development Status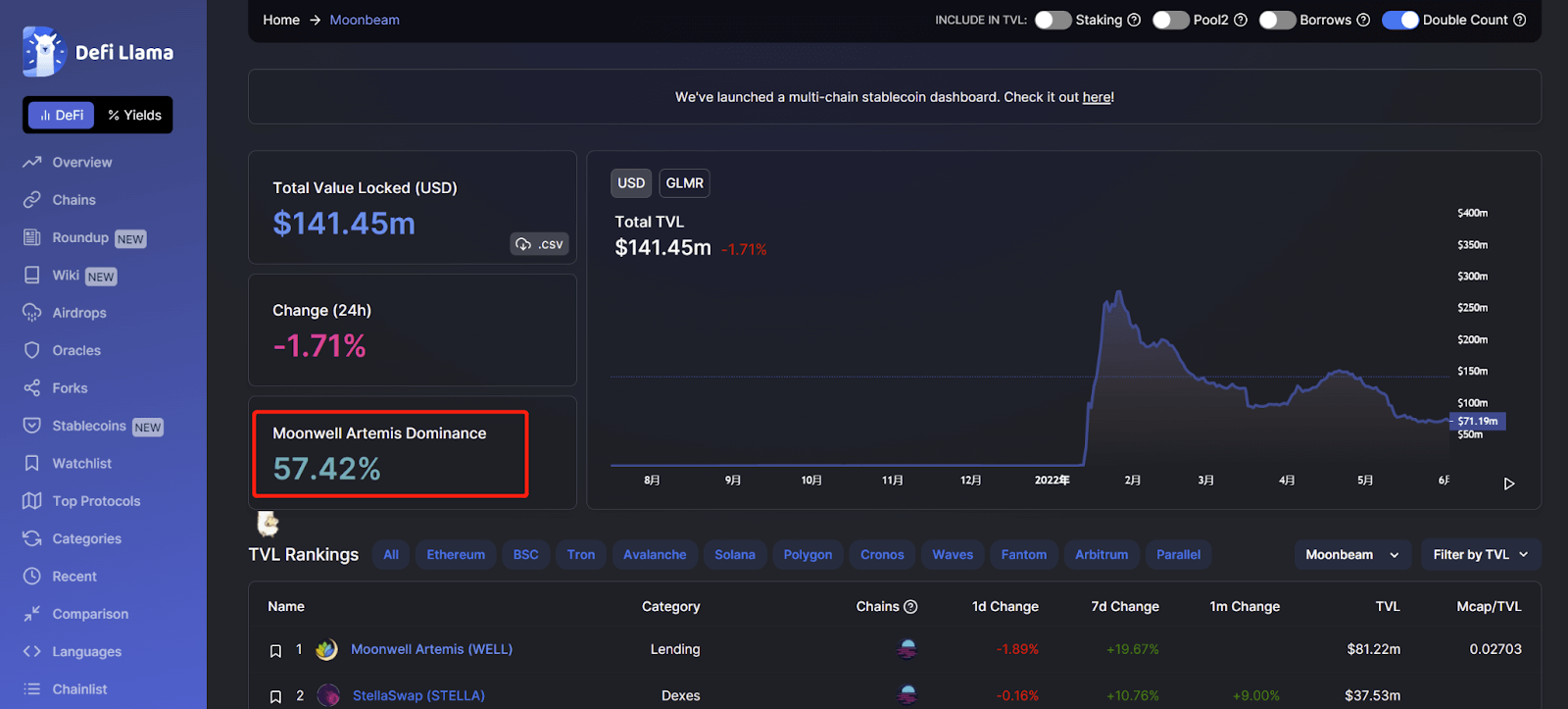 As of July 1, Moonbeam's TVL was $141.45M, of which Moonwell Artemis accounted for 57.42%, or about $81.22M.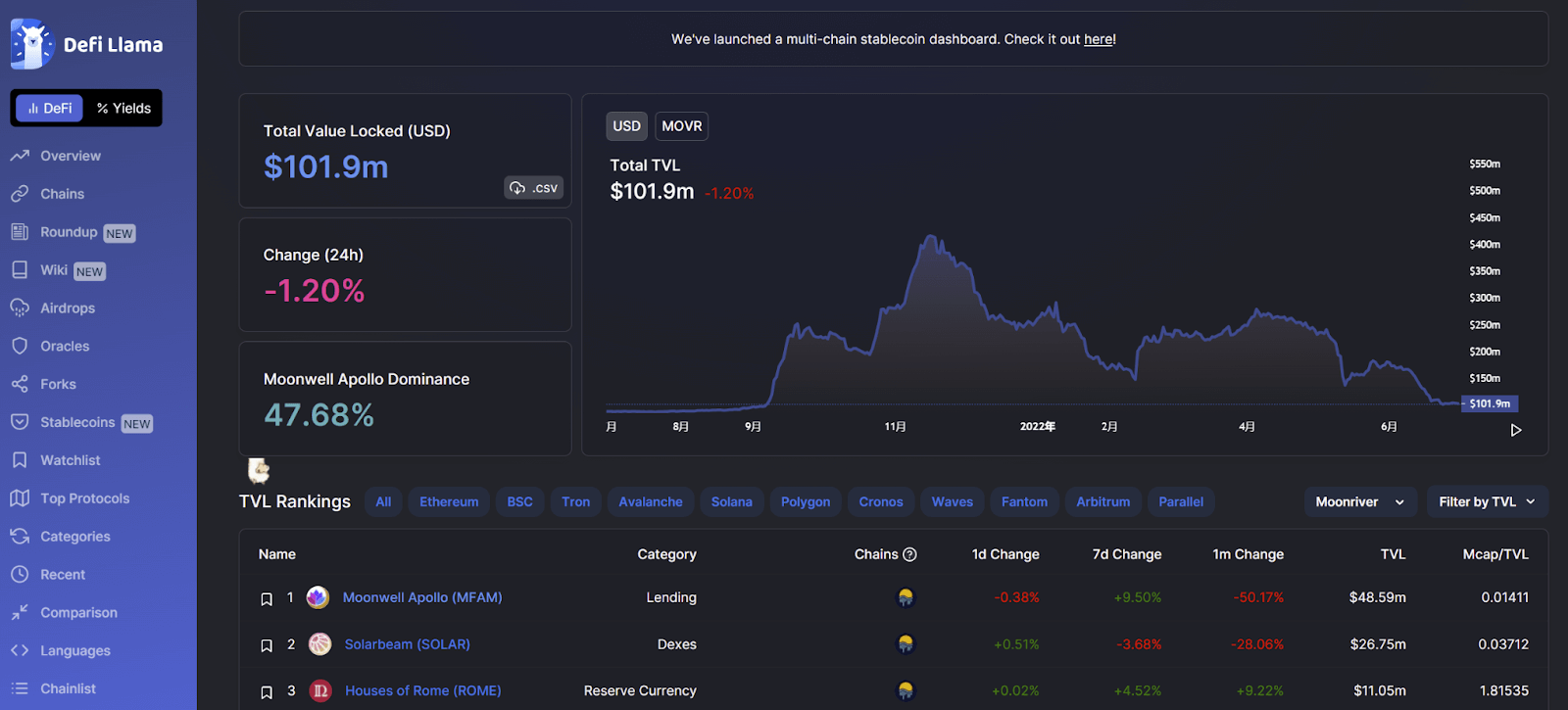 As of July 1, Moonriver's TVL was $101.9M, of which Moonwell Apollo accounted for 47.68%, or about $48.59M.
From the TVL data of Moonbeam and Moonriver, it is not difficult to see that Moonwell Artemis and Moonwell Apollo are the main contributors, as the contribution of dapps migrated from Ethereum is much lower than them. Moonbeam's native lending protocol, Moonwell, is not only applicable to Moonbeam, but also to all parachains. Moonwell is expected to help Moonbeam to gather XC20 and ERC20 assets.
MFAM Protocol Strategy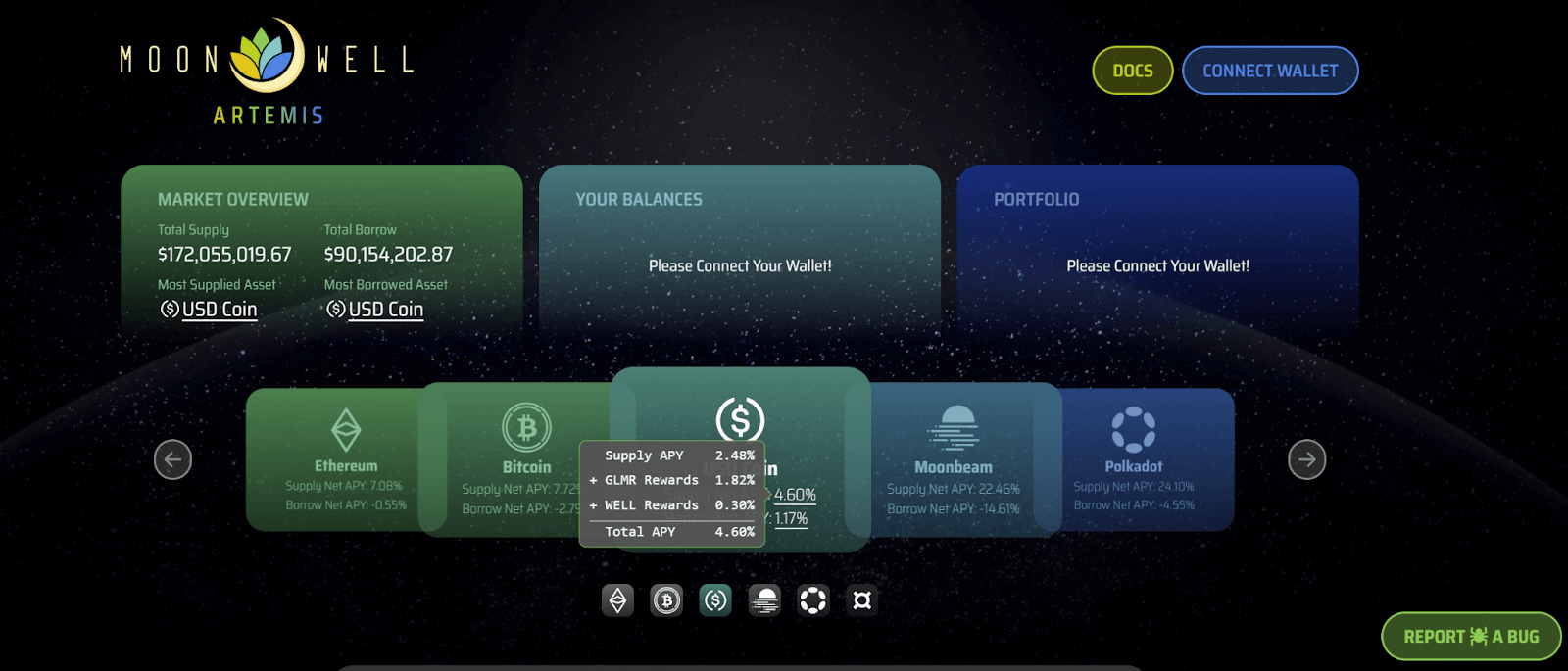 Taking USDC as an example, staking USDC can get the equivalent GLMR reward with an APY of 1.82%, the equivalent WELL reward with an APY of 0.3%, and a Supply APY of 2.48%. In summary, the total APY of the pledge is 4.6%.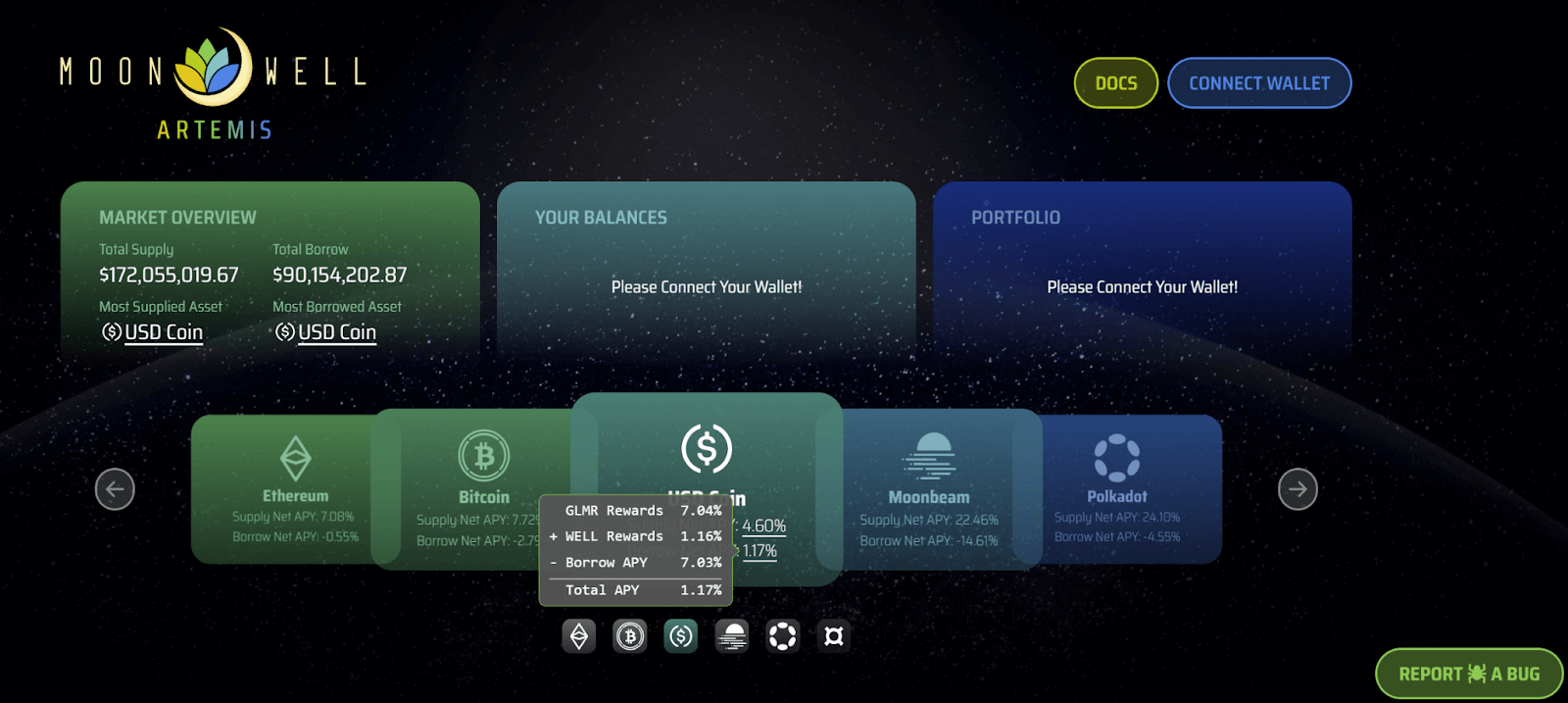 During borrowing process, you can get APY 7.04% equivalent GLMR reward, APY 1.16% equivalent WELL reward, and you need to pay APY7.03% loan interest rate. In summary, the total loan APY is 1.17%
Since both borrowing and staking can obtain positive returns, revolving borrowing within the maximum limit of staking can achieve maximum returns, but only if you pay attention to the liquidation risk.
MFAM Tokenomics
Moonwell adopts a dual currency system, Moonwell Apollo (MFAM) on Moonriver and Moonwell Apollo (MFAM) on Moonbeam. Among them, WELL is the native governance token of the Moonwell Artemis protocol, with a total supply of 5 billion. The WELL contract address is: 0x511aB53F793683763E5a8829738301368a2411E3; MFAM is the native governance token of the Moonwell Apollo protocol, with a total supply of 1 billion. The MFAM contract address is: 0xbb8d88bcd9749636bc4d2be22aac4bb3b01a58f1
MFAM is allocated as follows:
50% is for liquidity incentives for community incentives and liquidity programs
20% is for developer grants and rewards
20% is for project development
10% is for the team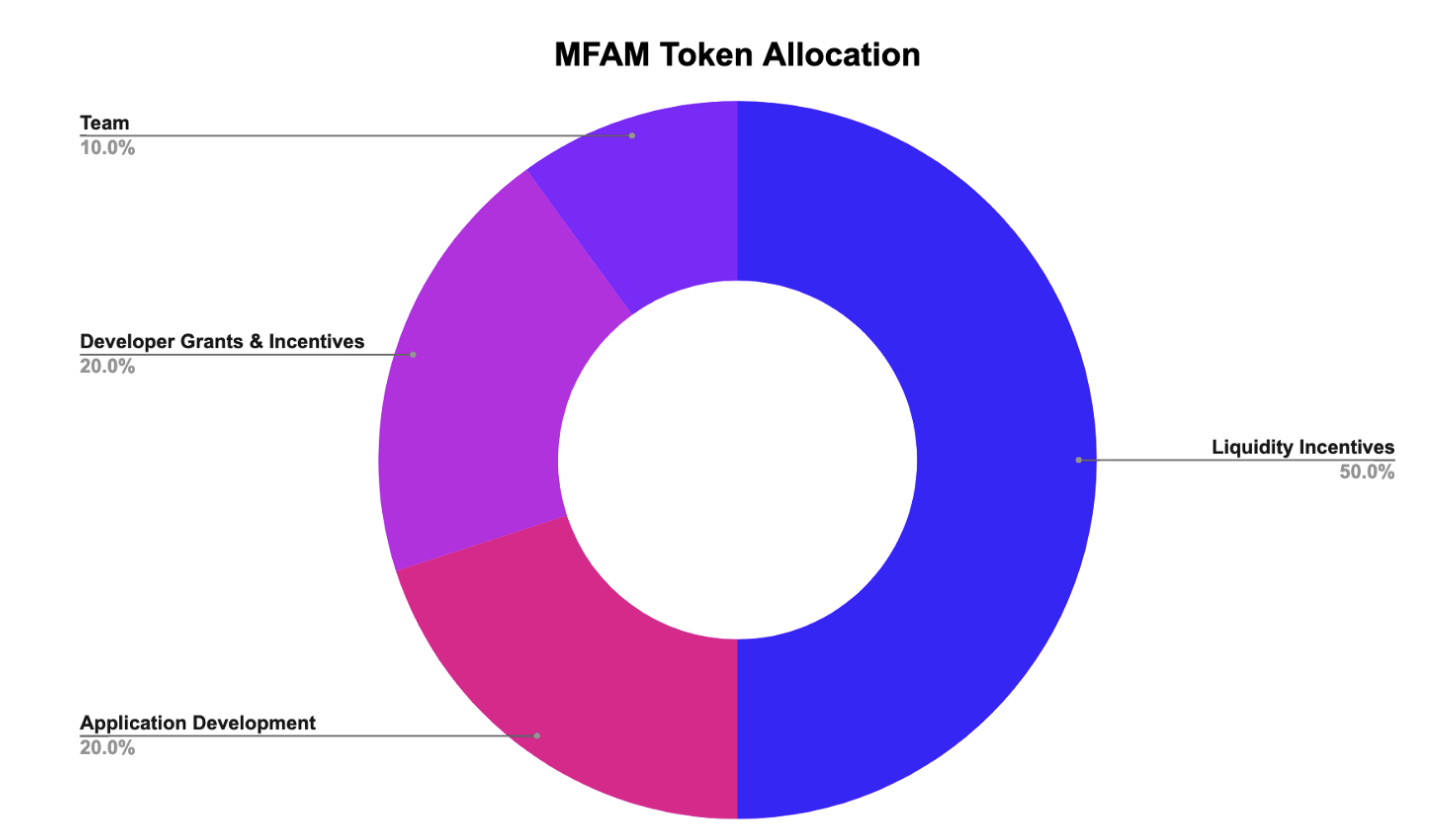 Other information such as WELL and token release will be updated after the official announcement.
Investment of MFAM
According to public information, Moonwell raised $10 million in a funding round, with investment from institutions like Coinbase Ventures, Hypersphere Ventures, Arrington Capital, Lemniscap, C Squared, Mirana Ventures, Robot Ventures, Signum Capital, KeyChain Capital, and former Andreessen Horowitz general partner Katie Haun New Venture Fund, Lemniscap, FMFW, etc.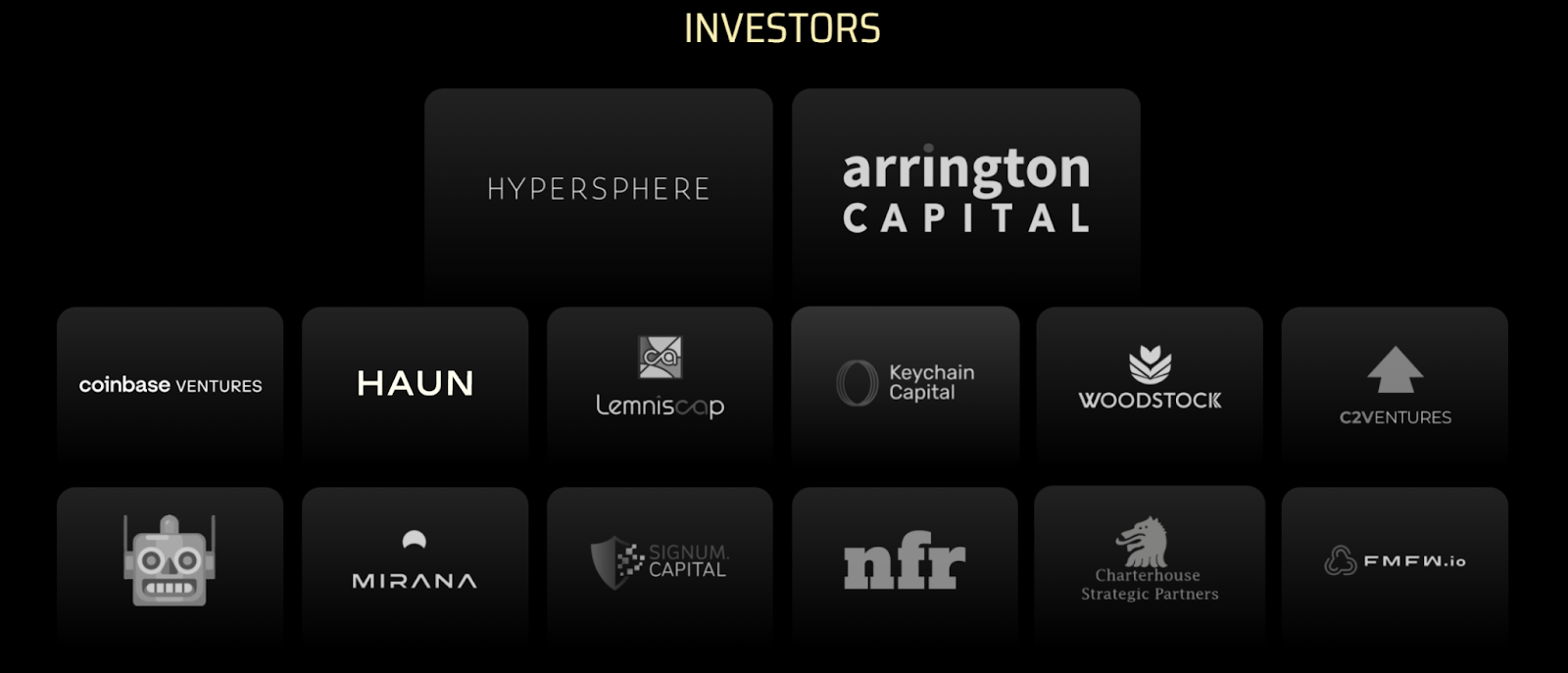 As for the team, Moonwell core team consists of several former Coinbase and Google engineers. Among them, co-founder Luke Youngblood is a former senior engineer of Coinbase and chief engineer of AWS. He has built Coinbase price oracles and staking reward infrastructure, and participated in the construction of Tezos verification node infrastructure and the launch of the Tezos network.
Moonwell Practical value analysis
Advantage analysis
Moonbeam Ecological Leading Project – Moonwell Artemis and Moonwell Apollo are the main TVL contributors to Moonbeam and Moonriver respectively; Arrington Capital launched a $100 million growth fund for the Moonbeam ecosystem, and Moonwell is the first project to receive the growth fund.
Safety – Moonwell has partnered with several top security firms to conduct audits and provide ongoing smart contract support. Multiple contract and code security audits have been completed by Halborn Security, and economic security testing has been completed by the Gauntlet team.
Rich development experienc – The founder is the former chief architect of Coinbase and has received investment from well-known institutions such as Coinbase Ventures; Moonwell also has cooperation with Rome Blockchain Lab (RBL). RBL is the development team of Benqi, the leading protocol on Avalanche.
Risk Analysis
Moonwell is still in its starting stage, and we still need to wait and see its future ecological development.
Liquidation rules are still yet to be released by the official website. Please pay attention to the liquidation risk throughout your borrowing process.
Take Moonwell Artemis as an example, among the 6 supported borrowed assets, the borrowed APY of GLMR, BTC, WETH, DOT and FRAX are all negative, except for USDC. When handling Matryoshka protocol, pay attention that the total amount of staking APY and borrowed APY should be greater than 0 to avoid asset loss.
The tokenomics of the WELL governance token has not yet been announced, and the release rules of MFAM token have not been disclosed.
Note: The source of information in this article is mainly from Moonwell official information and online public information. It is for sharing purpose only and does not constitute any investment advice.
Start your travel on MEXC Global