In this Telegram AMA recap, you'll find insights about the Infinity Skies (ISKY) project. In an event hosted by Miranda from MEXC Global, you will meet Marc Bruinsma, the Founder and CEO of Infinity Skies (ISKY) Project.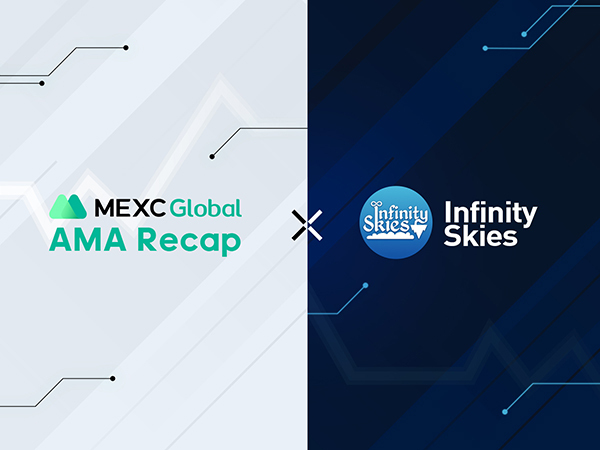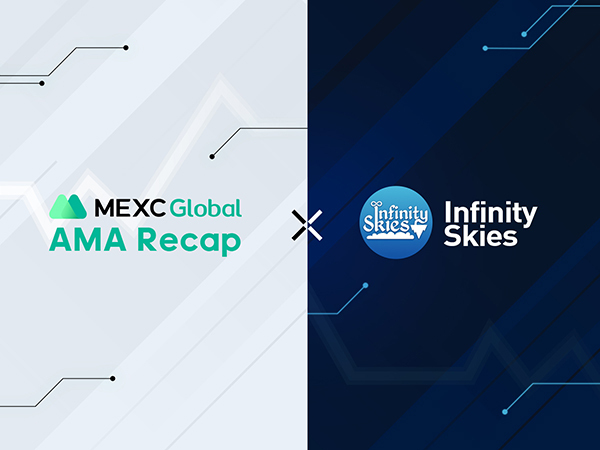 Introduction of Infinity Skies AMA Member:
My name is Marc and I am one of the Founders and the CEO of Infinity Skies. I am happy to be here with all of you today, and excited to tell you all about the incredible game we are building.
Questions from community to Infinity Skies:
Question 1:
Miranda: What is InfInity Skies? Can you share with us more in detail?
Marc : Infinity Skies is a blockchain game running on the Polygon network. The goal of the project is to provide an enjoyable gaming experience to people that play traditional games, but combine that audience with the crypto community. Using the ISKY token and in-game NFTs we take on traditional video games that currently have yet to properly tap into the potential demand within the crypto community. The core game play is based on 4 pillars, Building, Socializing, Trading, and Adventuring.
The project is a desktop application that will be running on Windows/MacOS and Linux at launch.
Miranda: that sounds interesting, i am sure a lot of gamers are excited to see this
Question 2:
Miranda: next can you tell us what triggers you to launch InfInity Skies? What are some of the real-world problems/ pain points that InfInity Skies aims to solve?
Marc : What will set Infinity Skies apart from other P2E games is the quality of the gaming experience. We have started an entire gaming studio called DreamFuel games. Infinity Skies is our first project and we have over 25 full-time employees working on this product. Most P2E games are not as beautiful or as fun as Infinity Skies will be. You can already tell from our demo that we have out just how amazing the game truly is!
Miranda: hi Marc. maybe you can share the demo here, if you like
Marc : Definitely! Community members and players can download our demo here and register for an account: https://game.infinityskies.io/connect
Question 3:
Miranda: Our third question is: What is the role of $ISKY in InfInity Skies? Would you tell us more about its tokenomics?
We also have weekly castle building competitions worth of 20k ISKY in our Discord for creative builders!
$ISKY is the primary currency used in and around the Infinity Skies ecosystem. $ISKY or Skyblocks can be traded with other players for NFTs in our in-game marketplace. We will also have a Play to Earn stash, along with Liquidity Farming and Deep Mines where you can stake $ISKY. The token mechanics have some unique features that are currently not built by any project. Infinity Skies has a sophisticated burn implementation on each transaction that is split into multiple allocations. One of those allocations is the claim pool, all token holders are eligible for this claim pool and the eligibility is being checked and confirmed through constant snapshotting of the blockchain, this allows them to fairly distribute rewards without the need for token holders to stake. In order to claim, token holders must go to their website and claim the tokens from the DApp.
Question 4:
Miranda: Are there any exciting news or updates , with regards to InfInity Skies that you would like to share with the users?
Marc : By the end of this week we will have an updated demo, adding 40 more in-game assets, better lighting, and a few more integral updates. It will also be made available to Mac users. And we will be implementing Land Sales in Q2.
Miranda: don't forget to share with our users for the updated one later
Question 5:
Miranda: If you were to summarize your project in ONE word, what would it be? Why?
Marc : Haha yes! Big news coming from MEXC as well 😏
Trailblazing! 🔥
Free-asking Session to Infinity Skies
Q1. A lot of people nowadays are looking at Metaverse,NFT & Games? How will you make your project ISKY stand out?
Marc :
We are a global project and the game is available everywhere now. We plan to stand out by making a game that is actually fun and client based (no web version but downloadable). We also wanted to launch the token alongside a playable demo that we will continue to update!
Q2. Tell us a little bit about security? Have you done an audit of the platform? Are the smart contracts error-free? What are the test results???
Marc :
Yes we have completed our audits with Halborn! https://link.medium.com/JYqUdRoQQnb
Q3. Adoption is very important factor that all sustainable blockchain projects should focus to be more attractive in the investors eyes. What your project has done and plans to do to achieve real-world adoption?
Marc :
We are currently still actively building communitu and are doing lots of marketing. We have the weekly builder competitions in our Discord and we are actively looking to partner up with guilds and other marketing partners to grow our player base! We will also sponsor events with marketing partners to host builder events!
Social links
Medium: https://medium.com/@InfinitySkies
Website: https://infinityskies.io
Twitter: https://twitter.com/Inf_Skies
Telegram: https://t.me/InfinitySkies
Discord: https://discord.gg/KyBgq4dxQ3