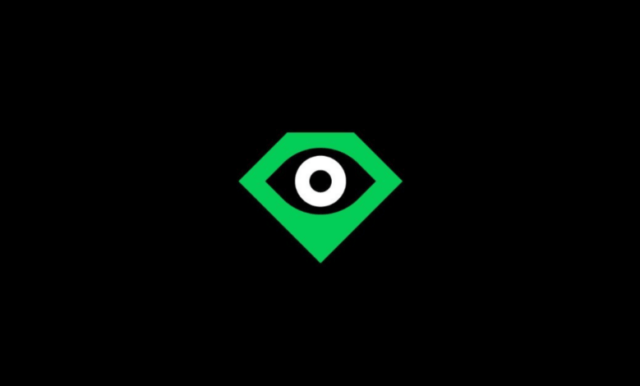 LooksRare (Trade it here) is a community-first NFT marketplace that focuses on rewarding NFT makers, traders, and collectors. This focus is on the LooksRare community which means that the platform's NFT users and creators get first rewards preference and can even share stakers fees.
Users that trade-in eligible NFT collections can earn rewards in the form of LOOKS tokens. These token stakers can also earn 100% trading fees. NFT creators collect their royalty payments at the time they sell the NFT.
How does LooksRare Work?
LooksRare works through custom-built smart contracts designed in a modular system. This design allows new additions to the system over time. This is done securely without affecting system security.
LooksRare offers transactions based on Collections, Traits, and Multicancellation. Collections allow NFTs to be grouped, and Traits allows trading of NFTs in a collection with similar traits. Multi cancellation allows for multiple orders to be cancelled in a single step.
LooksRare uses some of the most powerful search and on-chain protocols like EIP-712 and ERC-2981. Its contracts, database, API, front end, and search are designed from top to bottom for expansion, speed, and safety with the latest tech.
We've also made sure to retain compatibility for deploying ETH scaling solutions when they're ready for the masses.
LOOKS Staking to Earn Platform Fees
Stakers can earn 100% of their trading fees by staking the LOOKS token. The Platform charges a base sales fee of 2% (on every public NFT sale). The fees are charged in WETH, and all the WETH is merged at the finish of each recurrent 6,500 Ethereum block period. This comes to 24 hours approximately. The total WETH is issued to LOOKS stakers over the next 6,500 block.
Stakers can claim their rewards any time, there is no limit on the number of times they can claim rewards each day, but the gas fees can add up in repeated transactions. The WETH reward will accumulate as long as a user stakes their LOOKS. This allows users to take advantage of low gas fees or until the amount accumulates to make the charges worthwhile.
Active and Passive Staking​
The platform rewards for Active and Passive stakers are the same, with the only difference being that the LOOKS staked passively will not earn more LOOKS while they are staked. Rewards are split between active and passive stakers and then distributed.
WETH fee-sharing calculation for Active LOOKS stakers
The total rewards to be distributed in each 6,500 block period to active stakers is calculated by dividing the Total WETH collected as fees in the prior 6500 block period by 6500.
Every member's amount of staked LOOKS at each period is matched with the total amount of LOOKS staked. This is done at every block in the 6,500 block period to get the total of WETH rewards earned.
Trading Rewards
The process is simple for users. They can trade accepted NFTs on the LooksRare platform and win LOOKS tokens. The trading rewards are a key element of LooksRare's token economy as it seeks to be the most liquid NFT marketplace in the world.
Users trading NFTs from accepted NFT collections on LooksRare win trading rewards in LooksRare's platform token LOOKS. The platform is unique in that the buyer and seller both earn rewards for their trades based on their volume of trades.
The platform calculates trading rewards every day and releases them to users 2 hours after the trading end. The schedule of releasing trading rewards is spread over 4,686,250 Ethereum blocks (or about 721 days, assuming 6,500 blocks per day). After this, LOOKS token releases will stop as the ecosystem should be self-sustaining.
How many LOOKS tokens are allocated for trading rewards?​
Trading rewards are earned over four stages with different reward rates on a schedule of 6,500 Ethereum blocks per day.
| | | |
| --- | --- | --- |
| Phase | Length | Looks Per Day For Trading Rewards |
| A | 195,000 blocks (30 days) | 2,866,500.00 LOOKS |
| B | 585,000 blocks (90 days) | 1,361,587.50 LOOKS |
| C | 1,560,000 blocks (240 days) | 537,468.75 LOOKS |
| D | 2,346,250 blocks (361 days) | 286,650.00 LOOKS |
Source: Project Party
The eligible collections for trading rewards
Any collection that touches the 1,000 ETH trading volume level on LooksRare will be included in the list of collections approved for trading rewards. When a collection reaches 1,000 ETH in volume, trading rewards will start accumulating from sales the finish after 0:00 AM (UTC) on the next day.
LooksRare has also compiled a list of 125 collections eligible for trading rewards from the start of the marketplace. These collections were picked on the basis of their all-time trading volume on Open sea. They are excluded if:
They can mint freely to collect.
Don't have sales for more than three months.
Their Collection grouping on Opensea has mixed over ten unique smart contracts
LOOKS Token on MEXC
MEXC Global has listed LOOKS recently and you can trade it here: LOOKS/USDT. To understand how to buy it please visit our Academy link: how to start trading on MEXC Global.
Start your travel on MEXC Global