How can MEXC verify created spot grid or check the strategy in Spot Grid Trading on MEXC Quantitive Trading Platform?
How do I verify created spot grid?
Click on [My Strategies] -> [Info].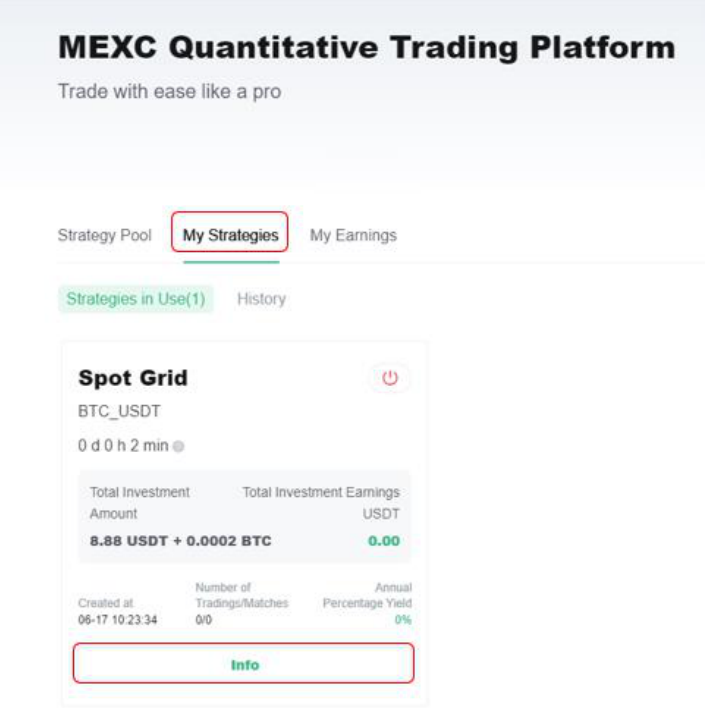 Checking Strategies in Use

Strategy Info: All information on the current strategy.
Running: The situation of buy and sell orders that have been filled.
Completed: The buy and sell order that have been completed.
Transfer History: The amount transferred from Spot your account to Spot Grid Trading account.
Detailed description of Strategy in Use
Total Earnings: Grid Earnings + Floating PnL
Grid Earnings: The total profit generated by filled Buy and Sell Order pairs.
Floating PnL: (Market price of the base currency – price of buying in) * Holding amount of the base currency.
Estimated Annual Percentage: (Total earnings/Total investment) / Days of operation * 365 days
Number of Tradings: The total number of filled buy and sell orders.
Number of Matches: represents the number of paired orders, which are filled as a pair with a lower priced buy and a higher priced sell order.
*For BTC/USDT, BTC is the base currency and USDT is the quote currency.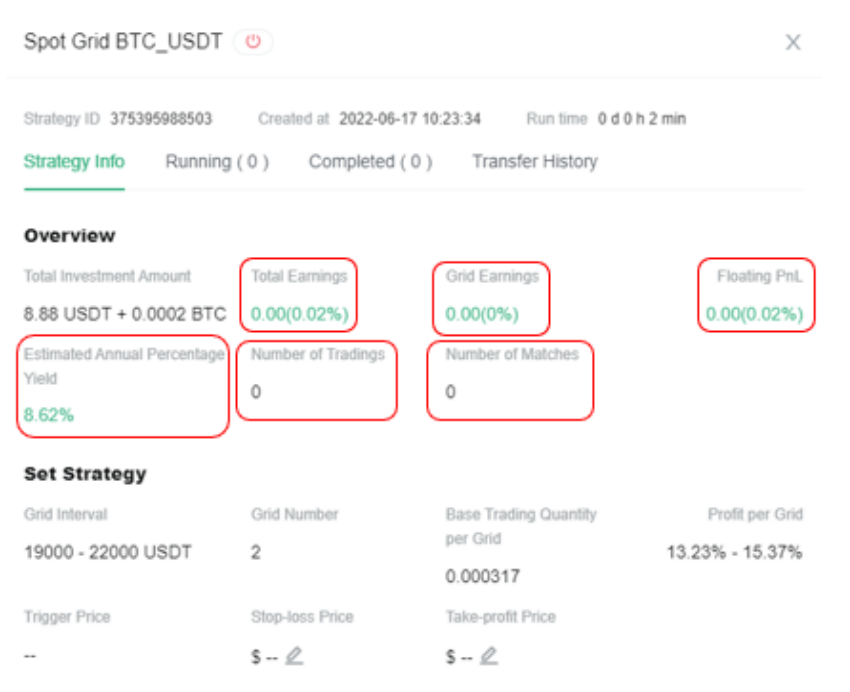 Start your travel on MEXC