Exotic Markets aim to offer its users the opportunity to engage with these products as both buyers and sellers. For instance, users will have the opportunity to pay to receive yield or pay yield to receive market exposure. Exotic was built from the start with the goal of maximizing flexibility, meaning that users can benefit from nearly any exposure to any underlying asset, as long as the payoff is capped and that the asset in question has a reliable pricing oracle. And thanks to integration with Serum DEX, users will have the opportunity to recycle positions on the secondary market.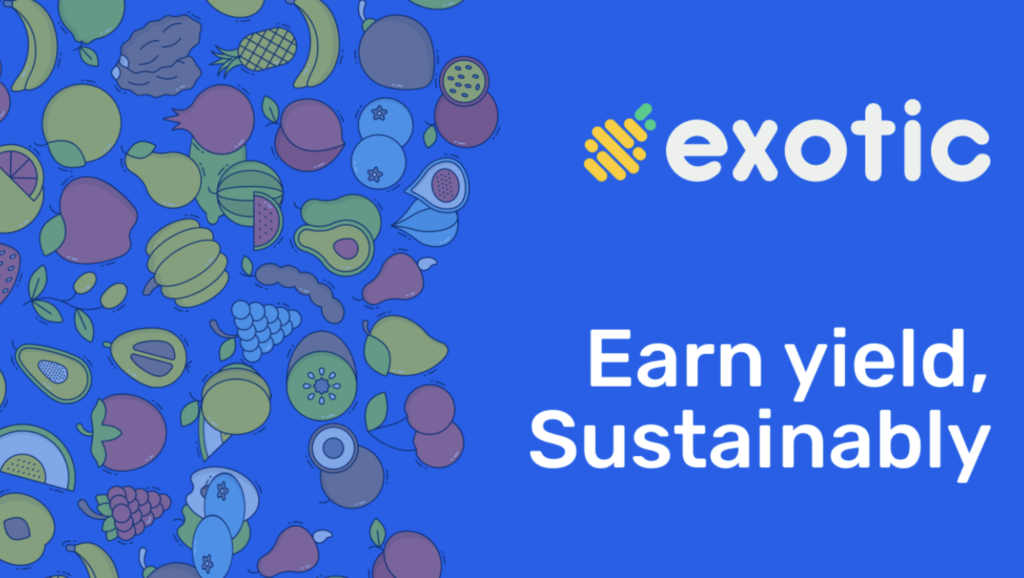 The vision is to offer sustainable yield to the Defi space and innovate with new solutions that have never yet been offered in a decentralized manner. It is built on Solana by a team with deep experience in the derivatives space.
EXO – Exotic Markets Token
EXO Token is the native token of the platform Exotic Markets. It will be a SPL token and may be available as a ERC-20/BEP-20 in the future. EXO token supply will be 10,000,000 (ten million) tokens.
EXO Token Utility:
Staking. Staking of the EXO token will be encouraged with protocol incentives such as part of the trading fees of the platform.
Fees reduction. Owning some EXO tokens will be rewarded with a reduction of trading fees on the protocol
Project Highlights
There will be two types of markets on Exotic Markets: Vaults and single products.
Vaults – will interact with pools of assets and run automated strategies designed to replicate certain payoffs. Currently, the most common form of managed vault in structured products is the covered call. Exotic Markets will innovate in this space by offering new underlying such as SRM, RAY, and MNGO and new strategies such as call spreads, baskets, Call knock-ins, and active management.
Single products will allow buyers and sellers of structured products to freely interact on an open and transparent platform. The range of possibilities for payoffs will be immense and Exotic Markets intends to deliver solutions that have never yet existed in defi.
Exotic will offer several structured notes which will offer different characteristics such as:
Crypto deposited as notional or invested as premium: SOL, BTC, USDC…
Duration of the contract or when the structured product will expire: days, 1 month…
Underlying of the optionality, which is what the structured product will be observing to define final pay-out: SOL/USDC, BTC/USDC, a basket of several cryptos… Possibilities are endless on Exotic thanks to its flexibility from the start.
Optionality of the note: Vanilla Call, Vanilla Put, Double Digital, Single Digital, Call Spread, Put Spread. Kick-in/out barriers… All will be clearly explained on the UI and this documentation. Once again, possibilities are endless on Exotic thanks to its flexibility from the start.
Future Development of Exotic Markets
Exotic Markets aim to become the most flexible structured products protocol, offering the widest range of payoffs and underlyings in DeFi.
Exotic Markets target to offer payoffs based on baskets of tokens, trading ranges, accumulators and capital preservation. At the time of creation, no other DeFi protocol is able to offer these payoffs.
Start your travel on MEXC Global