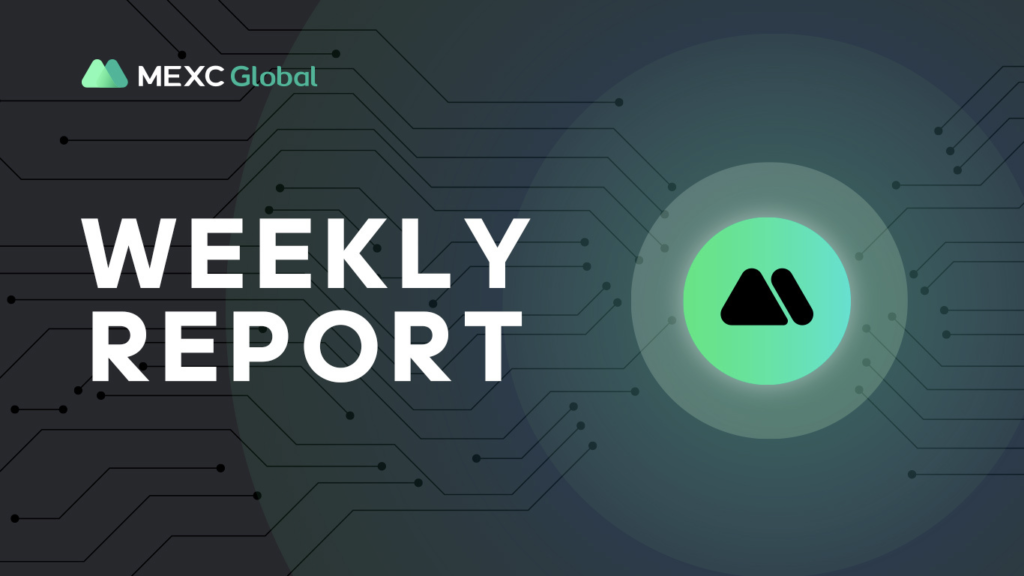 The MEXC Weekly Report is a recap on some of the biggest news in the cryptocurrency world, in and around the blockchain universe. For the week of December 13 to December 19 according to MEXC Global, the hottest news in the crypto world are:
American Banker predicts that more than a third of banks will offer encryption within three years
On December 19, American Banker released its 2022 banking forecasts based on a survey of 175 senior executives. This includes C-level, regional and sector executives from global and community finance companies. Cryptocurrencies will play a bigger role in traditional banking next year, according to the report. Nearly 40% of respondents said they were likely to offer encryption to retail customers in the next year; About 10% of customers currently manage Bitcoin or other digital currencies in their customer accounts; On average, respondents said 4% of their consumer customers currently own some type of cryptocurrency; Sixty percent of survey participants said they expect cryptocurrency ownership by consumer customers to increase in 2022.
Ethereum Bridges TVL approaches $22.5 billion
Ethereum Bridges TVL currently stands at $22.49 billion, according to DuneAnalytics. Ronin Bridge ($6.089 billion), Avalanche Bridge ($5.919 billion), Polygon Bridges ($5.389 billion) and Arbitrum Bridges (22.84) are the top five $1 billion), Fantom Anyswap Bridge ($1.379 billion).
Zuckerberg: India can play an important role in building the metasverse
India has an important role to play in building the meta-universe due to its large number of creators and developers, Meta CEO Mark Zuckerberg has said. According to Zuckerberg, India already has one of the largest Spark AR developer communities and is on track to become the world's largest app developer base by 2022. In addition, India's online gaming market has grown significantly in the past few years as Meta has increased its investment in the country's gaming sector.
SEC has delayed its decision on Bitwise and Grayscale bitcoin ETF applications until February 2022
December 18th. According to The Block, The SEC has postponed its decision on the Bitwise Bitcoin ETP Trust and Grayscale Bitcoin Trust applications to February 1, 2022 and February 6, 2022.
Reddit co-founder has partnered with Polygon to launch a $200 million fund focused on Web3 and social media
Reddit co-founder Alexis Ohanian's venture capital firm Seven Seven Six and Polygon have launched a $200 million fund, Focus on Web3 and social media projects. Polygon said the initiative will be used to explore better ways for humans to communicate online and will provide infrastructure for projects supported by the initiative. Ohanian co-founded news and content forum Reddit in 2005, which has been described as "America's version of tieba". He went on to set up Seven Seven Six, a venture capital firm, which raised $150 million for its first fund. Ohanian was also an early investor in Coinbase.
E-commerce giant Shopify has added casting and trading NFT services, now available to Shopify Plus merchants in the US
On December 17, e-commerce giant Shopify added a new service to foundry and trade NFT, launching a beta platform that is currently only available to Shopify Plus merchants in the US. Shopify has partnered with GigLabs, which specializes in NFT services on Flow chains. Currently, Shopify NFT platform supports casting NFT on ETH, Polygon, Near and other blockchains. The NFT Beta program is only available to Shopify Plus merchants located in the United States.
Ethereum's top 1000 whale wallets hold over $500 million GALA
According to WhaleStats, Among the top 1000 Ethereum whale wallets, Gala Games (Gala) has accounted for 2.07% of the total holdings of tokens other than ETH. Worth about $520 million. Meanwhile, these whale wallets hold about $1.6 billion in SHIBs, $1.5 billion in FTT, $1.1 billion in USDT, $580 million in OKB, $170 million in MANA, and $160 million in SAND.
Data: $2.7 billion ETH options expire On December 31 with a maximum pain point of $2,560
The Office of the Comptroller of the Currency (OCC) said banks should notify regulators before they start crypto businesses that they can do so with regulatory approval.
Fed Chairman Jerome Powell: I don't see financial stability risks from cryptocurrencies at this time
BlockBeats news, December 16, Federal Reserve Chairman Powell said that cryptocurrencies are risky, cryptocurrencies are not supported by any, but currently do not see the financial stability risks posed by cryptocurrencies.
Bank of America: Cryptocurrency will rebound if December FOMC is dovish
Crypto, tech and banking stocks will rebound if The Federal Open Market Committee (FOMC) is dovish in December, according to bank of America's survey. Only 36% thought inflation was permanent and 55% thought it was temporary.
Russia's central bank has banned mutual funds from investing in cryptocurrencies
On December 13, The Russian Central Bank issued an official statement on regulating investment opportunities for mutual investment funds, banning fund managers from buying cryptocurrencies and financial instruments whose value depends on the price of digital assets, Cointelegraph reported. The statement stressed that mutual funds are not allowed to offer cryptocurrency exposure to qualified or unqualified investors.
Fresh crypto news from MEXC available weekly!
MEXC Global is amongst the most reliable exchange platforms where you can trade crypto assets. Looking for trading ideas? Find insights at MEXC Blog.
New to blockchain and trading? If you want to know more about MEXC products and crypto trading, visit our Academy to learn how to start trading on MEXC Global.
Start your travel on MEXC Global
---