MEXC Global is launching another Kickstarter listing campaign for its users to stake tokens to vote for Canary Dollar (CAND). If the stated goal of 10 votes is achieved, the listing process will start, and all voting members will receive token airdrops before the listing. If the required goal isn't achieved, the project will be canceled and voting tokens released to their owners.
What is Canary Dollar (CAND)?
CAND is an algorithmic stable coin of the FlareLoans platform supported by self collateralized crypto loans (also called Nests). The Flare Loan platform's Time Series Oracle Rewards lets users holding SGB or F-Assets to take out self-paying self collateralized loans (nests) as they earn Layer 1 network rewards for their Nest.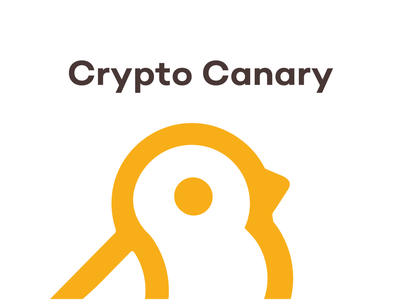 FlareFarm Launchpad is a token Launchpad designed to allow token holders to support projects planning to build on and around the Flare Finance Ecosystem. Launchpads use different yield farming pools with conditions differing from their liquidity mining counterparts. Unlike usual yield farming pools, Launchpad pools do not need Liquidity Pool Tokens and can be joined by using YFLR or YFIN tokens.
Flare Finance Foundation
A Board of Directors initially headed this decentralized and independent non-profit organization. Later, the Foundation will move towards independent Board Members that will serve the Board with the previous Directors. The primary purpose of the Flare Finance Foundation is to:
Provide management and ensure platform maintenance.
Control and manage platform and network resources.
Support growth and reputation of the platform.
Encourage new development and Launchpad events
Manage and supervise grants for open-source development.
Arrange for educational content to improve the user base.
Moderate the Flare platform's communities.
The Foundation is also expected to support companies that work for furthering human physical, mental, spiritual, and financial well-being. It also supports the exploration and development of innovation.
In short, the platform hopes to promote positive financial impact, with a strong moral and tangible impact on the world. FinTech investments with a key focus on medical and nutritional programs, technologies, youth, and emerging market-based businesses and education are its primary focus points.
A properly managed Foundation can support worldwide change and innovation for all its stakeholders. The Ecosystem can disband the Foundation if they want to. On dissolution, all Foundation assets will be burned.
Flare Finance
Flare Finance is the first formal decentralized finance (DeFi) platform on the Flare Network. It has 6 DeFi financial offerings with a single set of DeFi solutions for business and retail. Flare Finance uses Web3 skills to let its users apply Flare products and services without needing to give up control of their money.
The Flare protocol is decentralized, with KYC and AML regulatory features added to ensure trust. It has unique options like tax solutions. The product package is varied and offers yield farming, token swaps, leverage trading, peer-to-peer loans, decentralized mutual funds, and yield mining.
FlareX from Canary Dollar
FlareX is Flare Finance's trading platform that allows members to swap and leverage different tokens in a non-custodial manner. It uses irreversible smart contracts to give liquidity to automated market makers (AMMs). Members of the ecosystem have the option of becoming On-Demand Liquidity Providers (ODL) Providers. Becoming ODLPs allows them to make fees through an enhanced liquidity pool rank.
Swaps Trading
FlareX supports swaps trading with ease. Members can decide which tokens they want to trade, see charts that show historical price history, volume, available liquidity, and how the transaction will affect the market they are trading in. Traders can also see the fees due from their planned trades.
Technology behind Flare & Canary Dollar
Flare Finance is a Web3 Compatible built for financial ecosystems. Information given to the platform is completely under the user's control. The Flare protocol also allows users to modify their data to fit their preferences in their Web3 Compatible Wallets. User Information is available to the platform when connected, and it is removed from the platform when the user is disconnected.
All these technologies give a better and regulation friendly solution for Flare users and a safer place to engage with peer-to-peer financial solutions.
Governance Structure
Flare Finance works as a decentralized and independent structure. Platform operations are based on members' involvement in the established Governance structure. Flare Governance is done through a network of connected smart contracts that control different platform settings and pools. Governance proposals manage the settings decided on by the YFLR and YFIN token holders.
Start your travel on MEXC Global