One of the latest coins to be launched through MEXC's Kickstarter program is the BollyCoin (BOLLY/USDT). The Kickstarter is a coin listing campaign held by the MEXC team. It lets users stake tokens to vote for a decided goal. Once the goal is reached, the listing process is kickstarted. If the voting doesn't match the goal, the project listing is canceled, and the voting tokens are released.
More about BOLLY
NFTs are a tool that lets any object, digital or physical, be added to the blockchain and get a digital value assigned. A digital token gets its value when a group of people agrees on it.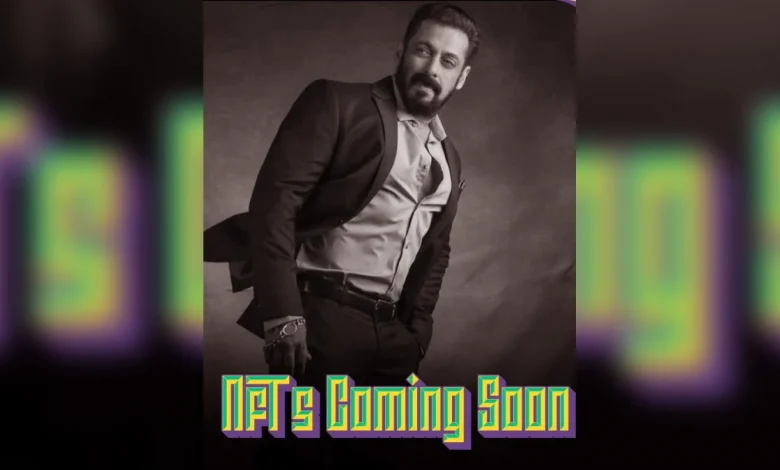 The Indian film industry, popularly known as Bollywood, is hugely popular and has over one billion users and viewers of its content. Club this with the large Indian population and a growing population of crypto holders, and there is a huge potential in tapping the Bollywood market for its content and linking the content, (and its huge fan following) to NFTs and cryptocurrencies.
For perspective into the sheer volume of users, Bollywood has cryptocurrency users, reached the landmark of 200 million users in 12 years. India already has the largest population of blockchain users in the world.
90% of all projected future blockchain users are expected to enter the market through a specific blockchain product. With its large population, mass appeal, and sentimental value already attached to all things Bollywood, Indians would select a blockchain connecting their real-world sentimental value to a cryptocurrency based on Bollywood content. This makes sense when comparing Bollycoins to other coins that have no intrinsic (sentimental) worth for an Indian.
BOLLY's Vision
The vision is clear, BollyCoin is looking to link Bollywood and its massive market of viewers and fans with the blockchain. The plan is to start with NFTs and then extend to community-developed local content, gamify relevant content and end up with a BollyVerse.
The BollyCoin team plans to let the BollyCoin community direct the innovation, vote on content creation, and execute decisions through its in-house DAO.
BollyCoin Utility
In addition to the possibility of having real-world value, holding BollyCoin has utility for the HODL users. The coin rewards purchasers by crediting the community pools when an NFT is bought or sold. The rewards are issued under a loyalty marketing program designed to increase user involvement with the coin.
BollyCoin and other cryptocurrencies can be used to buy and trade NFTs on the BollyCoin platform. Bolly holders will also get a say in the platform matters. Holders with over 250,000 BollyCoin can start proposals for platform matters. Voting rights and weights are also assigned according to coin holding percentages. Any issues that are not corporate or regulatory can be decided and raised by coin holders.
Hybrid Rights
Bolly holders can handle any proposal for strategy implementation in the BollyCoin ecosystem. BollyCoin NFTs, on the other hand, support the interlinkages between blockchain and Bollywood content. The goal is to connect Bollywood to Blockchain.
Tokenizing Bollywood content will help guide the flow of future value between fans of Bollywood and blockchain users. NFTs help efficiently tokenize Bollywood content assets like posters, ads, trailers, etc. This opens the door for future collaborations and innovations like group ownership, partial ownership, increased valuation, fair valuation, and transparent operation.
Complete decentralization is logical for cryptocurrencies like Bitcoin or other pure cryptocurrency backed blockchain projects. However, in the case of BollyCoin, to run the project efficiently, a team is needed to work actively. A team is required to get approvals and agreements for moving media onto the blockchain.
This is necessary as the Bollywood industry is strongly reliant on personal contacts and networking. However, BollyCoin plans to follow a rollback plan. The rollback will guide the founding team to move towards decentralization over time.
BollyCoin has an integrally distributed marketplace with cross-chain compatibility with Ethereum and Polygon chains. The BollyCoin marketplace also features that let the creators mint their own NFTs to sell. All information about the sale will be available on the blockchain and can be viewed on any public block explorers.
Long Term Vision
Once the BollyCoin community is established, the opportunities for origination increase, increasing Bolly's utility with it. having a large gathering for interaction can help create a Bollywood Metaverse that allows fans to intermingle with their favorite Bollywood stars.
More popular coins are waiting!
Interested in altcoins or memecoins? Looking for next GEMs after the SINGLE token? You can check articles tagged with alts. New to blockchain and trading? If you want to know more about MEXC products and crypto trading, visit our Academy to learn how to start trading on MEXC.
Start your travel on MEXC