The crypto world has been shocked by the sudden death of Tiantian Kullander (TT), a young crypto founder at the age of 30. He was the co-founder of Hong-Kong-based digital asset firm Amber Group, died unexpectedly on November 23, the company confirmed. Although his tragic death occurred five days ago, other significant information about it, such as the cause of death and the exact circumstances, are still unclear.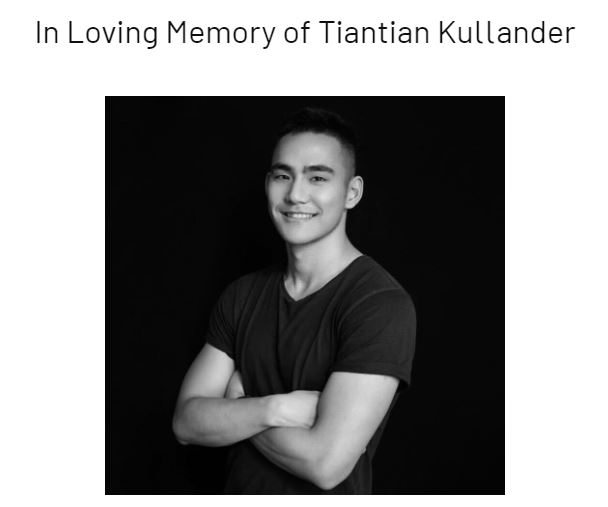 The passing of the founder of the Amber Group comes little over a month after the drowning death of 29-year-old MakerDAO early developer Nikolas Mushegian, another young crypto talent. Mushegian died on San Juan's Condado Beach after being pulled by sea currents. For those who want to swim and surf, this beach is one of the most hazardous beaches.
Tiantian Kullander: Key for the Success of Amber Group
Kullander played a key role in Amber's spectacular success, which it had achieved earlier this year, a valuation of $3 billion. Amber Group was founded in 2017 by him and a group of financial insiders, including former Goldman Sachs Group Inc. and Morgan Stanley employees. In 2019, he earned himself a spot on the Forbes Under 30 list. It is such a tragedy that we lost another bright star in crypto.
From the statement on Amber Group's website, the company stated:
Tiantian (or "TT", as he was lovingly known) was instrumental to the founding of Amber and a pillar of our success. He put his heart and soul into the company, in every stage of its growth. He led by example with his intellect, generosity, humility, diligence and creativity.

Amber Group
People who are close with Tiantian Kullander call him TT. The Amber Group commemorates him as a devoted husband and loving father. His peers will remember him as a respected and well recognized pioneer in the crypto industry. Kullander's legacy will live on and the rest of the group will work harder to make Amber the leader continuously in the industry, as this was TT's dream and passion.
Closing Thoughts
People who had the privilege of working with Tiantian Kullander hold him in high regard and remember him as a respected leader and a pioneer in the cryptocurrency world. Kullander inspired many enterprises, communities, and individuals with his thoughts and inventiveness.
This is heart-breaking news to all of us and especially TT's families and friends. I am sad to see such a tragedy, rest in peace, TT. I also wanted to say safety always comes first no matter where you are and what you do. Please do take care of yourself even when things don't go the way you expected.