Nikolai Mushegian is the co-founder of the crypto lending platform MakerDAO. He was found dead a week ago in Puerto Rico. Mushegian is one of the many important people in the cryptocurrency community. Besides MakerDAO, he contributed to Bitshares and Balancers. According to a local report from El Nuevo Día, Mushegian died from being dragged by sea currents on the Condado Beach located in San Juan. This beach is considered one of the most dangerous beaches for people who enjoy swimming and surfing.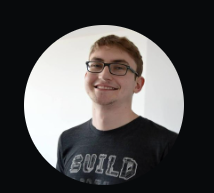 It is such a tragedy that we lost a bright star in crypto. Mushegian has contributed to several industry projects, some people call him a Dai architect. The 29-year-old cryptocurrency developer is well-known for his work on the proof-of-stake BitShares blockchain network and the MakerDAO forks Rico and Rai. Mushegian is also a founding member of Balancer, an automated market maker. On October 31, MakerDAO founder and CEO Rune Christensen posted on Twitter that Mushegian had made significant contributions to Maker's development and had performed key work from the early days of Ethereum.
Nikolai was one of the only people in the early days of Ethereum and smart contracts who was able to predict the possibility of smart contract hacks and invented the security-oriented approach to smart contract design we know today. Maker would have been toast without him

MakerDAO founder and CEO Rune Christensen
Closing Thoughts
Although Mushigian was not an active person on social media. He donated $1.3 million in crypto to his alma mater Carnegie Mellon to fund a research program for decentralized technologies during Covid 19. I am sad to see what happened and I also wanted to say safety always comes first no matter what you do and where you are. Don't forget to take care of yourself and MEXC is here to help when it comes to crypto trading!