A few days ago, the NFT project Yugapetz and the NFT operation department of the cryptocurrency trading platform MEXC launched a whitelist airdrop event, which ended at 23:00 (UTC) on August 28. Users who have obtained the whitelist are expected to be able to participate in the Mint of Yugapetz NFT at the end of September.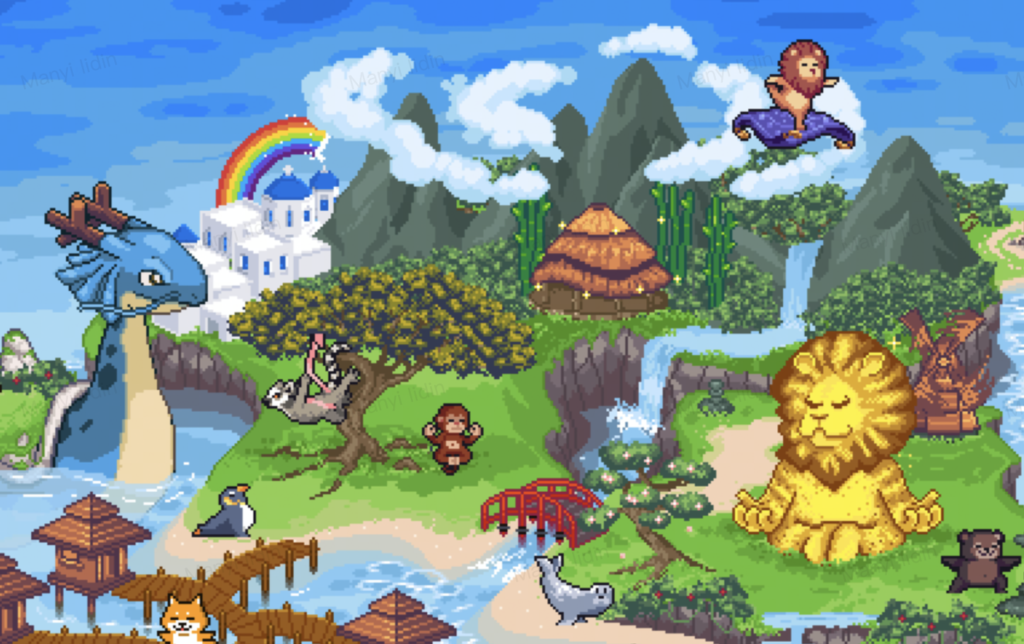 It is understood that Yugapetz is a Breathe to Earn NFT project based on healthy lifestyles such as yoga and meditation. Yugapetz NFT contains a collection of 10,000 PFPs, and the NFT holders can have access to games, $PRANA rewards, airdrops and other rights. If you hold the relevant NFT, you can perform yoga exercises and get $PRANA in the virtual metaverse Yogiverse.
Yugapetz's official information shows that Yugapetz's chief advisor is Dr. Brian P. Ramos, a MD from Yale University. Other advisors include @9gagceo (CEO of veteran GIF & MEME photo site 9gag and Memeland), CyberKongz manager @alexkongz, and numerous writers, meditation and yoga instructors, and NFT collectors.
MEXC is the world's leading cryptocurrency trading platform, providing one-stop cryptocurrency trading services such as spot, ETF, futures, Staking, etc., serving more than 7 million users worldwide. Currently, it supports the trading of more than 1,400 cryptocurrencies, and is the trading platform with the fastest launch speed for new projects and the most tradable categories. The core team of MEXC has a profound background in traditional finance, and has professional financial product logic and technical security in terms of cryptocurrency products and services. In October 2021, MEXC won the title of "Best Crypto Exchange in Asia" at the Dubai Crypto Expo.
In April this year, MEXC Global took the lead in launching the NFT Index product. This product is supported by the blue-chip NFT purchased by MEXC. Without destroying the NFT ERC-721 standard, the NFT will be "fragmented off the chain" to increase the liquidity of NFT assets, and greatly reduce the entry barriers and investment risks of NFT enthusiasts.
At present, MEXC has purchased blue-chip NFTs such as Moonbirds, Clone X, Azuki, Meebits, Doodles, Invisible Friends, and 4-digit pure digital ENS domain names as the foundation, and has successively launched NMOON, NCLONEX, NAKI, NMEEBITS, NDDS, NIFRIEND, ENSDOMAIN and other Index Tokens.
Most index tokens are split using the following issuance ratio: 1 NFT=1,000,000 Index Token (each NFT is split into 1,000,000 corresponding index tokens). Traders can trade index tokens of any share like a spot, and can also use the index of a fixed share to exchange the corresponding full and complete NFT.
Since MEXC deployed the NFT market, it has carried out partnership with NFT projects such as Runaway Tokyo and Yugapetz. Next, the NFT index token $POTATOZ will be launched too. The index token is supported by Potatoz purchased by MEXC.
In the future, the MEXC NFT operation department will continue to screen blue-chip NFTs in the market, and launch different NFT index tokens according to market demand and NFT performance. At the same time, it is also gradually exploring cooperation opportunities, conducting early cooperation with unlaunched NFT projects such as Yogapetz, and leaving the platform users with new opportunities for the NFT primary market with relatively high income certainty.
It is reported that MEXC will continue to launch some early whitelist events for the partnering NFT projects in the near future, and continue to try to lift the threshold between exchange users and NFT users.
Start your travel on MEXC Global