As Bitcoin fell on Monday, Gala Games went in the other direction. Despite the market drop, GALA rises around 8%. In fact, the token was performing relatively well in the past few months. So, what is so special about GALA?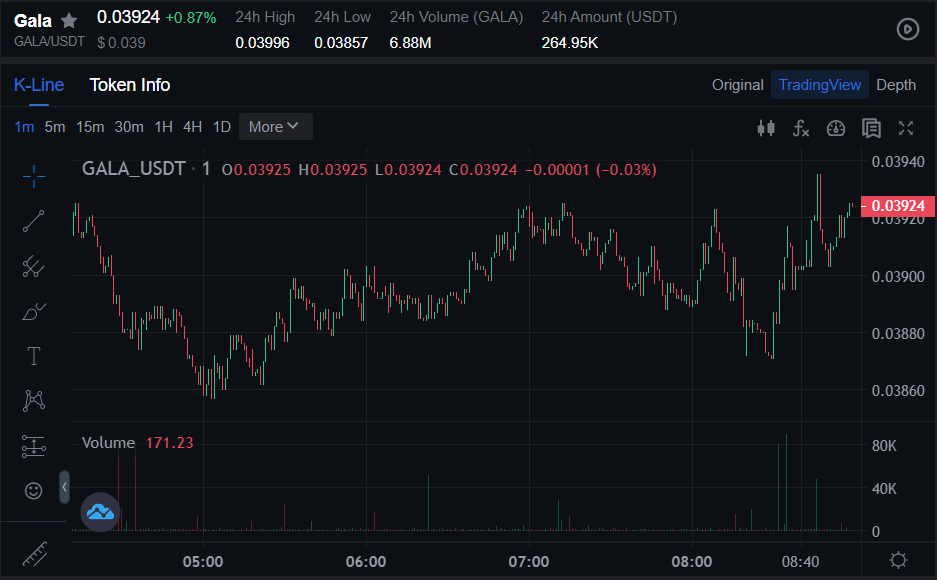 On Monday, the price of Gala bounced back, while other cryptocurrencies retreated. The Gala crypto token surged to a high of $0.038, which exceeded this week's low of $0.033 by a few points. The number of unique holders was also slightly increasing. Actually, there really is no rocket science behind it.
Gala Games is a significant player in the blockchain gaming industry. It offers a platform where players can earn rewards while playing games using their computers. Although most of the games in the ecosystem are still under development, some have already been launched, including Mirandus, Spider Tanks, and Town Crash, among others.
Industry analysts predict that the gaming sector will continue to perform well in the upcoming months. Growth is expected to come mainly from Asian countries like South Korea and Japan. Some Chinese companies are also developing blockchain games.
If the industry experiences significant success, Gala Games has the potential to become a leading player in the sector, given its expertise. Its founder was the creator of Zynga, which was acquired in an $11 billion deal in 2022. Therefore, Gala Games has all the essential components to establish itself as a significant player in the industry.
Gala Games' Potential in Web3 Gaming
The emergence of web3 gaming has had a significant impact on the crypto market. More investors are beginning to recognize the potential of blockchain-based gaming platforms. As the market expands, the demand for tokens such as GALA is expected to grow, increasing their value and presenting new investment opportunities.
Gala Games is a prime example of the innovative developments taking place in the gaming industry. With its distinctive approach to blockchain-based gaming and the impressive growth of its native token, GALA, the platform is poised to become a key player in the crypto market.
As the popularity of web3 gaming continues to grow, it will be fascinating to observe how Gala Games and other blockchain-based gaming platforms develop and influence the future of gaming.
Personal Note From MEXC
In the meantime, check out our MEXC trading page and find out what we have to offer! You can learn more about crypto industry news and interesting articles to get you up to speed with the crypto world. Happy trading!
Start your travel on MEXC Global