Christopher Giancarlo, the former chairman of the Commodities and Futures Trading Commission (CFTC), believes that those who outright oppose central bank digital currencies (CBDCs) are mostly wasting their time. Speaking at Consensus 2023 on Wednesday, Giancarlo stated that CBDCs backed by governments are mostly inevitable and will coexist with private market stablecoins.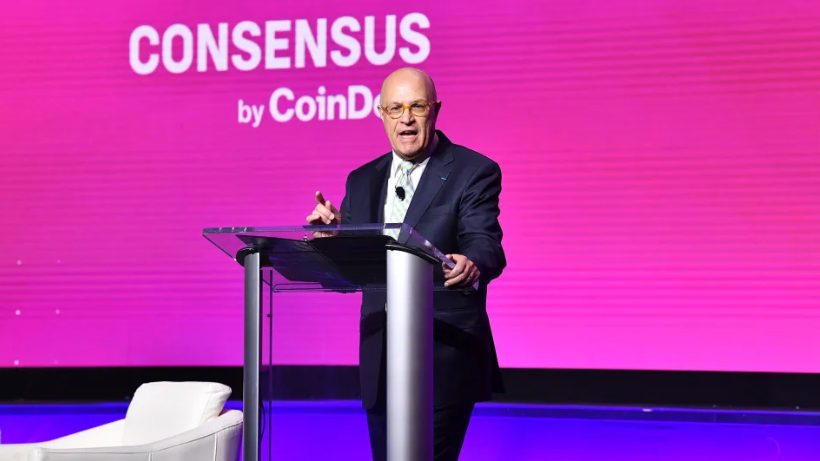 During a speech at Consensus 2023, Christopher Giancarlo, the former chairman of the Commodities and Futures Trading Commission (CFTC) and known as "Crypto Dad", emphasized the importance of money as a social construct, and not just a government one. He believes that the success of fiat money stems from the trust and value that people place in it. Giancarlo called for the United States to engage in discussions and experiments on how to implement a CBDC that embodies American values. He noted that over 100 foreign governments, including 19 G20 members, are already exploring such technologies. Therefore, CBDC is inevitable, whether or not the US decides to deploy a digital dollar.
Both CBDCs and Private Stablecoins Has Flaws
According to Christopher Giancarlo, private market digital dollars do not inherently offer better privacy protection than CBDCs. Private entities may be pressured by governments to conduct surveillance on their users and prevent financial transactions involving disfavored groups or activities.
Giancarlo believes that the US should create a CBDC that embodies American values. It should also compete globally, rather than lose out to authoritarian digital currencies from other countries. He considers the choice between stablecoins and CBDCs to be a false choice. Then, he suggests that the real choice is between financial freedom and financial control.
During his tenure at CFTC, Giancarlo played a crucial role in greenlighting trading for Bitcoin futures on the CME in 2017. After leaving the organization, he founded the digital dollar project to research how a CBDC could be implemented effectively in the United States.
Closing Thoughts
The debate for CBDCs and other digital assets continues. Therefore, many users prefer to look towards BTC. It is a much more comfortable option with a ton of liquidity. However, it is best to do proper research and trade carefully.
Check out our MEXC trading page and find out what we have to offer! Do not miss out on the golden window. You can learn more about crypto industry news and interesting articles to get you up to speed with the crypto world. Happy trading!
Start your travel on MEXC