Zignaly (ZIG/USDT – Trade it Here) is the token that powers the Zignaly ecosystem. As a utility token, not only can be buy or sell like any other cryptocurrency, but ZIG is also able to pay for services, pay success fees with discounts, receive trading fee cashback, participate in the Vault, and much more. In this article, we will discuss everything you need to know about Zignaly plus a guide on how to buy ZIG tokens.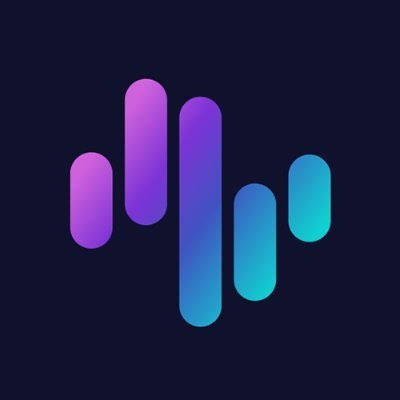 What Is Zignaly (ZIG)?
Zignaly is a Trading Platform for Cryptocurrencies that uses automated trading bots to ease the processes of manual trading by representing a trader to execute trading commands without excessively demanding inputs from the user. This allows users to open positions based on external signals and close them based on general or individual parameters.
The basic requirements of trading, which include capital, trading knowledge, and time, might not easily be at the disposal of every potential cryptocurrency trader. Therefore the need for automated trading computer programs, also referred to as trading bots, has arisen.
This is where Zignaly comes in. It allows users to trade automatically with the assistance of external signal providers. Users are also able to use the trading terminal in order to establish the most successful trading strategy, with the help of its insurance protocol token, ZIG.
Use Case of Zignaly Token (ZIG)
Insurance NFTs: The primary function of ZIG is to act as the unit of exchange for our insurance contracts. This means that users will be able to both purchase insurance NFTs and claim their policy coverage in ZIG.
Governance: ZIG owners will act as stakeholders in a unique governance structure. On top of early access to new features, they will possess voting rights on deciding upcoming platform updates and future plans.
Platform Discounts: ZIG will also be used to pay for platform-wide fees such as Profit-Sharing services, additional insurance fees, potential trade commission rebates, and other features.
Loyalty Programs: As more NFTs are introduced to the crypto ecosystem, ZIG owners will have first access to limited-edition NFTs that are to be released in the future.
Tokenomics of Zignaly Token (ZIG)
Token Name: Zignaly Coin
Ticker: ZIG
Blockchain: Ethereum Network
Token Standard: ERC-20
Contract: 0xb2617246d0c6c0087f18703d576831899ca94f01
Token Type: Utility.
Total Supply: 2,000,000,000.00 ZIG
Circulating Supply: 421,534,211.60 ZIG
How to buy Zignaly Token (ZIG)?
You can buy Zignaly Token (ZIG) on MEXC by the following the steps:
Log in to your MEXC account and click [Trade]. Click on [Spot].
Search "ZIG" using the search bar to see the available trading pairs. Take ZIG/USDT as an example.
Scroll down and go to the [Spot] box. Enter the amount of ZIG you want to buy. You can choose from opening a Limit order, a Market order or a Stop-limit order. Take Market order as an example. Click [Buy ZIG] to confirm your order. You will find the purchased ZIG in your Spot Wallet.
Recent Zignaly Token (ZIG) price & performance
ZIG reached the highest price (ATH) of 0.17 USDT on November 12, 2021. The lowest price since the date of ATH was 0.008 USDT on October 10, 2022. The 30 days performance sees the highest price at 0.01 USDT on September 12, 2022 and lowest at 0.008 on September 27, 2022. At the time of writing, its current performance is 0.0087 USDT with a market cap of $3,697,058 and fully diluted market cap of $17,540,964.
Want to stay tuned in crypto market?
Check out our listings in the Innovation and Assessment zones as well as the major tokens in the Main Zone – we have more amazing projects to come! What's more, MEXC lists moonshot and offers access to trade major cryptocurrencies. Visit the Hot Projects section as well to uncover more featured popular tokens. Lastly, feel free to visit MEXC Academy to learn more about cryptocurrency in general.