YOLO Fantasy is a collection of 3,333 female NFTs living on the Ethereum blockchain. The collection comes from YOLO Art, following the release of the YOLO Holiday NFT collection. YOLO Holiday is a series of art projects initiated by the International Artists Fund in collaboration with international female artists. Each YOLO Fantasy NFT explores the intersection of fantasy and reality, utilizing vibrant colors and abstract brushstrokes to blend reality and fantasy. This article explores the core features of YOLO Fantasy and how one can purchase YOLO Fantasy by first purchasing ETH as a base token on the MEXC Exchange.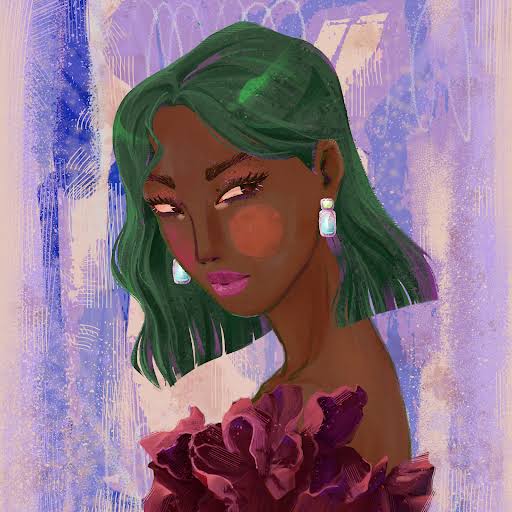 YOLO Fantasy NFT Roadmap
Q4 2021
The beautiful angel woke up in her sleep, slowly recalled the bits and pieces of her dream, and gradually formed a beautiful picture.
Q2 2022
The COMMUNITY will be established, and a collection of 10,000 unique NFTs will be born. We look forward to your participation in showing and spreading the ideas and beauty of each NFT to people.
Q3 2022
The YOLO.Holiday CLUB is established, and each NFT holder will obtain membership to jointly draw a better life and build an art temple .
Purchase LAND in Metaverse, build Metaverse Online Galleries and Exhibition Halls , and provide members with more exhibition space for artist works and various artworks.
Seminars and Exchange Activities of International Female Artists on the Metaverse.
Launch YOLO.Holiday NFT platform, to develop, create and promote NFTs for female artist members.
Launch the YOLO series of NFT projects, and each project will airdrop AT LEAST 50 NFTs for members.
Q4 2022
Meet and Communicate with female artists, musicians, and celebrities around the world at least once a quarter.
To promote the commercial application of NFT works , the online product store will be opened, and there will be T-shirts, hats, and accessories.
Recent YOLO Fantasy price & performance
In the last 30 days, the cheapest YOLO Fantasy NFT sales were below $257, and the highest sales were for over $1331. The median price for a YOLO Fantasy NFT was $534 in the last 30 days and has a total market cap of $154,832.68.
How to buy YOLO Fantasy?
To purchase YOLO Fantasy, users can either purchase first on MEXC Exchange following the steps listed below:
Log in to your MEXC account and click [Trade](ETH). Click on [Spot].
Search "ETH" using the search bar to see the available trading pairs. Take ETH/USDT as an example.
Scroll down and go to the [Spot] box. Enter the amount of ETH you want to buy. You can choose from opening a Limit order, a Market order, or a Stop-limit order. Take Market order as an example. Click [Buy ETH] to confirm your order. You will find the purchase in ayour Spot Wallet.
After purchasing your desired amount of ETH, you can send them to your Metamask wallet and then purchase YOLO Fantasy on OpenSea.
Interested in buying NFTs? We have more!
MEXC not only provides access to the world's most popular tokens and new GEMs, but also offers unique assets & tools! Visit the hot projects section to find more hot tokens that were listed already. If you would like to know more about crypto trading itself, visit MEXC Academy.