XEC eCash (XEC/USDT – Trade it here) is derived from one of the most trusted names in the cryptocurrency space; what was once known as BCHA is now eCash. Realizing the vision of the legendary Milton Friedman, eCash is taking financial freedom to a level never before seen. With eCash, sending money is now as simple as sending an email.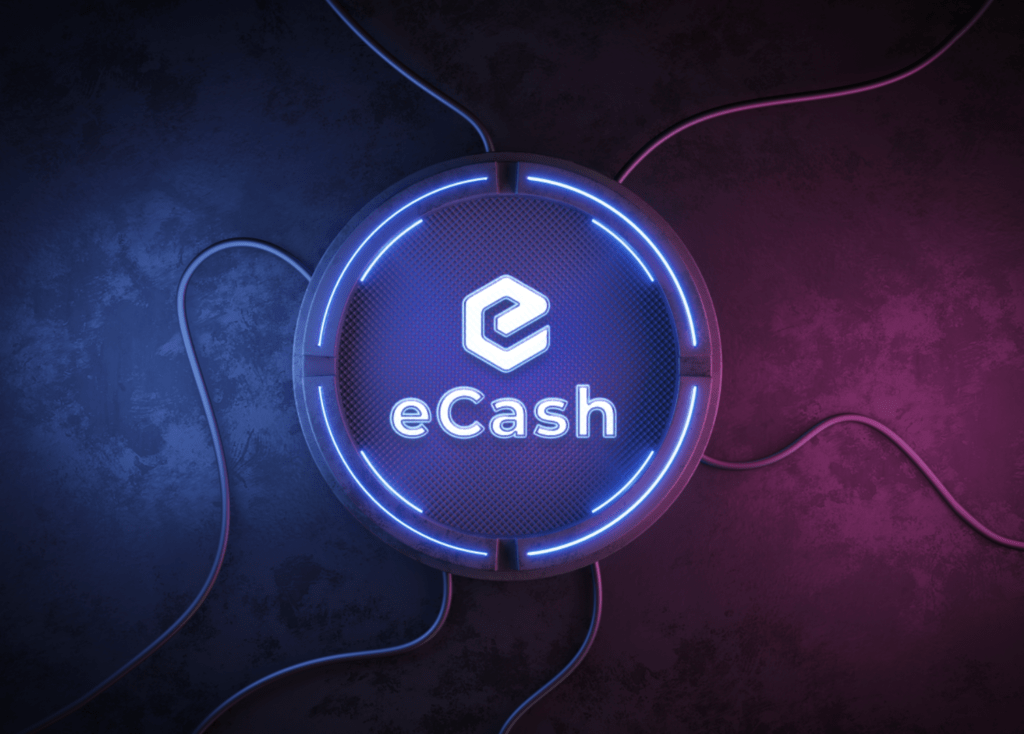 What is XEC used for?
On November 15, 2020, the Bitcoin Cash (BCH) blockchain split into two chains. One of those chains was called BCHA for a time. This chain was what eventually became eCash. eCash was briefly known as Bitcoin Cash ABC (BCHA). The eCash branding came into effect on July 1, 2021. Users can use eCash to send and receive payments without the need for a bank account. It's available in every country, and users can use it to send and receive cross-border payments anywhere in the world.
eCash is a cryptocurrency that's designed to be used as electronic cash. Just like the invention of emails made it possible to send direct messages online, eCash allows sending money directly to other people online. This includes being able to use eCash to pay for goods and services.
eCash is the natural continuation of the Bitcoin Cash project. Realizing the vision of the legendary Milton Friedman, eCash follows through on key promises such as the innovative Avalanche consensus layer while also introducing concepts never before seen in a Bitcoin project, such as staking, fork-free network upgrades, and subchains.
The goal for eCash is to become sound money that is usable by everyone in the world. This is a civilization-changing technology that will dramatically increase human freedom and prosperity.
Core features of XEC
There are three main categories of improvements:
1) Scaling transaction throughput (from about 100 transactions per second to more than 5 million transactions per second).
2) Improving the payment experience. Instant and reliable is the baseline. All transactions should arrive instantly and be secure within 3 seconds.
3) Extending the protocol & establishing fork-free future upgrades to support tomorrow's economy.
The eCash network currently upgrades every year on May 15th and Nov 15th. These upgrades are required for all node operators. To support business planning, the upgrades are based on a timestamp but not a specific blockheight.
Tokenmics of XEC
XEC is not an ERC-20 token; it is its own blockchain, similar to Bitcoin (BTC). eCash uses "bits," which make it easy to send small payments because users no longer have to handle unwieldy decimal places. For instance, instead of sending 0.00001000 bitcoins (which was the base unit used by BCHA), users will simply send 10 bits!
The total Supply is 21,000,000,000,000 bits (XEC).
Who are the founders of COTI?
The COTI team includes engineers, mathematicians, economists, researchers, and veterans, who are from the fintech and banking industries. Shahaf Bar-Geffen is the co-founder and former CEO of WEB3, a leading multinational digital marketing firm. Shahaf holds a BSc degree in biotech and economics from Tel Aviv University. CTO, Nir Haloani, is an innovator in the areas of data compression, AI, and machine learning and has earned the prestigious Master Inventor title for authoring over 14 patents in these fields. Co-founder, David Assaraf, previously served as the chief internal auditor at HSBC Israel and as an examiner in the credit risk unit of the Central Bank of Israel's banking supervision department. CFO Yair Lavi was the former CEO and finance director at Plus500UK. He has also held prior roles in financial planning and valuation. He is an accountant, graduated in accounting and economics, and holds an MBA from Tel Aviv University.
Recent XEC Token Price & Performance
Since listed on MEXC on 5th July 2021, XEC reached the highest price (ATH) of 0.00006524 USDT, and the lowest price was 0.00003618 USDT during the last 30 days.
How to buy COTI Token?
You can buy COTI on MEXC following the steps:
Log in to your MEXC account and click [Trade]. Click on [Spot].
Search "COTI" using the search bar to see the available trading pairs. Take COTI/USDT as an example.
Scroll down and go to the [Spot] box. Enter the amount of COTI you want to buy. You can choose from opening a Limit order, a Market order, or a Stop-limit order. Take Market order as an example. Click [Buy COTI] to confirm your order. You will find the purchased COTI in your Spot Wallet.
Interested in crypto like COTI?
MEXC lists moonshot and provides access to trading of major crypto coins like COTI. Keep an eye on our listings in Innovation and Assessment zones, as well as major tokens in the Main Zone – we have more great projects to come! Also, visit the hot projects section to find more hot tokens that were listed already. If you would like to know more about crypto trading itself, visit MEXC Academy.