The Jur Project is building the tools to empower and build for the Network State Revolution. It aims to introduce a natural and organic evolution of DAO (Decentralized Autonomous Organization) governance. Soon, it can extend its applicability to a broad spectrum of entities, ranging from societies and communities to entire nations.
Essential information for their token is available on the MEXC Digital asset introduction page. Furthermore, we are listing (JUR/USDT – Trade it here) on the Innovation Zone! Check it out now!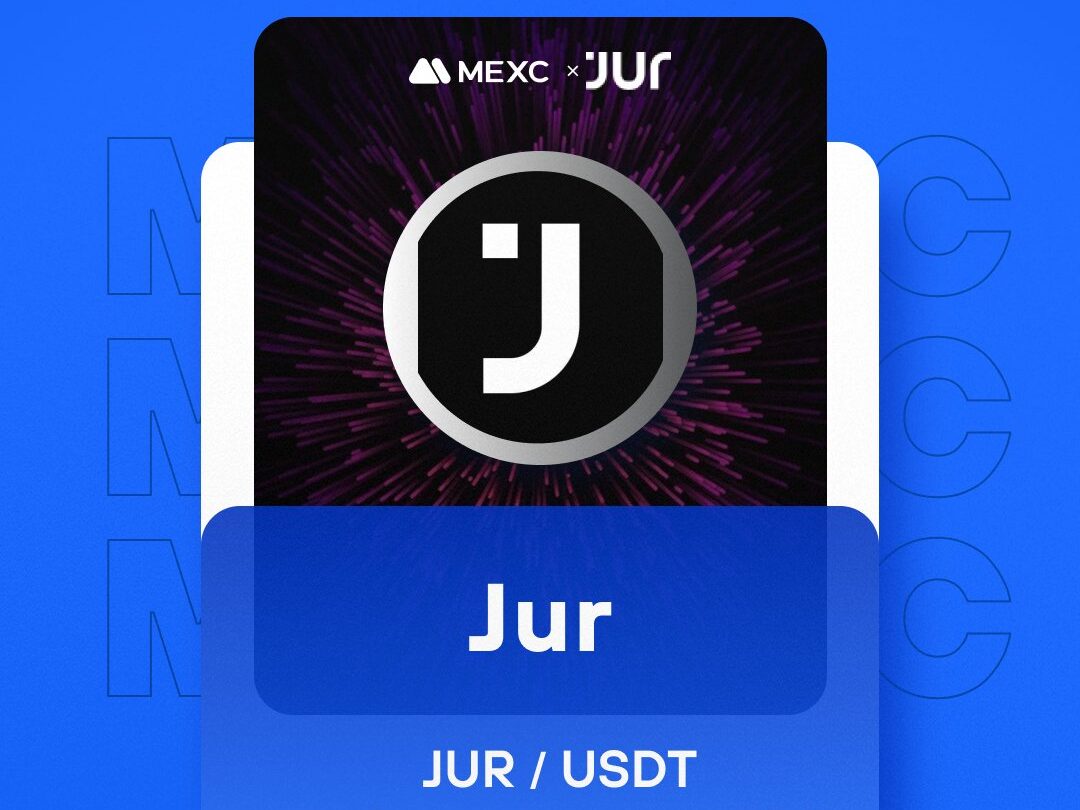 What is The Network State?
Innovating beyond traditional notions of statehood, a Network State operates under an on-chain social contract, breaking free from the constraints of physical territory. This pioneering concept introduces a fresh organizational framework capable of complementing or even replacing conventional forms of governance. The advantages it offers are multifaceted and compelling:
The Network State encompasses a diverse range of concepts. It encompasses various models of communities, societies, DAOs (Decentralized Autonomous Organizations), and analogous ideas. While some of these constructs aspire to attain the status of genuine nations, others are designed as novel, purpose-driven communities oriented toward peaceful action. One notable vision in this realm, as articulated by Balaji Srinivasan in his book "The Network State," exemplifies this innovative perspective.
Crucially, the concept of a Network State does not hinge on the existence of physical territory or diplomatic recognition. Instead, its essence revolves around the on-chain social contract that defines the relationship between those in authority and those governed. It represents a paradigm shift, redefining the boundaries of governance and the possibilities of decentralized, digital communities.
How Does the Jur Project Accelerate The Network State?
With Jur, the power to establish new societies, and potentially even countries, is democratized. Therefore, it requires nothing more than a computer and an internet connection. Simultaneously, established states can harness Jur's Web3 technology to enhance transparency and efficiency within their governance structures.
Currently, their vision entails envisioning the Network State concept as a diverse spectrum of approaches. Furthermore, the team recognizes the imperative of fostering experimentation with a multitude of alternative models. They are building a foundational layer of trustless coordination. It is both flexible and accessible to all, serving as a robust cornerstone for the coordination of large groups of people, scalable to encompass millions and beyond.
Where to buy JUR Token
You can find JUR Token here at MEXC! We are listing JUR/USDT in our Innovation Zone!
What is the Price of JUR Tokens?
The JUR Token is currently trading at MEXC with a live price of $0.007888. It also has a fully diluted market cap of $7,888,589. You can check the live price of their token right here!
How to buy JUR Tokens on MEXC
You can buy JUR Tokens on MEXC by following the steps:
Log in to your MEXC account and click [Trade]. Click on [Spot].
Search "JUR" using the search bar to see the available trading pairs. Take JUR/USDT as an example.
Scroll down and go to the [Spot] box. Enter the amount of JUR you want to buy. You can choose from opening a Limit order, a Market order, or a Stop-limit order. Take Market order as an example. Click [Buy JUR] to confirm your order. You will find the purchased JUR in your Spot Wallet.
You can find a detailed guide on how to buy JUR Tokens here.
Get Free Airdrops with MEXC Launchpad!
Did you know MEXC gives out 20+ free airdrops weekly? Launchpad and Kickstarter events ensure that all our loyal MX token HODLers receive a ton of new tokens! Learn all about it at our MX Zone now!
Meanwhile, check out all of the listings in the Innovation and Assessment zones as well as the major tokens in the Main Zone – we have more amazing projects to come! Visit the Hot Projects section as well to uncover more featured popular tokens. Lastly, feel free to visit MEXC Academy to learn more about cryptocurrency!
Start your travel on MEXC