Storij or STORJ (STORJ/USDT – Trade it here) is a decentralized platform that enables users to securely store the data on the cloud network. By utilizing Storj's decentralized cloud storage (DCS), users can encrypt, segment, and distribute their files or data across a global cloud network. In this article, we will cover the characteristics and tokenomics of STORJ and the how-to-buy guide.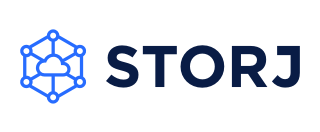 Core Features of Storj Network
Here are three key components that empowers Storj network:
Satellites. Every user will have an account for each satellite. Satellites arrange the flow of traffic between storage nodes and the uplinks. Storage node integrity, metadata storage and payment distribution are all handled by satellites.
Storage Nodes. It allows platform users to charge fees for reliable data storage and retrieval while renting out extra space on their hard drives.
Uplinks. It execute and share files over the Network from the client's computer. Uplinks are also capable to store and retrieve data through collaborating with peers.
Tokenomics of STORJ
It is a token based on Ethereum blockchain, unlike Filecoin (another decentralized platform for data storage) that runs on their on blockchain. Storj rewards the network participants accordingly based on their contribution. Owners of nodes will receive about 60% of all network revenue and the company gets to keep the rest of 40%.
How to buy STORJ?
You can purchase this token on MEXC by doing the following:
Log in to your MEXC account and click [Trade]. Click on [Spot].
Search "STORJ" using the search bar to see the available trading pairs. Take STORJ/USDT as an example.
Scroll down and go to the [Spot] box. Enter the amount of token you want to buy. You can choose from opening a Limit order, a Market order or a Stop-limit order. Take Market order as an example. Click [Buy STORJ] to confirm your order. You will find the purchased token in your Spot Wallet.
Recent Token Price & Performance
STORJ reached the highest price (ATH) of 3.8268 USDT on March 27th, 2021. Lowest price since the date of ATH date was on June 14th, 2022 reaching 0.3296 USDT.
Interested in crypto like this project?
Keep an eye on our listings in the Innovation and Assessment zones as well as the Main Zone – we have more fantastic projects to come! MEXC lists moonshot and offers access to trade significant crypto coins. Visit the Hot Projects section as well to uncover additional hot takes that have already been featured. Visit MEXC Academy to learn more about cryptocurrency trading in general.