PREMA Platform or PRMX (PRMX/USDT – Trade it here) is a blockchain platform focusing on their NFT marketplace PREMA X. They offer seamless multi-chain experiences such as token management across different blockchains, Web3 Dapps integration, and NFT. Basic information for their token is available on the MEXC Digital asset introduction page.

How Does it Work
PREMA aims to connect tangible assets and digital assets around the world via NFTs. They also hope to provide a great marketplace and a variety of cross-chain access for their users. The Prema platform is built around PREMA X. It uses the PREMA Wallet and traceability system to connect NFTs with the places applicable. For example, it can be metaverse blockchain games such as URLs (UnReal Life) and IRLs (The real world).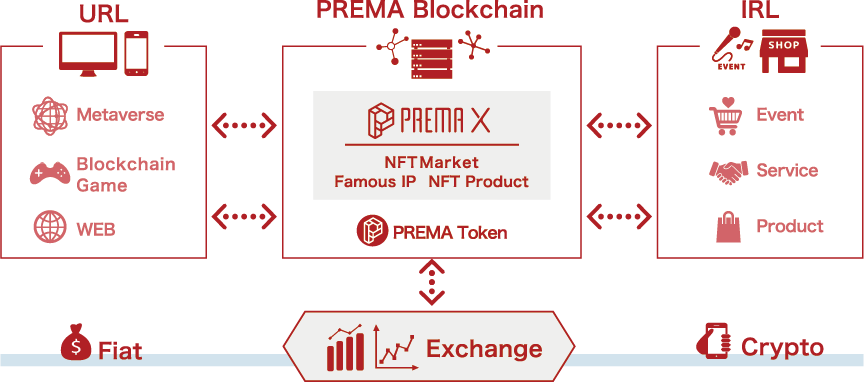 Their ecosystem works in a very simple way. Their blockchain is the middleman for all your metaverse and real-world needs. It acts as a unified marketplace that supports businesses to enter Web3. Furthermore, their platform becomes a hub for users to access products from both online and offline businesses. The whole ecosystem runs on their native token, PRMX. It is also the only way to interact along the URL and IRL borders.
Recent Price & Performance of PREMA (PRMX)
Currently, the market price for PRMX is $0.00514 per unit. They have a fully diluted market cap of $512,988,061. You can check the live price of their token right here!
How to buy PREMA (PRMX)
You can buy PREMA (PRMX) on MEXC by following the steps:
Log in to your MEXC account and click [Trade]. Click on [Spot].
Search "PRMX" using the search bar to see the available trading pairs. Take PRMX/USDT as an example.
Scroll down and go to the [Spot] box. Enter the amount of PRMX you want to buy. You can choose from opening a Limit order, a Market order, or a Stop-limit order. Take Market order as an example. Click [Buy PRMX] to confirm your order. You will find the purchased PRMX in your Spot Wallet.
You can find a detailed guide on how to buy PRMX token here.
Keep Yourself Updated With The Crypto Trend
Check out all of the listings in the Innovation and Assessment zones as well as the major tokens in the Main Zone – we have more amazing projects to come! What's more, MEXC lists moonshots and offers access to trade major cryptocurrencies. Visit the Hot Projects section as well to uncover more featured popular tokens. Lastly, feel free to visit MEXC Academy to learn more about cryptocurrency!
Start your travel on MEXC