OGY Token (OGY/USDT – Trade it Here) is the native token of the ORIGYN Foundation, which provides the utility of access to the platform where ORIGYN certificates are minted, referenced and transacted. ORIGYN is a Swiss Foundation that brings NFTs to life with biometric data and unique ownership experiences to power brands, creators, artists, marketplaces, consumers and industries with guaranteed certificates of authenticity. This article explores the core features, related projects in the ecosystem, and overall tokenomics of OGY (plus ways of how buy and earn OGY on MEXC).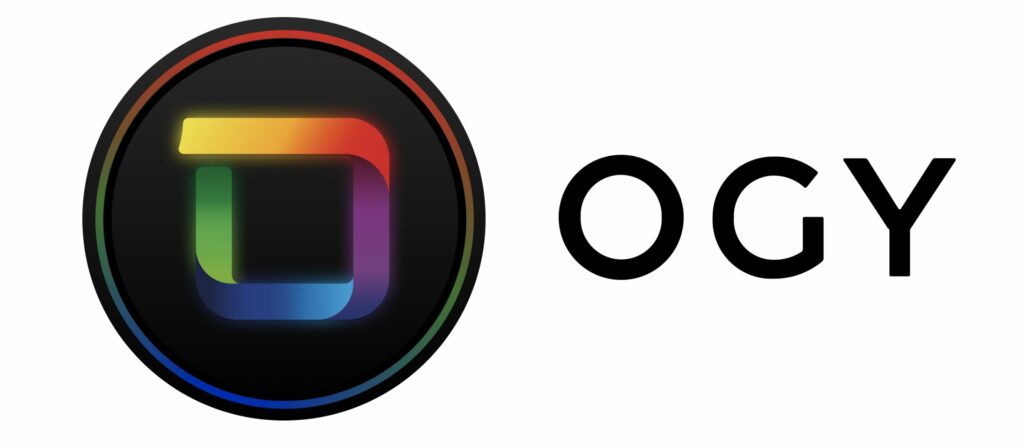 Core Features of ORIGYN Foundation
OGY is the principal mechanism for the creation of ORIGYN certificates of authenticity and is required to interact with the platform. Specifically, the OGY token provides the utility of access to a platform where ORIGYN Certificates are minted, referenced and transacted. The ORIGYN Certificate is a Digital Twin NFT of the unique item, and every new object (e.g., watch, bag, artwork, etc.) is paired with this newly minted Digital Twin NFT during the authentication process. OGY tokens fuel the lifespan of each Certificate.
ORIGYN has an on-chain governance system where token holders collectively vote on proposals. Token holders are able to stake their OGY tokens to gain voting power. Staking involves locking OGY tokens in the ORIGYN Governance Canister (OGC) to support the security and operations of the ORIGYN network.
The voting power is linearly proportional to the number of tokens staked. Tokens that are locked due to vesting are treated like staked tokens until they are removed by the owner and reallocated. Therefore, tokens with lockup periods of over or equal to 12 months will generate voting power.

Voting Power = Amount of staked OGY with a lockup period >= 1 year

To prevent short-sighted voting outcomes, the minimum lockup period is set at one year. That is to say, tokens with lockup periods of at least one year have the same voting power. Those with lockup periods less than one year have no voting power.
Related Projects of ORIGYN Foundation
ORIGYN Art establishes a connection between physical works of art and NFT certificates to create the ultimate marketplace experience for art professionals, collectors and enthusiasts.
ORIGYN Collectibles brings physical and digital artifacts to life while securing their value and creating opportunities to exchange these objects with a global community of collectors
ORIGYN Digital Media enables influencers, artists, creative talent and individuals to protect their digital property while increasing the exposure and tradability of their works.
ORIGYN Luxury brings guaranteed authenticity to original and pre-owned luxury items using their own biometry, enabling customers to prove and trace lifetime ownership of treasured objects.
OGY Tokenomics
There is a total supply of 10 billion OGY tokens. At the time of writing, the ORIGYN Foundation token has a fully diluted market cap estimated at $264,913,884. Tokens are split roughly into thirds between fundraising, foundation and team/partners for the following distribution:
| | | |
| --- | --- | --- |
| Purpose | Quantity (in billions) | Vesting (in months) |
| Private sale | 1.11 | 1~48 |
| Sale Nodes | 0.43 | N/A |
| Public sale (institutional) | 0.33 | 1~36 |
| Public sale individual reserve price | 0.10 | 1~36 |
| Public sale auction | 0.14 | N/A |
| ICP swap round | 0.20 | 1~48 |
| Reserve for future foundraising | 1.00 | N/A |
| Team | 2.00 | 1~48 |
| Strategic partners | 1.09 | 1~48 |
| Foundation | 1.50 | 1~48 |
| Perpetual DAO For Good ( flora and fauna ) | 0.368 | N/A |
| Perpetual DAO For Good ( child welfare and fulfillment ) | 0.368 | N/A |
| Perpetual DAO For Good ( creative arts ) | 0.368 | N/A |
| Future DAOs | 0.996 | N/A |
New tokens are minted to reward staking, thus rendering OGY an inflationary token. Inflation is dynamically adjusted between 2%-20% to achieve a 60%-80% staking ratio.
In order to counteract inflation, ORIGYN is committed to a deflationary model and will commit proceeds from operations to regularly collect and burn OGY tokens.
How to buy OGY?
Looking for a way to buy OGY? You can purchase the ORIGYN Foundation token on MEXC following the steps:
Log in to your MEXC account and click [Trade]. Click on [Spot].
Search "OGY" using the search bar to see the available trading pairs. Take OGY/USDT as an example.
Scroll down and go to the [Spot] box. Enter the amount of OGY you want to buy. You can choose from opening a Limit order, a Market order or a Stop-limit order. Take Market order as an example. Click [Buy OGY] to confirm your order. You will find the purchased OGY in your Spot Wallet.
For the comprehensive guide on how to buy OGY and other available tokens, please visit special MEXC How to Buy Guides Section.
Recent OGY Price & Performance
OGY reached the highest price (ATH) of 0.04585 USD on June 22nd, 2022. The lowest price of OGY since the ATH date was 0.002188 USD on July 14th, 2022.
OGY Staking
On MEXC you can periodically stake OGY and other tokens via MX DeFi event plus other staking products with flexible and fixed APYs. You can check the availability of OGY staking option here.
Interested in crypto like ORIGYN Foundation?
MEXC lists moonshot and provides access to trading of major crypto coins like OGY, keep an eye on our listings in Innovation and Assessment zones, as well as major tokens in the Main Zone – we have more great projects to come! Also, visit the hot projects section to find more hot tokes that were listed already. If you would like to know more about crypto trading itself visit MEXC Academy.