DaoVerse (DVRS/USDT – Trade it here) is a revolutionary Farm-as-a-Service project designed in a way that allows users to passively earn yield in the form of Staking rewards from top-tier projects in the form of DVRS rewards. The mission is to use treasury funds allocated from users towards NFT Game development, 3D & Metaverse VR Games, along with investing directly into teams and corporations that have a long-term vision of Metaverse games and P2E. This will be achieved through community voting as per majority decisions made by Metaverse DAO members.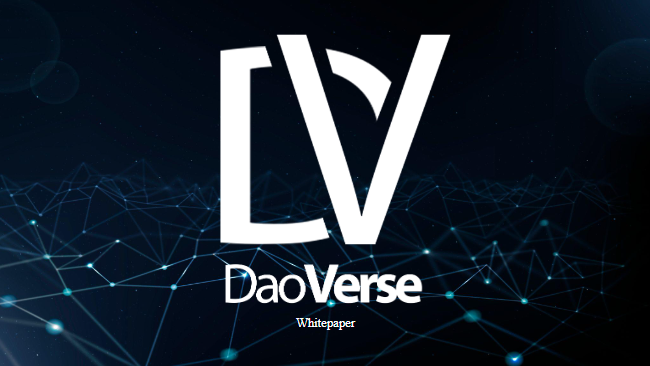 How does it work?
DAOs depend on a series of mechanisms that guarantee their operation at all times. The first of these mechanisms is related to programming actions and executing them according to specific parameters. With this, the DAO gains the ability to perform actions autonomously. More simply, this programming would be the set of rules that govern the DAO. The most usual form of programming these actions is through smart contracts. The second mechanism is a consensus protocol. Its function is to guarantee that the decisions made within the DAO are made by the consensus of its members and stakeholders. No external factor to the network and who wants to participate directly in it can alter or cause them to make decisions.
Next, DAOs have a third mechanism that depends on issuing a token or means of exchange, governance tokens. This mechanism aims to guarantee an environment that economically sustains the DAO and allows users to gain voting power while simultaneously being a mechanism for exchange and economic reward.
Finally, they have a fourth mechanism whose purpose is to record everything that happens in the DAO. This task falls to the blockchain, where all the information is stored to be accessed publicly and guarantees its security. The union of these four elements allows the operation of a DAO at all
times.
Tokenmics of DVRS
The DVRS token is a utility token used to power the DaoVerse ecosystem. It can be used to purchase in-game items, experiences, and other digital goods. Exponential rewards are supported in the native token through Metaverse. A non-inflationary token with fixed supply and ZERO tax fees on any transaction made with DVRS Smart Contract. Each token provides an equal proportion of DAO governance. The more invested in the token, the greater ability to recommend and enforce investing guidelines.
The total supply is 1,000,000,000 DVRS, and the total circulation is 500,000,000 DVRS. The chain is BEP20. The DaoVerse platform is currently in beta, and the team is working hard to add more features and functionality.
How to buy DVRS Token?
You can buy DVRS on MEXC following the steps:
Log in to your MEXC account and click [Trade]. Click on [Spot].
Search "DVRS" using the search bar to see the available trading pairs. Take DVRS/USDT as an example.
Scroll down and go to the [Spot] box. Enter the amount of DVRS you want to buy. You can choose from opening a Limit order, a Market order, or a Stop-limit order. Take Market order as an example. Click [Buy DVRS] to confirm your order. You will find the purchased DVRS in your Spot Wallet.
Recent DVRS Token Price & Performance
Since listed on MEXC in August 2022, DVRS reached the highest price (ATH) of 0.5 USDT, and the lowest price was 0.00069 USDT.
Interested in crypto like DVRS?
MEXC lists moonshot and provides access to trading of major crypto coins like DVRS. Keep an eye on our listings in Innovation and Assessment zones, as well as major tokens in the Main Zone – we have more great projects to come! Also, visit the hot projects section to find more hot tokens that were listed already. If you would like to know more about crypto trading itself, visit MEXC Academy.