Magic Craft (MCRT/USDT – Trade it Here) is a PVP Castle Siege game launched on Binance Smart Chain, with an advanced guild system, taxes, and economy. The development team, led by James Crypto Guru and an array of global gaming studios, states that its mission in creation of the game is to ultimately construct a sustainable ecosystem for gaming, earning, and in-game exchange, a space to connect digital asset owners, gamers, and streamers, and to disrupt the existing traditional game makers like World of Warcraft and Mobile Legends by providing creators true ownership of their creations as non-fungible tokens (NFTs) and rewarding their participation with Magic Craft's native utility token – $MCRT. This article explores the core features/products of Magic Craft and overall tokenomics of Magic Craft (plus how to buy and earn MCRT on MEXC).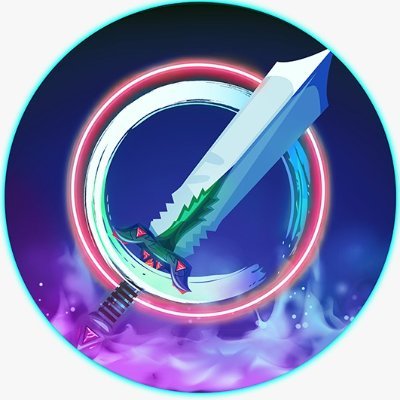 Core Features of MCRT
Magic Craft offers two main modes of participation for all users:
Gaming Virtual World. The MagicCraft gameplay is diverse and vast, with numerous facets such as battles, quests, guild wars, tournaments, etc. Both players and digital asset owners can participate in this virtual world. The two key architectural designs of the game are as below:

1) Free-to-Play. Plays can choose to start with free heroes and collectibles to indulge in quests and battles. As each quest is completed and battles are won, the player will earn MCRT
2) Play-to-Earn. Players can earn $MCRT from in-game activities such as battles, quests, clan wars/castle wars, weekly challenges, and leaderboards.

NFT Marketplace. Gamers or players can interact with the marketplace to buy or sell items, premium heroes, and more. The premium heroes' value will depend on the enhancements, and the battles, quests, and tournaments won. Furthermore, it might also depend on the players' rank on the leaderboards. If one chooses not to play the games, they can still participate by being digital asset owners who can buy the digital assets mentioned above and treat them as collectibles. These assets can then be sold to players who are in need in exchange for $MCRT When the players use these heroes to battle it out and win those battles, the value of heroes increases.
MCRT Tokenomics
There is a total supply of 10 billion MCRT tokens. In August 2022, MCRT has an estimated market cap of $26,014,690 and a fully diluted market cap of $166,133,284. The token attribution is as illustrated below: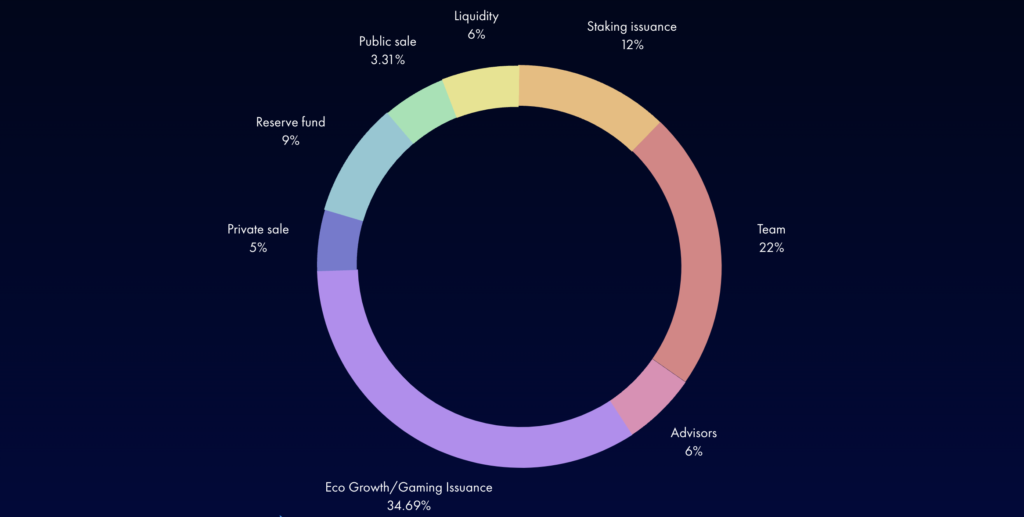 In 2022, the Magic Craft Treasury went live and began receiving revenues generated by Magic Craft Arena and a portion of staking rewards. Magic Craft Hero NFT stakers are currently in governance of this Treasury.
The Treasury receives inflows from:
3% of all Magic Craft NFT marketplace transactions.
The $MCRT portion of the ecosystem fee.
How to buy MCRT?
Looking for a way to buy MCRT? You can purchase MCRT on MEXC following the steps:
Log in to your MEXC account and click [Trade]. Click on [Spot].
Search "MCRT" using the search bar to see the available trading pairs. Take MCRT/USDT as an example.
Scroll down and go to the [Spot] box. Enter the amount of MCRT you want to buy. You can choose from opening a Limit order, a Market order or a Stop-limit order. Take Market order as an example. Click [Buy MCRT] to confirm your order. You will find the purchased MCRT in your Spot Wallet.
Recent MCRT Price & Performance
In 2022, MCRT reached the highest price (ATH) of 0.06705 USD on January 1st, 2022. The lowest price of MCRT since the ATH date was 0.001509 USD on July 3rd, 2022.
Interested in crypto like MCRT?
MEXC lists moonshot and provides access to trading of major crypto coins like MCRT, keep an eye on our listings in Innovation and Assessment zones, as well as major tokens in the Main Zone – we have more great projects to come! Also, visit the hot projects section to find more hot tokes that were listed already. If you would like to know more about crypto trading itself visit MEXC Academy.