as mysterious as the name is, it is actually quite an amazing project. Mysterium Network or MYST (MYST/USDT – Trade it here) is an open-source ecosystem of tools and infrastructure to liberate the web. Imagine VPN, but even more advanced and has more freedom. Basic information for their token is available on the MEXC Digital asset introduction page.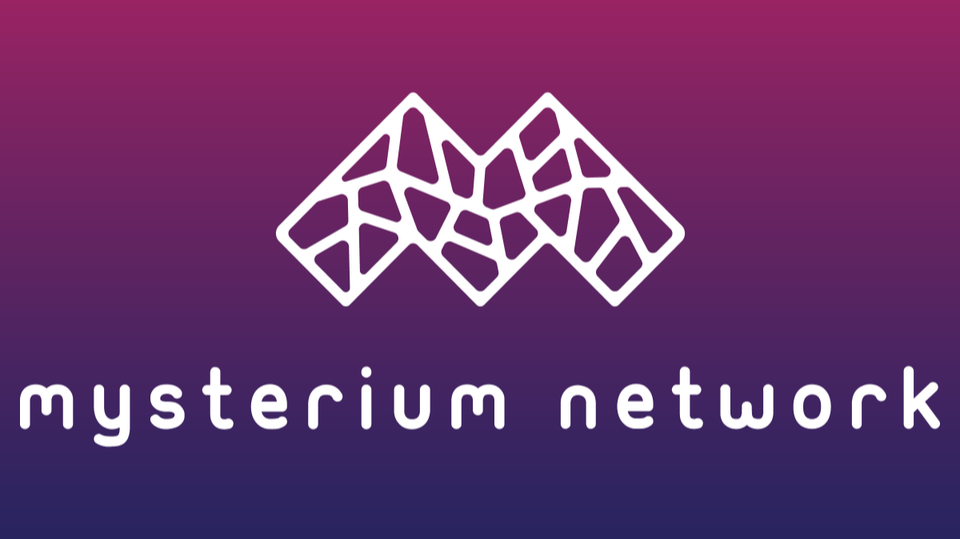 Mysterium's Mission
There are limitations to how we utilize the internet. There are various organizations around the world that provide censorship to what we can see. Furthermore, our own nation's government body monitors internet data and acts as a gatekeeper. It creates a political profile that suits their interest and it makes honest information hard to find. Therefore, Mysterium wants to develop a future that respects privacy. They believe that their platform will serve as a foundation for society to obtain unrestricted access to materials and apps. Additionally, they want to remove the fear of censorship and unwanted monitoring.
Mysterium is one of several projects that are paving the way toward decentralization. They are creating the world's largest peer-to-peer bandwidth marketplace to fuel web3. In essence, they are rebuilding the internet; making it quicker, safer, and highly accessible. So, how do they do it?
How Does it Work
You start by selling your bandwidth. It sounds strange but hear me out. Actually, a majority of your internet bandwidth sits idle. You do not utilize 100% of it every time and it just goes to waste. Now, you can become a Mysterium node and share your excess internet bandwidth with a worldwide community. Through the node, you can offer up your bandwidth or processing power to the community. Additionally, you are distributing it across the whole network without any third-party interference or host.
In return, Mysterium offers you ETH. Sounds good? Furthermore, the Mysterium node powers its very own VPN. You can choose to power the VPN and earn rewards using nodes or use the VPN itself to browse the net. The software is compatible with various devices. Meaning, you can unblock websites and stream information from anywhere around the world.
Their VPN is significantly more secure as it is decentralized. Therefore, there are no hacking or failure risks. Additionally, they will encrypt your data and employ multilayer security processes to safeguard your information. Your identity and IP address are constantly hidden from prying eyes. Now, you can surf the net anonymously, avoiding any monitoring and cyberattacks.
Recent Price & Performance of Mysterium Network (MYST)
MYST token is their utility token. You can earn MYST by providing your bandwidth or processing power to the internet. You can also use the tokens to pay for gas fees on the blockchain.
Currently, their market price is $0.2413 per unit. They have a market cap of $4,876,388 and a fully diluted market cap of $7,894,609. You can check the live price of their token right here!
How to buy Mysterium Network (MYST)
You can buy Mysterium Network (MYST) on MEXC by following the steps:
Log in to your MEXC account and click [Trade]. Click on [Spot].
Search "MYST" using the search bar to see the available trading pairs. Take MYST/USDT as an example.
Scroll down and go to the [Spot] box. Enter the amount of MYST you want to buy. You can choose from opening a Limit order, a Market order, or a Stop-limit order. Take Market order as an example. Click [Buy MYST] to confirm your order. You will find the purchased MYST in your Spot Wallet.
You can find a detailed guide on how to buy MYST token here.
Keep Yourself Updated With The Crypto Trend
Check out all of the listings in the Innovation and Assessment zones as well as the major tokens in the Main Zone – we have more amazing projects to come! What's more, MEXC lists moonshots and offers access to trade major cryptocurrencies. Visit the Hot Projects section as well to uncover more featured popular tokens. Lastly, feel free to visit MEXC Academy to learn more about cryptocurrency!
Start your travel on MEXC