Mute.io or MUTE (MUTE/USDT – Trade it here) is a zkRollup DeFi platform. It is a DEX, farming, and bond platform running on Ethereum and zySync v2. Basic information for their token is available on the MEXC Digital asset introduction page.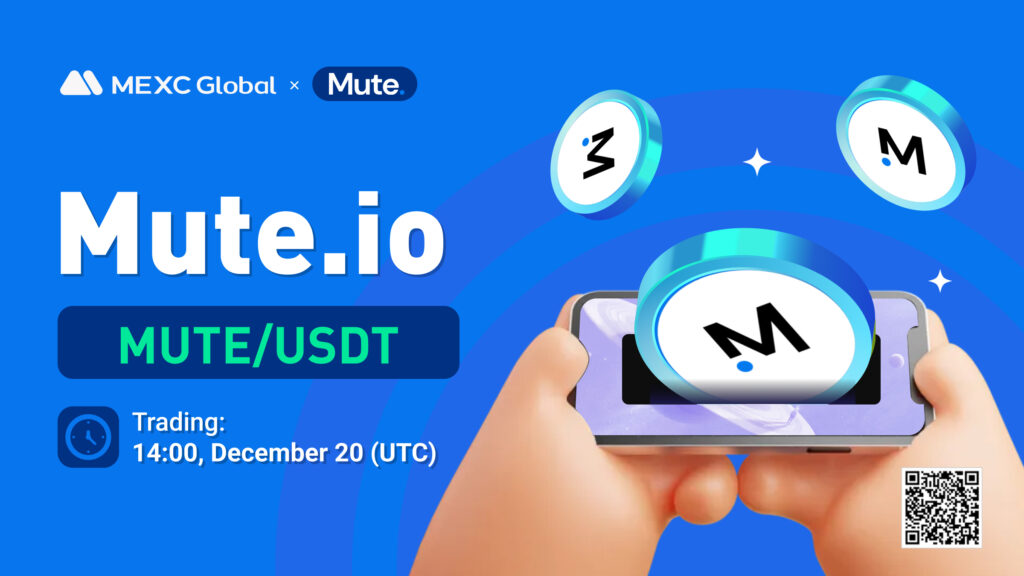 What is the Function of Mute.io
In a nutshell, Mute.io is a DeFi platform. Users can invest and trade using their DEX. Furthermore, users can earn yields and participate in Bonds all under a single roof. it is a community-driven platform without any third-party influence. Additionally, they leverage Ethereum's security while avoiding excessive gas fees, making it the perfect place for traders.
The platform features an Automated Market Maker (AMM) exchange with limit orders. It has a 0.1% protocol fee and a variable LP fee of 0.1% to 10% upon pair creation. It also has a 0% LP minting fee with a 1-3s settlement time. In comparison with Layer 1 ETH, they boast more than 95% gas fee savings.
MUTE token, on the other hand, is the powerhouse of the entire ecosystem. It drives the ecosystem's growth through MuteDAO and financing propositions. Furthermore, a revenue-based buyback promotes ecosystem expansion and paves the path for future projects.
Is MUTE Coin a Good Investment?
Currently, the MUTE coin is only good for short-term investment. According to wallet investor, it has a bad outlook with a low chance of going to the moon. However, this is solely a writer's observation, it is not professional advice. Please, do proper research and conduct a safe exit strategy before investing.
Where to buy Mute.io (MUTE Coin)
You can find Mute.io here at MEXC Global! We are listing MUTE/USDT in our innovation zone with a market price of $0.3531 per unit. It has a market cap of $14,123,881 and a fully diluted market cap of $14,123,881. It also has a 24-hour trading volume of $162,268. You can check the live price of their token right here!
How to buy Mute.io (MUTE Coin)
You can buy Mute.io (MUTE) on MEXC by following the steps:
Log in to your MEXC account and click [Trade]. Click on [Spot].
Search "MUTE" using the search bar to see the available trading pairs. Take MUTE/USDT as an example.
Scroll down and go to the [Spot] box. Enter the amount of MUTE you want to buy. You can choose from opening a Limit order, a Market order, or a Stop-limit order. Take Market order as an example. Click [Buy MUTE] to confirm your order. You will find the purchased MUTE in your Spot Wallet.
You can find a detailed guide on how to buy MUTE token here.
Keep Yourself Updated With The Crypto Trend
Check out all of the listings in the Innovation and Assessment zones as well as the major tokens in the Main Zone – we have more amazing projects to come! What's more, MEXC lists moonshots and offers access to trade major cryptocurrencies. Visit the Hot Projects section as well to uncover more featured popular tokens. Lastly, feel free to visit MEXC Academy to learn more about cryptocurrency!
Start your travel on MEXC Global