Meebits (NMEEBITS/USDT – Trade it Here) is a collection of 20,000 unique 3D voxel characters, with a no fee trading marketplace, created by the same creators of Cryptopunks. This article explores what stands behind the Meebits Index and how to purchase it on MEXC Exchange.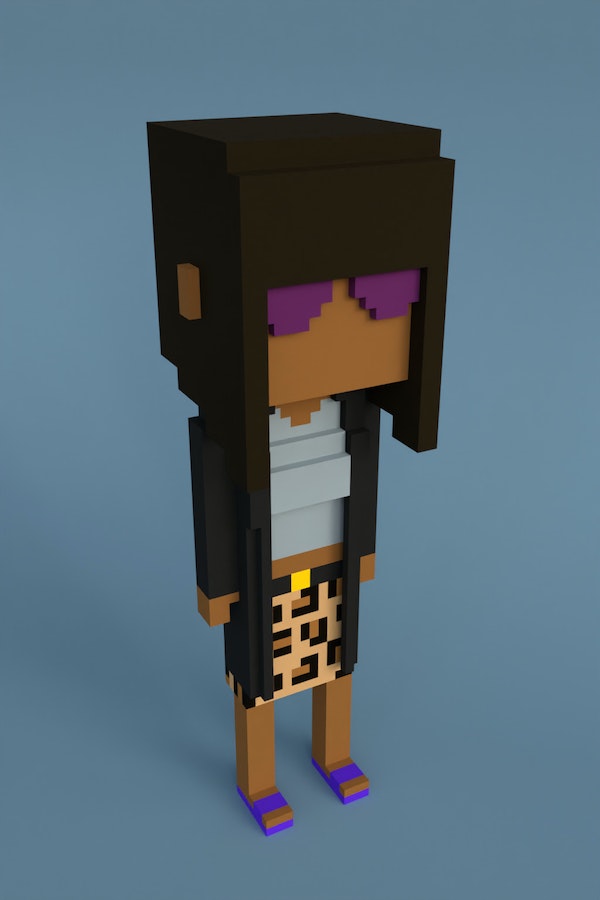 What is MeeBits
Meebits are a part of the continued efforst of the CryptoPunk NFT creators to embrace the low-poly and voxel 3D graphcis. Owners of a Meebit are given access to an additional asset pack that includes the full 3D model, a T-pose OBJ file that can be imported into most standard 3D modelling and animation software, and high resolution, lossless renders.
How is the Meebits NFT Index made?
The Meebits are 20,000 unique 3D voxel characters, created by a custom generative algorithm, then registered on the Ethereum blockchain. The NFT contract that governs ownership is a standard ERC-721 that works with any compatible service or exchange. MEXC splits 8 Meebits into 8,000,000 NMEEBITS index tokens (1,000,000 NMEEBITS per NFT). The NMEEBITS index provides users with the opportunity to trade high-quality blue-chip NFTs at a low cost. If a user owns a sufficiently large percentage of the index, they can exchange their index holdings for one of the 8 Meebits NFTs. MEXC will expand the collection from time to time according to market demand, and MEXC's total position will not exceed 10%. For collection details, see the link: https://opensea.io/0xF252BC18f20b11CbAbeE314CEA172502484c12Be
How to buy Meebit NFT Index?
The process of buying NFT Index is almost the same and easy as trading crypto on the spot markets. You can buy Meebit (NMEEBITS) on MEXC by the following the steps:
Log in to your MEXC account and click [Trade]. Click on [Spot].
Search "NMEEBITS" using the search bar to see the available trading pairs. Take NMEEBITS/USDT as an example.
Scroll down and go to the [Spot] box. Enter the amount of NMEEBITS you want to buy. You can choose from opening a Limit order, a Market order or a Stop-limit order. Take Market order as an example. Click [Buy NMEEBITS] to confirm your order. You will find the purchased NMEEBITS in your Spot Wallet.
Recent NMEETBIT NFT Index Price & Performance
Since its recent listing on MEXC, NMEEBITS NFT reached the highest price (ATH) of 0.03877 USDT on the first day of trading. Now, in August 2022, the Meebits index price circulates at around 0.003995 USDT.
Interested in buying NFTs? We have more!
MEXC not only provides access to the world's most popular tokens and new GEMs, but also offers unique assets & tools such as the Meebits NFT Index! Visit the hot projects section to find more hot tokes that we listed recently. If you would like to know more about crypto trading itself visit MEXC Academy.