LEVER (LEVER/USDT – Trade it Here) is the governance token of the decentralized finance platform of LeverFi. LeverFi is a unique leveraged solution that enables 10x leverage trading and simultaneous yield-farming of assets. This article explores the core features and overall tokenomics of LEVER (plus ways of how to buy and earn LEVER on MEXC).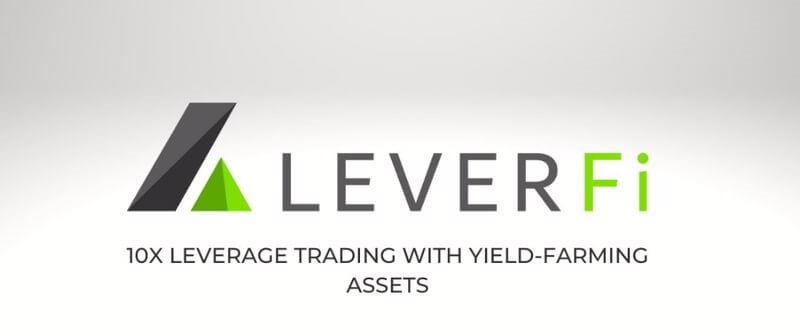 Core Features of LeverFi
LeverFi aims to provide the necessary stability in a highly volatile market by decreasing the risk associated with leveraged trades.
Leveraged Spot Trading (non-PVP). LeverFi allows users to engage in leveraged spot trading — one in which underlying asset is actually purchased on the liquid secondary market via DEXs when users enter into any trade.
Earn Yield on Collateral Deposits. Traders are required to deposit collateral before they can start trading which is deposited into LeverFi, who will then re-deploy the funds for yield on other DeFi protocols. Traders can claim the yield generated separately (non-compounding). Traders with a net negative profit and loss (PnL) portfolio will be capped on collateral withdrawals until the outstanding debt is repaid to the lending pools.
LEVER Tokenomics
There is a total supply of 35 billion LEVER tokens.
To participate in governance, users are required to lock up LEVER for a period of between 6 months to 48 months, in order to receive xLEVER tokens. Each xLEVER represents one vote in governance.
Governance oversee the following activities, including and not limited to:
Addition or removal of collateral
Addition or removal of tradable assets
Addition or removal of lending pools
Changes to risk management parameters and policies
Distribution of protocol fees to xLEVER stakers
Users who undertake longer lockup periods will receive more xLEVER for the same number of LEVER tokens. This means that token holders with smaller holdings and longer lockups can have comparable voting power with token holders who have larger holdings, but shorter lockups.
Protocol utility rewards accrue to staked users in the form of ETH and LEVER.
How to buy LEVER?
Looking for how to buy LEVER? You can purchase LEVER token on MEXC following the steps:
Log in to your MEXC account and click [Trade]. Click on [Spot].
Search "LEVER" using the search bar to see the available trading pairs. Take LEVER/USDT as an example.
Scroll down and go to the [Spot] box. Enter the amount of LEVER you want to buy. You can choose from opening a Limit order, a Market order or a Stop-limit order. Take Market order as an example. Click [Buy LEVER] to confirm your order. You will find the purchased LEVER in your Spot Wallet.
For the comprehensive guide on how to buy LEVER and other available tokens, please visit special MEXC How to Buy Guides Section.
Recent LEVER Token Price & Performance
LEVER reached the highest price (ATH) of 0.004797 USD on July 16th, 2022. The lowest price of FTM since the ATH date was 0.002863 USD on July 18th, 2022.
LEVER Token Staking
On MEXC you can periodically stake LEVER and other tokens via MX DeFi event plus other staking products with flexible and fixed APYs. You can check the availability of LEVER token staking option here.
Interested in crypto like LEVER?
MEXC lists moonshot and provides access to trading of major crypto coins like LEVER, keep an eye on our listings in Innovation and Assessment zones, as well as major tokens in the Main Zone – we have more great projects to come! Also, visit the hot projects section to find more hot tokes that were listed already. If you would like to know more about crypto trading itself visit MEXC Academy.
Start your travel on MEXC Global