Lambda Network is a fast, advanced, and scalable Web 3 infrastructure. It is a decentralized cloud storage platform that allows individuals and businesses to store and share data securely and privately. Essential information for their token is available on the MEXC Digital asset introduction page. Furthermore, we are listing (LAMB/USDT – Trade it here) on our Innovation Zone, check it out now!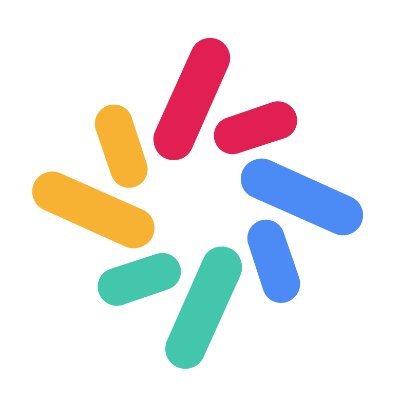 What Does Lambda Network do?
Lambda Network is a decentralized cloud storage platform that allows individuals and businesses to store and share data securely and privately. It is based on blockchain technology and uses a network of nodes to provide a distributed and decentralized storage solution.
The Lambda platform is designed to be fast, secure, and cost-effective, with features such as data encryption, redundancy, and automated backups to ensure the safety and availability of stored data. It is also highly scalable, allowing users to easily expand their storage capacity as their needs grow.
In addition to its storage capabilities, Lambda also offers a smart contract system that enables developers to create and execute custom code on the blockchain. This can be used for a variety of applications, including decentralized applications (dApps), smart contracts, and more.
Overall, Lambda aims to provide a secure and decentralized alternative to centralized cloud storage solutions, with the added benefits of blockchain technology such as immutability, transparency, and auditability.
Lambda Network Mainnet Migration to Lambda 2.0
Lambda has been developing and testing the new mainnet for some time, and the team has stated that it will feature significant improvements in areas such as storage capacity, throughput, and transaction speed. It will also feature a new consensus algorithm called "Proof of Spacetime" which aims to be more energy-efficient than traditional Proof of Work (PoW) or Proof of Stake (PoS) algorithms.
The migration to Lambda 2.0 took place a few months prior, and there was a token swap event for current holders of the LAMB token. The new mainnet is now providing a better user experience and offers new opportunities for developers and users alike. Additionally, the original Lambda 1.0 stopped its operation effectively on January 5, 2023. Therefore, users should immediately migrate all their remaining assets to the new mainnet.
Is Lambda Network (LAMB) a Good Investment?
Lambda is a decentralized storage platform that aims to provide secure, efficient, and cost-effective storage solutions for businesses and individuals. It has a strong technical team and has gained recognition for its achievements in the field of decentralized storage. Therefore, it has the potential for a good long-term investment. However, as with any investment, there are risks involved, and it's important to weigh these risks against the potential rewards before making any decisions. This is not financial advice.
Where to buy LAMB Token
You can find LAMB Token here at MEXC! We are listing LAMB/USDT in our Innovation Zone!
What is the Price of LAMB Tokens?
LAMB token is currently trading at $0.002334 per unit. It has a market cap of $3,842,523 and a fully diluted market cap of $23,362,680. It also has a 24-hour trading volume of $735,242. You can check the live price of their token right here!
How to buy LAMB Tokens
You can buy LAMB Tokens on MEXC by following the steps:
Log in to your MEXC account and click [Trade]. Click on [Spot].
Search "LAMB" using the search bar to see the available trading pairs. Take LAMB/USDT as an example.
Scroll down and go to the [Spot] box. Enter the amount of v you want to buy. You can choose from opening a Limit order, a Market order, or a Stop-limit order. Take Market order as an example. Click [Buy LAMB] to confirm your order. You will find the purchased LAMB in your Spot Wallet.
You can find a detailed guide on how to buy LAMB Tokens here.
Keep Yourself Updated With The Crypto Trend
Check out all of the listings in the Innovation and Assessment zones as well as the major tokens in the Main Zone – we have more amazing projects to come! What's more, MEXC lists moonshots and offers access to trade major cryptocurrencies. Visit the Hot Projects section as well to uncover more featured popular tokens. Lastly, feel free to visit MEXC Academy to learn more about cryptocurrency!
Start your travel on MEXC