KuCoin Token or KCS (KCS/USDT – Trade it here), is the KuCoin native token, which debuted in 2017 as a profit-sharing token enabling traders to gain value from the exchange. The majority of Ethereum wallets supported KCS because it was created as an ERC-20 token that operated on the Ethereum network. It incentivizes KuCoin users to enjoy earning passive income by holding it.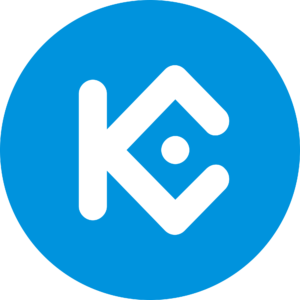 Core Features of KuCoin Token
What can I do with KCS? Here is a list of the primary use scenarios:
Enjoy trading fee discounts on KuCoin exchange. Holders of KuCoin tokens receive exclusive reductions on trading fees and other related expenses on the KuCoin exchange. Based on how many KuCoin tokens the users own, the proportion of discounts will be determined. Additionally, KCS holders get 20% off on transaction fees if they use the KuCoin tokens pay for it.
Get KCS bonus every day. Builders and holders who have at least 6 KCS will receive a daily bonus from 50% of KuCoin's trading fee revenue in order to promote the KCS ecosystem. To illustrate more, the amount of KCS you hold and the total revenue from trading fee on KuCoin will indicate how much of a bonus you receive.
Gas fuel in the network of KuCoin Community Chain (KCC). The KuCoin token functions as a native asset of the KCC network, enabling users to pay transaction or gas fees on this public chain.
Access to KuCoin Spotlight/BurningDrop with special privileges. You get exclusive access as a KuCoin token owner to early token offerings from brand-new and emerging projects highlighted on KuCoin Spotlight/BurningDrop.
KCS Tokenomics
The KCS token had a 200 million initial supply at the time of its creation. And since the project's introduction, KuCoin and KCS developers have bought back tokens from the market and burned a certain amount of supply each month. The procedures is anticipated to continue routinely until the KCS circulating supply falls to 100 million.
How to buy KCS?
Log in to your MEXC account and click [Trade]. Click on [Spot].
Search "KCS" using the search bar to see the available trading pairs. Take KCS/USDT as an example.
Scroll down and go to the [Spot] box. Enter the amount of KCS token you want to buy. You can choose from opening a Limit order, a Market order or a Stop-limit order. Take Market order as an example. Click [Buy KCS] to confirm your order. You will find the purchased KCS in your Spot Wallet.
Recent KuCoin Token Price & Performance
KuCoin token (KCS) reached the highest price (ATH) of 32.89 USD on November 14th, 2021. The lowest price of KCS since the ATH date was 8.04 USD on July 2nd, 2022.
Excited about crypto Like KCS token?
Keep an eye on our listings in the Innovation and Assessment Zones as well as key tokens in the Main Zone – we have more fantastic projects to come in the future! MEXC lists moonshot and offers access to trade major crypto like KCS. Visit the Hot Projects section to uncover additional hot tokens that have already been featured. Feel free to visit MEXC Academy to learn more about cryptocurrency trading.