Who is Jared? What subway are we talking about? Fret not, Jared From Subway is not a random person. Instead, it is the world's newest and most rewarding meme token on the market.
Essential information for their token is available on the MEXC Digital asset introduction page. Furthermore, we are listing (JARED/USDT – Trade it here) on the Innovation Zone! Check it out now!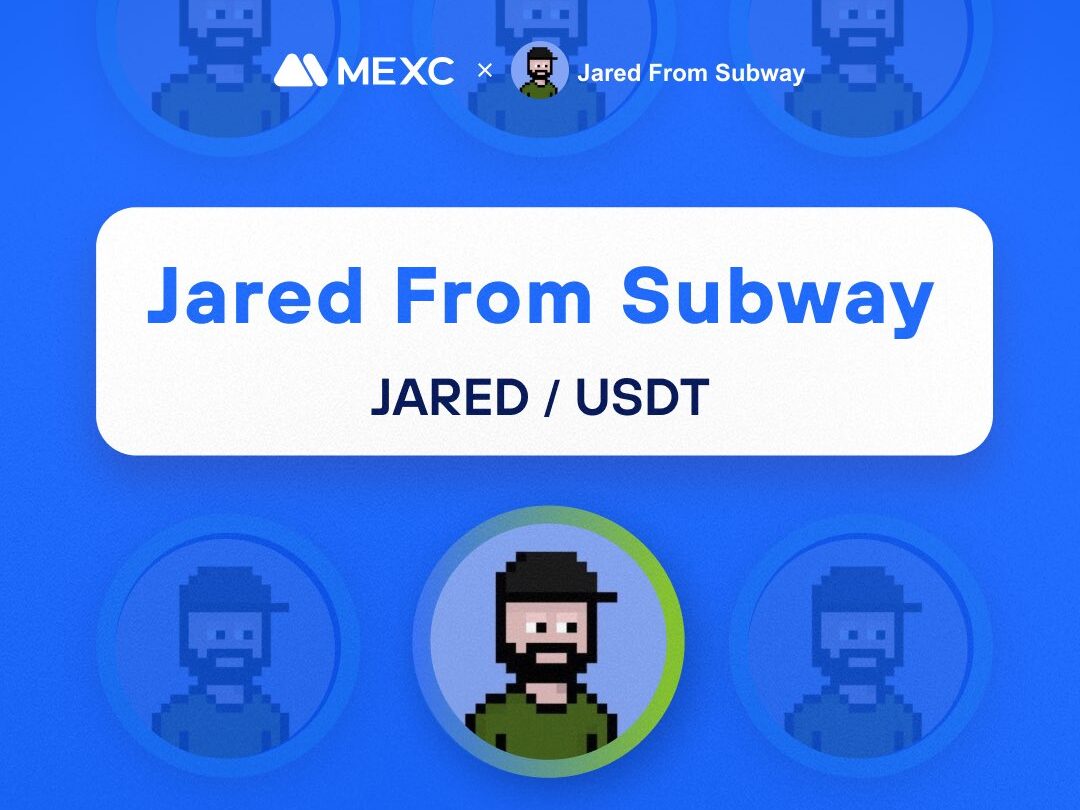 What Exactly is Jared From Subway?
Traditional investments are getting boring and repetitive. Therefore, Jared From Subway is ready to change your trading experience and add some excitement! Introducing Jared MEME Token, a cryptocurrency developed on the Ethereum platform that will provide its holders with exclusive MEME content and exciting rewards.
By joining the Jared From Subway community, you join a vibrant and dynamic group that values humor, creativity, and digital art. It strives to reward your hard work and active engagement by offering you access to a world full of unlimited options for fun and laughter.
Why Should You Care About Jared From Subway?
For starters, Jared From Subway is introducing everyone to a virtual playground bursting at the seams with hilarious stuff and memes. Meaning, you will gain access to a treasure trove of exclusive memes, GIFs, and movies. It will also come with countless hours of entertainment.
Meanwhile, it offers the possibility to realize benefits that go beyond monetary earnings. The team believes in the power of laughter and creativity while providing amazing benefits. Users can personalize memes, shoutouts, and even the opportunity to promote their own memes within the community.
Furthermore, the community is a platform to immerse oneself in a circle of like-minded individuals. Here, everyone can share a love of humor and digital art. Engage with other token holders, participate in meme contests, and form long-lasting bonds in a community that emphasizes laughing above all else.
Where to buy JARED Token
You can find JARED Tokens here at MEXC! We are listing JARED/USDT in our Innovation Zone!
What is the Price of JARED Tokens?
The JARED token is currently trading MEXC for $0.00001897! It has a fully diluted market cap of $1,688,174. It also has a 24-trading volume of $804,651. You can check the live price of their token right here!
How to buy JARED Tokens on MEXC
You can buy JARED Tokens on MEXC by following the steps:
Log in to your MEXC account and click [Trade]. Click on [Spot].
Search "JARED" using the search bar to see the available trading pairs. Take JARED/USDT as an example.
Scroll down and go to the [Spot] box. Enter the amount of JARED you want to buy. You can choose from opening a Limit order, a Market order, or a Stop-limit order. Take Market order as an example. Click [Buy JARED] to confirm your order. You will find the purchased JARED in your Spot Wallet.
You can find a detailed guide on how to buy JARED Tokens here.
Get Free Airdrops with MEXC Launchpad!
Did you know MEXC gives out 20+ free airdrops weekly? Launchpad and Kickstarter events ensure that all our loyal MX token HODLers receive a ton of new tokens! Learn all about it at our MX Zone now!
Meanwhile, check out all of the listings in the Innovation and Assessment zones as well as the major tokens in the Main Zone – we have more amazing projects to come! Visit the Hot Projects section as well to uncover more featured popular tokens. Lastly, feel free to visit MEXC Academy to learn more about cryptocurrency!
Start your travel on MEXC