Illuvium or ILV is an RPG and NFT collection game on the Immutable X L2 Network. Enter the beautiful world of Illuvium and join the fight for ETH! Essential information for their token is available on the MEXC Digital asset introduction page. Furthermore, we will list (ILV/USDT – Trade it here) on our innovation Zone, check it out now!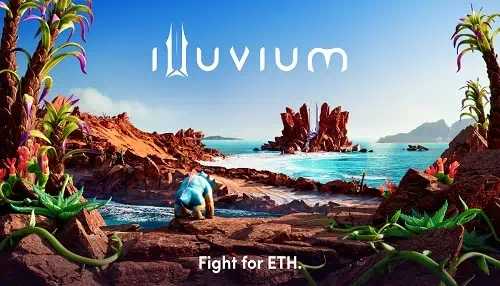 Illuvium Gameplay Concept
In Illuvium, you are an intergalactic space exploration survivor. Your transport vessel picked up a mysterious distress signal which led you to this foreign planet of Illuvium. Furthermore, it is a lawless world with a gigantic crystal ocean and extreme weather. There are also all sorts of fearsome beasts with godlike powers.
Your role in this world is now to explore, collect shards, and subdue the beast! Collect shards to fight and obtain Illuvials. Collect Illuvials to obtain amazing creatures. Soon, you will also be able to fuse your Illuvials to create stronger and rarer Illuvials.
Collect Illuvials and train them like pokemon. Furthermore, there are five classifications of Illuvials. They are respectively Fighter, Guardian, Rogue, Psion, and Empath. As an RPG game, your every decision will influence the results of the combat. Create a squad with synergistic qualities and attributes that will help you defeat enemies!
What is the Usage of ILV Tokens?
ILV token holders can stake their tokens and gain access to the liquidity mining program. It is a sort of yield farming. It is also a popular program that allows DeFi protocols to achieve decentralization. This program will distribute ILV from the Illuvium Treasury to early community members.
In return, the Illuvium community will receive more ILV token circulation. It will also incentivize new people to join the community and play together. Additionally, it will create a more liquid and transparent market for ILV trading. As the community grows larger, decentralized governance will grow stronger. Ultimately, it will create a self-regulating community that prevents bad actors and game manipulation.
Is ILV Token a Good Investment?
Currently, Illuvium is in its beta testing stage. It is hard to say how far they can go but they are definitely performing quite well. You can create both a long-term and short-term investment plan. However, it is important to create a proper exit strategy and consult a proper financial adviser before investing.
Where to buy Illuvium (ILV Token)
You can find Illuvium here at MEXC Global! We are listing ILV/USDT in our innovation zone!
What is Illuvium (ILV Token) Worth?
ILV is trading with a market price of $48.31 per unit. It has a market cap of $94,195,756 and a fully diluted market cap of $483,201,030. It also has a 24-hour trading volume of $13,263,609. You can check the live price of their token right here!
How to buy ILV Tokens
You can buy ILV Tokens on MEXC by following the steps:
Log in to your MEXC account and click [Trade]. Click on [Spot].
Search "ILV" using the search bar to see the available trading pairs. Take ILV/USDT as an example.
Scroll down and go to the [Spot] box. Enter the amount of ILV you want to buy. You can choose from opening a Limit order, a Market order, or a Stop-limit order. Take Market order as an example. Click [Buy ILV] to confirm your order. You will find the purchased ILV in your Spot Wallet.
You can find a detailed guide on how to buy ILV token here.
Keep Yourself Updated With The Crypto Trend
Check out all of the listings in the Innovation and Assessment zones as well as the major tokens in the Main Zone – we have more amazing projects to come! What's more, MEXC lists moonshots and offers access to trade major cryptocurrencies. Visit the Hot Projects section as well to uncover more featured popular tokens. Lastly, feel free to visit MEXC Academy to learn more about cryptocurrency!
Start your travel on MEXC Global