GraphLinq Protocol or GLQ (GLQ/USDT – Trade it here) is a no-code protocol for blockchain development. It is automatic and it performs actions according to events triggered. In essence, GLQ uses their engine and an integrated development environment (IDE) to provide automated services. Basic information for the GLQ token is available on the MEXC Digital asset introduction page.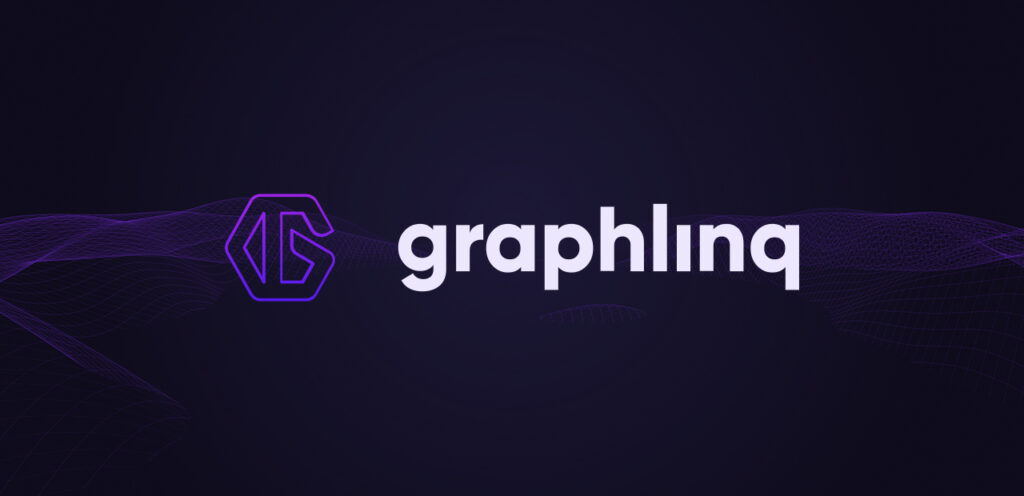 How Does it Work
In today's blockchain environment, we do not have a simple and user-friendly way to monitor the information associated with blockchain. It's difficult to construct or innovate for non-coders users without particular abilities for reading or comprehending the blockchain. Here is where GraphLinq comes in. Using an online interface, GLQ allows us to generate and master our own blockchain data without any coding skills.
The protocol achieves this through the use of graphs, which are a group of nodes (blocks) that automate off-chain and on-chain processes. To deploy a graph, users must use the IDE tool to import any template or glq file. Then, you can run it on the network using the engine tool. Users can also obtain ticks and up-to-date statistics on centralized exchanges and DeFi applications using GraphLinq. As a precaution, all information obtained from applications and blockchain links is securely stored in the Engine database.
For example, one graph can observe network pair actions on MEXC and transmit statistics to your desired platform. It can be Twitter, Telegram or webhook with any criteria you want to trigger a probable consequence of your nodes. They hope their protocol can lessen the pain of chain implementation, which limits the opportunities for new companies. In addition, they can also assist companies in the connection of blockchain information. With GLQ, you will now be able to monitor token activities, transactions or events without the need for coding skills.
Recent Price & Performance of GraphLinq Token (GLQ)
GLQ is the native and governance token for GraphLinq. GLQ holders have governance rights, which allows them to decide future GraphLinq network advancement. Furthermore, GLQ owners can vote on new block additions and charge pricing for the ecosystem's execution.
GLQ reached the highest price (ATH) of $0.002197 USD on November 5, 2022. The lowest price since the date of ATH was $0.001903 USD on October 7, 2022. Currently, they are performing at $0.001955 USD with a market cap of $660,759 & fully diluted market cap of $971,350. You can check the live price of SUSHI Token right here!
How to buy GraphLinq Token (GLQ)
You can buy GraphLinq Token (GLQ) on MEXC by the following the steps:
Log in to your MEXC account and click [Trade]. Click on [Spot].
Search "GLQ" using the search bar to see the available trading pairs. Take GLQ/USDT as an example.
Scroll down and go to the [Spot] box. Enter the amount of GLQ you want to buy. You can choose from opening a Limit order, a Market order or a Stop-limit order. Take Market order as an example. Click [Buy GLQ] to confirm your order. You will find the purchased GLQ in your Spot Wallet.
You can find a detailed guide on how to buy GLQ tokens here.
Keep Yourself Updated With The Crypto Trend
Check out all of the listings in the Innovation and Assessment zones as well as the major tokens in the Main Zone – we have more amazing projects to come! What's more, MEXC lists moonshot and offers access to trade major cryptocurrencies. Visit the Hot Projects section as well to uncover more featured popular tokens. Lastly, feel free to visit MEXC Academy to learn more about cryptocurrency!